Baseball is a game that we all love to watch as our favorite teams play. Baseball fans are growing concerned that they won't be able to watch their favorite teams play on TV due to the emergence of a new sports network, which is Bally Sports. We'll explain to you if you can watch Bally Sports on Dish Network or not.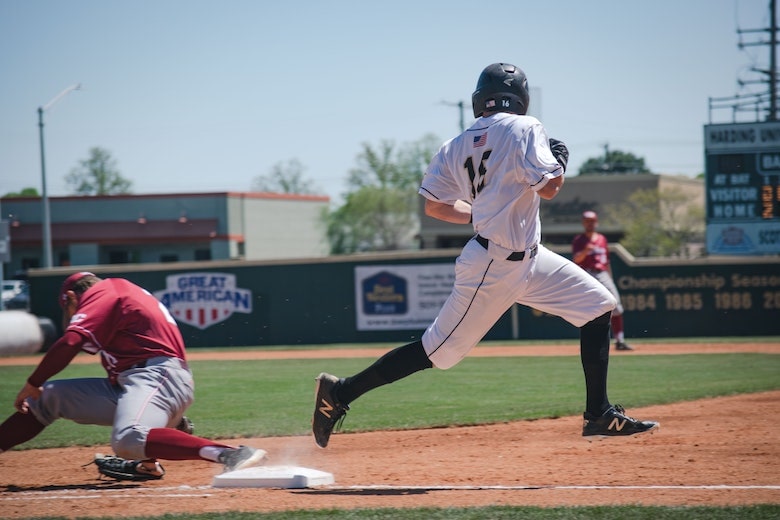 What is Bally Sports?
Let's start off by talking about bally sports. It is one of the well-known channels that carry regional sports material and is allegedly a Bally Sports regional sports network. With the Bally sports channel, you can watch sports news, highlights, BTS (behind the scenes), and much more.
Most sporting events are then available on the Bally Sports channel network. Some of them include NHL, NBA, MLB, NFL, MLS, NCAAF, NCAAMB, and other sports aspects. As a result, you may access Bally Sports content through cable TV services like the streaming service from Dish and others.
About Dish Network
Dish Network is well-known for being a reputable source of streaming content and offering its users a practical service. This service's extensive channel roster of sports-related channels is a well-known feature of this service. You may watch premium programs and videos live and on-demand with the Dish streaming service.
Dish Network Subscription Plans
America's Top 120
The first plan comes at $69.99 per month which features up to 190 channels in total, including 60+ HD channels. Additional options include free DVR, local media, and a Google voice control.
America's Top 120+
The second plan is called America's Top 120+ with a cost of $84.99 per month featuring 110+ HD channels and up to 190+ channels in the channel lineup. Additional options for this plan include free DVR, local media, and a Google voice control.
America's Top 200
With a cost of $94.99 per month, you can get access to 240+ channels, including 125+ HD channels. Additional services include free DVR, local channels, and a Google voice remote.
America's Top 250+
Coming at number 4, with a price of $104.99 per month, you will get 140+ HD channels and up to 290+ channels in the channel lineup. Additional options include free DVR, local channels, and a Google voice control.
Related: How to Watch Peacock on Dish?
Can You Watch Bally Sports on Dish Network?
Dish Network and Fox Regional Network have never gotten along well. Fox's pricing was questioned by Dish and Sling, and in July 2019, they were removed from all streaming services and traditional TV platforms. 
Since the fallout, nothing has changed, and changing their name to Bally hasn't helped. Bally Sports Dish network is currently not available, and it's unclear whether this will change in the future. Although Dish Network allows a variety of other channels like Paramount Plus to be sta reamed on it. People ask 'what channel is paramount plus on dish network?". It is available on channel 241.
What Channel Is Bally Sports on Dish Network?
Due to Dish's price increase, the Bally sports network on Dish is not supported and receives flak for streaming. The Dish network does not broadcast this channel. This means that watching Dish Network Bally Sports isn't possible.
However, there are a number of additional ways to watch Bally Sports, including streaming services like DirecTV, Roku TV, Apple TV, etc, and any other device that allows smart TV viewing. These streaming services also give you access to a wide range of channels. For example, you can watch Hallmark Movies & Mysteries, HDNet Movies, Sony Movies, and other channels like the dodger game DirecTV.
Bally Sports in Other Regions (South, North, East, West, Midwest, Detroit, and Other)
Bally Sports on Dish Network is a subject of contention across various regions. It's a disappointing truth that Dish Network does not offer Bally Sports coverage, regardless of your geographical location. No matter where you reside, enjoying your local sports network via Dish Network simply isn't an option. Your alternatives would be to explore the Bally Sports app or select a different service provider that includes Bally Sports in its lineup.
People like to enjoy their favorite sports on TV when they are free from their hectic routines. That is why we have dodger game DirecTV and NFL network Uverse channel to keep us entertained. Unfortunately, Bally Sports is not available on the Dish network.
If you are from other regions such as the Midwest, you might be questioning 'Can I watch Bally Sports Midwest Dish Network?' As you may be aware, service providers frequently place limits on specific places while giving others a pass. 
Bally sports dish network is not available in any region. Unless you choose the app or a service provider that works well with Bally Sports, you won't be able to view the regional sports network regardless of the region you live in.
You can check whether it is available in your region or not from getmyhometeams.
What Other Streaming Services Support Bally Sports?
There are a wide variety of streaming services out there. But the Bally Sports Dish network is not available. You will have to choose a streaming service that allows you to watch bally sports. For example Firestick, Roku, Google Chromecast, Samsung Smart TV, Sony Smart TV, Vizio Smart TV, LG Smart TV, Xbox One, Play Station Vue, Android, iOS, iPad, Tablets, and more.
FAQs
Where can I watch Bally Sports?
You can watch Bally Sports on ballysports.com. The Bally Sports app is also available for most Android and ios devices. It's also accessible on several platforms for living rooms and linked devices.
Is Bally Sports channel free?
No, the Bally sports channel is not free but you can get the free 7 days trial by downloading the Bally Sports app and signing up. After the 7 days trial you need to purchase the Bally sports subscription plan.
Will Dish Network get Fox regional sports back?
The arrangement also featured the reintroduction of FX, National Geographic Channel, and Fox's 19 regional sports networks to DISH Network subscribers.
What channel is Bally Sports on live TV?
You can stream Bally Sports West HD on Channel 692
Is Bally Sports on Fox Sports?
Yes, Bally Sports and Fox Sports were both regional sports networks under the same ownership.
Is Bally Sports available on Roku?
Yes, Bally Sports channels are available on Roku devices. To access Bally Sports on Roku, you can search for and install the Bally Sports app from the Roku Channel Store. Once installed, you can log in with your cable or satellite TV provider credentials to access the Bally Sports content. However, it's important to note that the availability of Bally Sports on Roku may vary depending on your location and cable/satellite TV subscription.
Conclusion
Dish Network is a streaming service that is well-known for being a premier source of streaming content and offering its users useful services. Baseball fans wanted to know how they can watch bally sports on Dish Network. Well sadly, as of now, you can't watch bally sports on dish network. Dish network bally sports is not supported so you will have to use some other streaming service to watch Bally Sports.
Related: