Vizio launched its first Smartcast TV in 2016 and at the start, the Smartcast feature was only available for Android users. It's a technology that let its smartphone users cast phone displays on Vizio TV. If you are looking for ways to set up Airplay on Vizio TV using an apple device then this article is for you.
Smartcast is a very valuable feature that allows its user to enjoy Smartphone apps on the big screen of their Smart TV. The iPhone user was unable to use this feature earlier before the launch of Vizio Airplay.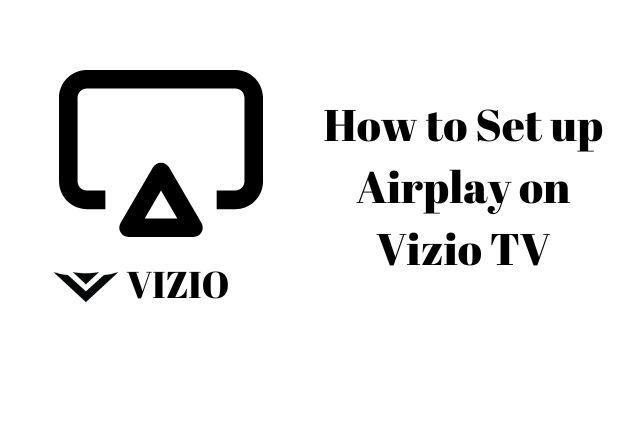 Vizio Airplay makes it extremely simple for iOS users to cast their screen to a Smart TV. If you own an Apple device, you can control the Vizio TV with a few clicks. It contains very user-friendly apps and controls.
Airplay and Chromecast feature is the reason that Vizio SmartCast TV is one of the best-selling Smart TV in the US. You can not only enjoy the media content on the TV but can also watch personal videos and clips. You should use privacy protection apps that are compatible with Vizio airplay and allow you to cast the content.
In case your Vizio Airplay not working then you can read our article for diagnosis and troubleshooting tricks.
How to Turn on Airplay on Vizio Airplay
You can follow these simple steps to turn on the airplay feature on your Vizio TV
First Click the smart cast button in the center of the Vizo TV remote.
Scroll to Extras with help of remote
Go to the Apple play option in Extras
Click enter to go into Apple airplay settings.
Then select AirPlay to enable Airplay.
To turn it on just simply scroll up using the Vizio TV remote.
You can scroll down and click the OK button to turn off Vizio airplay from the Remote
How to Disable Vizio Airplay on an iPhone
Scroll down on your phone screen to show the control center
Go into the media control Panel.
Click the iPhone device that you are using and disable the airplay.
You can also do it by the press and holding the music button on your iPhone for a few seconds.
Then click the Vizo play button and select the device that you use to turn off the Vizio Airplay.
How to AirPlay to Vizio TV
First, you need to connect Vizio Smart TV and your Apple Device to the same Wi-Fi or internet. The app you are using on your Apple device should be Airplay-compatible so you can directly cast the content from the app. For example, apps like TED, ESPN, NPR, PBS, and Discovery Channel HD are Airplay compatible. In case your app is not Airplay Compatible then you need to screen mirror the entire apple device to cast the content to the TV.
Other than that there are apps that are already installed permanently on your television so you don't need to install these apps on your Apple device to Airplay on Vizio TV.
Here is the list of Built-in apps in Vizio Smart Tv
Netflix
HBO Max
Disney
Apple TV
Prime Video
Youtube
Peacock
If you want to watch Peacock TV on Vizio Smart TV, check out this interesting guide.
How to Airplay an App using IOS devices
You can use the following steps to Airplay an App content from iPhone/Ipad.
First, download the app that is Airplay Compatible from the Apple Playstore.
Open the app and select the media content that you want to watch.
Press the Airplay Icon on the top right corner of your iPhone/Ipad.
Now select your specific Vizio TV model from available devices.
After connecting the device, you are ready to use airplay on your Vizio Smart TV.
Just click on the video from your app and it will automatically play on Vizio TV.
Airplay On Vizio TV- How to Airplay from Mac
First, click the Airplay logo on the top right corner of the Mac Home screen.
You may select a second display option if you wish to use your TV as a second display.
Choose your device from the list i.e Vizo Smart TV.
Then open the app on the Mac and play the content that you want to watch.
Vizio Airplay Not Found in IOS Device
Normally, when you slide up or down the screen of your smartphone, You should find the airplay option but in case you can't find it, you can fix the problem by doing the following:
Try to restart your iPhone
Restart your Vizio smart TV as well.
Examine the connectivity settings.
Recheck that your Vizio airplay option is on.
If you are having a wired network, ensure that all of the wires are properly connected and operational.
FAQS OF Airplay on Vizio TV
Can Airplay Work Without Wi-Fi?
Yes, Vizio airplay can work without Wi-Fi, if you want to watch already saved or downloaded content from your ios device. But for online content, you need to connect with the Internet or Wi-F
Can you AirPlay on Vizio Smart TV?
Yes, Vizio smart TV has an airplay option in its latest models and you can airplay from apple devices.