Welcome to our in-depth review of Movavi Video Editing Software! In this thorough evaluation, we'll look at all the different features of this well-liked video editing software, giving you helpful information to decide if it's the best option for your requirements.
We'll also examine Movavi's usability, advantages, and disadvantages so that you can determine if it's the best choice for your video editing needs, whether you're a novice or a seasoned editor. Read our review as we explore Movavi Video Editing Software in depth.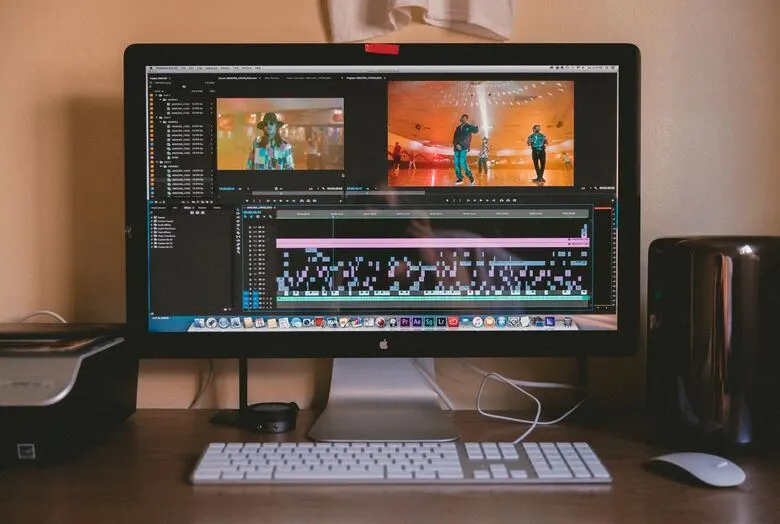 Overview of Movavi
Movavi Video Editor provides various tools and features that make it simple for users to create videos with a professional appearance. Those new to video editing might use Movavi editor because of its user-friendly interface.
It also has sophisticated capabilities like stabilization, color correction, chroma keying (green screen), and more, enabling users to improve their recordings artistically. Movavi Video Editor is a versatile and capable solution for all your editing needs, whether working on business projects, making YouTube material, or editing personal videos.
How Much Does It Cost?
Movavi editor is compatible with Windows and macOS platforms, so users of various operating systems can access it easily. The software offers a variety of pricing choices to meet different demands.
The software is available from Movavi in a free trial version, enabling customers to examine its features before purchasing.
Different price tiers are available for Movavi Video Editor's full version. The cost of the regular edition is $39.95 for a single transaction.
Additional capabilities are included in Movavi's Plus edition, which costs $59.95 for a single purchase.
The subscription-based plan, which offers access to all features and updates, is an alternative that consumers can choose. The monthly subscription is $9.95 each month, while the annual subscription costs $59.95.
Remember that prices are subject to change, and visit the official Movavi website to get the most recent pricing details on Movavi Video Editor.
Movavi Video Editor Complete Review
Popular video editors like Movavi provide a full range of tools and capabilities for novice and expert users. An in-depth analysis of its user interface, video and audio editing features, processing speed, and some of its noteworthy features, like AI-powered motion tracking, enhanced Pan & Zoom, overlay filters, etc., are covered below:
User Interface
Movavi Video Editors' user interface is straightforward and easy to browse. With all the necessary tools and features readily available, the layout is created to offer an efficient editing experience. Users can easily arrange their footage, add effects, and make fine adjustments using the timeline view.
Video and Audio Editing Tools
Movavi Video Editor provides various video editing options to improve your footage. It also provides audio editing tools. Users can simply edit, cut, merge, and divide clips to make fluid and professional-looking videos. They can also apply transitions between them.
AI-Powered Motion Tracking
One noteworthy feature is AI-powered motion tracking, which recognizes and follows moving objects in your movie automatically. This tool is very helpful for adding text or graphics to your film to correspond with the movement of a certain object, giving it a dynamic and polished appearance.
Improved Pan & Zoom
When adding these effects to your footage, Movavi Video Editor's Pan & Zoom function has been enhanced to give you more control and versatility. Users can easily change the pan and zoom effect's speed, scale, beginning, and ending point to emphasize certain portions of their films visually.
Overlay Filters
Another noteworthy feature is overlay filters, which let users add artistic filters and effects to their footage. The overlay filters in Movavi Video Editor offer a variety of possibilities to improve your videos, such as giving them a vintage appearance, adding a dreamy mood, or creating a bright and vibrant visual style.
Audio Tools
Movavi Video Editor has an excellent selection of audio options as well. Users can adjust the volume, add background music, and use audio effects like reverberation to achieve the appropriate aural ambiance.
Processing Speed
The Movavi Video Editor is renowned for its quick processing time, which enables users to edit and export their videos without experiencing any noticeable lags. Even with high-resolution film, editing is quick and easy thanks to the software's hardware acceleration technology.
Movavi Effects Store
One of Movavi Video Editor's major features is its Effects Store, which offers a huge selection of extra effects, transitions, and material so that users can broaden their creative options. Users can choose from various options to enhance their films by visiting The Effects Store, which includes free and paid content.
Suppose you feel Movavi is not the software for you despite its amazing features. In that case, you can use software like Final Cut Pro or alternatives to Final Cut Pro such as Adobe Premiere Pro, Sony Vegas Pro, DaVinci Resolve, Shotcut, etc. 
Advantages of Using Movavi
Like every other program on the market, Movavi Video Editor has benefits and drawbacks of its own. It's crucial to weigh the benefits and drawbacks of Movavi Video Editor before choosing to use it.
Multi-Platform Compatibility
Movavi Video Editor offers comprehensive compatibility across several operating systems, ensuring accessibility for many users. So it can work smoothly on both Windows and macOS devices.
Advanced Editing Capabilities
Movavi Video Editor offers a variety of premium editing capabilities, such as Chroma key, tilting, keyframing, motion tracking, slow motion, and more, in addition to basic editing skills. With the help of these cutting-edge technologies, users may give their videos a professional-level makeover.
User-Friendly and Intuitive
Movavi Video Editor stands out as a novice-friendly video editing software, allowing users to edit without prior knowledge or experience.
Built-in Training Resources
In-software training modules are available in Movavi Video Editor, giving users step-by-step instructions to quickly understand the editing process and unlock their full creative potential.
Disadvantages of Using Movavi
Now that we have covered the advantages, let's discuss the disadvantages of using Movavi video editor software to edit your videos.
Limited Advanced Functions
Users with complicated editing requirements may find Movavi Video Editor lacking in some advanced functions in more professional-grade software.
Limited Audio Editing Capabilities
Although the software comes with some basic tools for editing audio, it does not provide as many possibilities for more complex audio processing as dedicated audio editing software.
Conclusion
Movavi Video Editor offers a simple and flexible option for video editing. Its user-friendly interface, extensive editing tools, and standout features like motion tracking and overlay filters provide various creative opportunities. Even though it could have certain drawbacks, it is a good option for users of various ability levels.