When running a business, one of the most important factors to consider is how you will accept customer payments. With numerous payment options available today, from credit and debit cards to digital wallets and bank transfers, choosing the best method for your business can be challenging.
The right payment options can boost sales, improve customer satisfaction, and streamline operations. Selecting the best payment methods to offer your customers is essential to ensure they can easily pay for your products or services.
The payment methods you choose can make or break the success of your business. This is why it is important to understand the different options available to you and how they fit in with your business needs and objectives.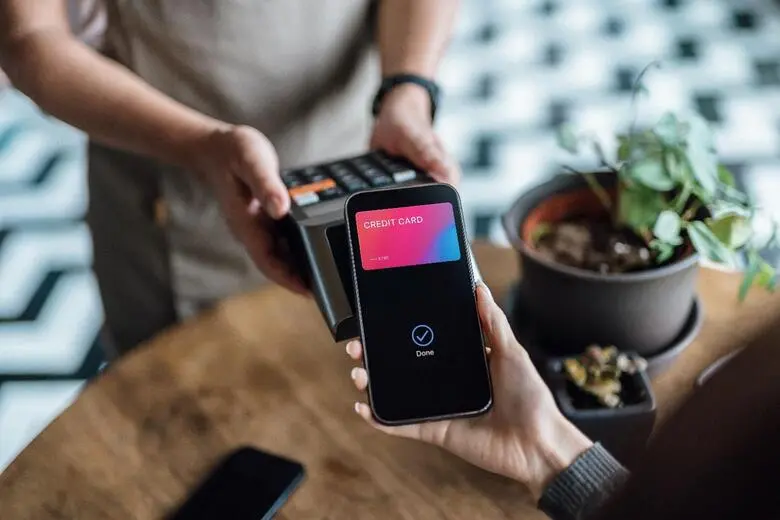 An overview of payment methods
There are many popular payment methods businesses around the world can offer their customers. These include credit cards, debit cards, cash, checks and bank transfers.
Research the best method for your industry
Every industry has unique needs when it comes to payment processing. Therefore, it is helpful to research which payment methods work best for your industry. For example, a retail store might benefit from having a traditional credit card terminal, while a freelancer might prefer a virtual payment option like PayPal.
What are the most commonly used payment methods in your industry? Are there any regulations or compliance requirements you need to meet? What payment methods do your competitors use? Are there any emerging payment technologies that could benefit your industry? What payment methods do your customers prefer?
Once you have identified the payment methods that are commonly used in your industry, it is important to research specific providers. Look for providers specializing in your industry who have experience working with similar businesses to yours.
Researching and selecting the best payment methods for your industry can save you time, money, and headaches. It is crucial to choose a provider that not only meets your current needs but can also grow with your business.
Consider your audience
When choosing the best payment methods for your business, keeping your audience in mind is important. After all, they are the ones who will be using the payment options you provide.
Different demographics may have different payment preferences and needs. For example, if your audience is primarily millennials, they may prefer to use mobile payment options such as Apple Pay or Google Wallet. On the other hand, if your client base is mostly senior citizens, they may prefer to use more traditional payment methods, such as credit cards or checks.
To better understand your audience's payment preferences, consider conducting a survey or contacting them directly for feedback. This will help you determine which payment methods to offer and shows your customers that you value their input and are willing to adapt to their needs. Choosing the right payment options for your customers can help improve customer satisfaction and increase sales.
Review the fees
It is important to understand the different types of fees that may be charged by different providers, such as transaction fees, service fees, monthly fees, and setup fees. Some providers may also charge fees for chargebacks or refunds.
Before choosing a payment provider, reviewing their fee structure and comparing it to others in the industry is essential. You will want to choose a provider with transparent fees that suit your budget and will not cut into your profits.
Keep in mind that the cheapest option is not always the best option. While lower fees may be attractive, they may come with other drawbacks, such as slower processing times or poor customer service.
When reviewing fees, be sure to consider any discounts or promotions that may be available. Some providers offer lower fees for high-volume businesses or for using a specific payment method, such as ACH or eCheck.
The goal is to find a payment provider that offers reasonable fees while providing reliable service and support. By comparing fees and understanding the cost structure, you can make an informed decision that benefits your business and customers.
Compare processing times
Processing time refers to the time it takes for payments to be processed and for the funds to be transferred to your account. Different payment methods have different processing times, so comparing and choosing one that aligns with your business needs is important.
For example, credit and debit card payments are usually processed within a few days, while bank transfers may take several days to a week. PayPal and other e-wallets usually have faster processing times but may charge higher fees.
It is important to consider any potential delays or hold times associated with certain payment methods. For example, some payment processors may put a hold on your funds for a certain period to ensure there are no issues with the transaction.
Be sure to factor in processing times when deciding which payment methods to offer your customers. Consider what's most important to your business: speed, security, or affordability. Remember that faster processing times often come with higher fees, so weigh the pros and cons before making a final decision.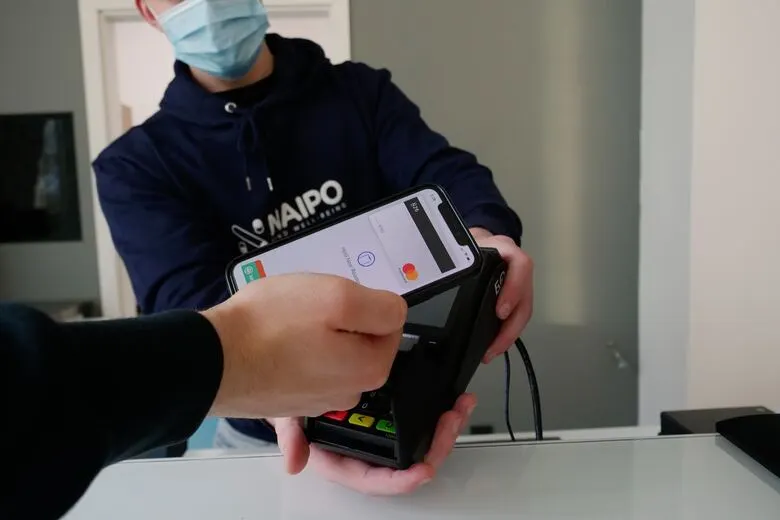 Consider your product or service
The nature of your products or services can significantly impact the payment options you should offer your customers. For example, if you sell high-ticket items like cars or jewelry, you should offer payment methods that provide greater security and protection for your customers.
On the other hand, if you sell low-priced items such as clothing or accessories, consider payment options that offer more convenience and flexibility, such as credit or debit card payments. If you are selling products or services online, you want to offer payment options that are convenient and secure for your customers. This could include options like PayPal or other online payment gateways that are easy to use and provide added security for online transactions.
Your choice of payment methods should be driven by understanding your customers' needs and preferences as well as your business goals and objectives. By carefully considering what you are selling and how your customers prefer to pay, you can choose the right payment options to help you grow your business and provide a positive customer experience.
Consider ease of use
You want to ensure your customers can easily and quickly make payments without complications or confusion. Consider whether the payment methods you want to offer are user-friendly and intuitive.
Do they offer a simple checkout process that guides customers through the payment steps clearly and easily, or do they require customers to navigate a complicated series of screens and options?
Considering the ease of integration with your existing systems and processes is also fundamental. Do the payment methods integrate smoothly with your e-commerce platform, accounting software or other tools? Will you need to invest significant time or resources in customizing or configuring the payment options?
Additionally, consider the support and resources available to you and your customers. Are comprehensive help and support resources available to guide customers through any issues they may encounter with the payment methods? Can you access a customer service team that can answer questions or help troubleshoot issues?
Evaluate customer service and support
No matter how seamless and user-friendly your chosen payment method is, it is always possible that you may run into issues along the way. This is where customer service and support come in. When choosing a payment method, make sure to evaluate the quality of the customer service and support that is available to you.
It is helpful to test the customer service channels of your chosen payment method before making your choice. Send an email, chat with a representative, or call their phone line. Take note of the response time, the level of helpfulness, and the overall experience. If you have any doubts or concerns, contact other business owners in your industry or online communities for feedback on their experiences.
Another important consideration is the type of support that is available. Are there self-service options like a comprehensive knowledge base or FAQs that can help you troubleshoot issues independently? Are there dedicated support representatives available to assist with more complex issues? Is the support team available 24/7, or is help limited to certain hours? All of these factors should be considered when choosing a payment method.
By carefully evaluating the quality of customer service and available support, you can ensure you have the help you need when issues arise. This can ultimately lead to a better experience for you and your customers because any issues can be quickly and efficiently resolved.
Determine if the provider is PCI-compliant
Payment Card Industry Data Security Standard (PCI DSS) compliance is a set of security standards designed to ensure that all companies that accept, process, store, or transmit credit card information maintain a secure environment. It is essential to choose a payment provider that is PCI compliant to avoid significant fines, legal fees, and loss of customers' trust.
If you need clarification about whether a payment provider is PCI compliant, ask them for their PCI DSS compliance certificate or report. You can also check the PCI Security Standards Council website to see if the provider is listed as a compliant service provider.
It is crucial to ensure that your payment provider is PCI-compliant for your customers' security and to protect your business from legal and financial risks. Do not compromise when it comes to security; choose a payment provider that prioritizes protecting sensitive customer data.
Consider mobile compatibility
As the world becomes increasingly mobile, your payment options must be compatible with mobile devices. Most of your customers will likely make purchases on their smartphones or tablets.
Make sure your payment methods are optimized for mobile use. This means ensuring that the checkout process is easy to navigate on a smaller screen and that any buttons or fields are big enough to be clicked or typed on a touch screen.
Mobile compatibility also means offering mobile wallet options such as Apple Pay or Google Wallet. These payment options allow customers to make purchases using their phones without entering their payment information manually.
Remember that not all payment providers offer mobile compatibility, so check carefully before making a final decision. You should also consider the security measures for mobile payments and ensure they meet industry standards.
Mobile compatibility is an essential factor to consider when choosing your payment methods. You can meet your customers' needs and improve their shopping experience by offering mobile-friendly options.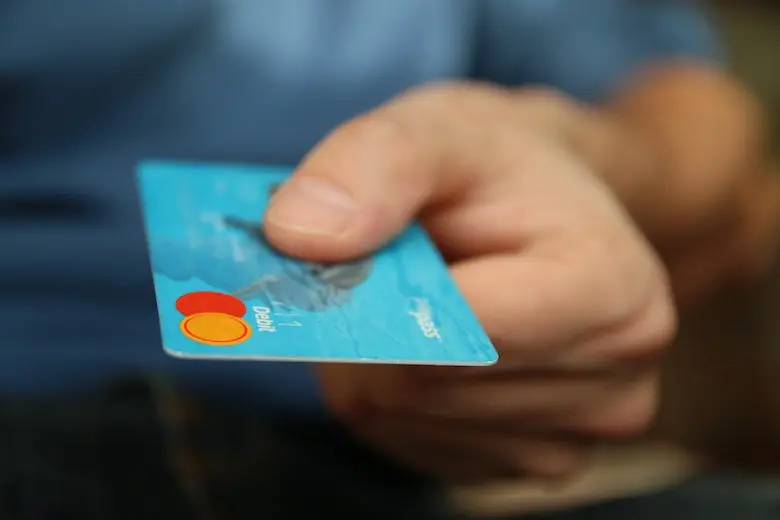 Consider integrations
When choosing a payment method, it is important to consider whether it will integrate well with your current business systems. Integrations are essential for smooth payment processing and can help you streamline your business operations.
Look for a payment provider that integrates with your accounting software, CRM system and website builder. This will save you time and ensure all your data syncs seamlessly. Additionally, consider whether the payment method integrates with popular e-commerce platforms such as Shopify, WooCommerce, or Magento.
This will make processing payments and managing orders from one central location easy. When considering an international payment provider, ensure they integrate with your country's payment methods and currencies. Integrations can make or break a payment solution, so it is important to consider this aspect carefully.
How technology affects payment methods
Payment methods are constantly being affected by technological advancements, and choosing the best payment method requires considering the technological ramifications, such as whether it suits the devices your customers use. For example, when using a computer for purchases, the payment method should adjust to computer screens.
Using the right payment methods will increase users' trust and boost customer satisfaction. If your goal is to establish a global business platform, using a payment method that is suitable for domestic and international markets is advantageous.
Tips for optimizing your payment process
Once you have chosen the right payment options for your business, optimizing your payment process can ensure a smooth and efficient transaction experience for you and your customers.
Provide multiple payment options: Give your customers multiple payment options to choose from, including credit/debit cards, e-wallets, bank transfers and cash/check payments. This can help cater to different customer preferences.
Secure your payment process: Implement proper security measures to ensure your payment process is safe and secure. Use SSL encryption to protect sensitive information, and keep your software up to date to prevent potential data breaches.
Use payment reminders: Send payment reminders to customers to avoid missed or late payments. This can help maintain a positive customer relationship and steady cash flow.
Why payment options matter for your business
As a business owner, providing customers with payment options that suit their needs is crucial. Offering various payment methods can increase sales and improve customer satisfaction, while a lack of options may deter potential customers from completing a transaction.
An online MBA program is an attractive option for any professional who wants to better understand business dynamics such as payments and profitability or prepare for a more senior or executive role. When researching these programs, you may ask, "How long to get an MBA online?" Increased demand for business school graduates and innovations in higher education means it may take less time than you think.
Affordable online MBA programs like the one offered by St. Bonaventure University (SBU) allow students to complete their degrees in less than two years. At SBU, students complete one course per seven-week term, allowing them to focus on advanced topics one at a time while moving quickly through the program.
Having a range of payment options available is also important for businesses that operate internationally or across borders. Customers may prefer to use payment methods that are popular in their own countries or regions, and by offering a variety of payment options, you can cater to these preferences.
Moreover, with the growth of e-commerce and mobile payments, having diverse payment methods can help your business keep up with the latest trends and advancements in payment technology. Payment options matter for your business because they can influence customer behavior, improve sales, and keep your business competitive in a constantly changing digital landscape.
Final thoughts
Selecting the right payment methods for your business is a crucial decision that can significantly impact your revenue and customer satisfaction. By considering your audience, researching the best method for your industry, evaluating fees and processing times, and ensuring PCI compliance, you can narrow down your options and make an informed decision.
Integrating mobile-friendly payment methods and excellent customer service can set you apart from competitors and enhance the overall customer experience. With these tips in mind, you can find the payment methods that best meet your business needs and improve your bottom line.
Tl customer experience. With these tips in mind, you can find the payment methods that best meet your business needs and improve your bottom line.