When the weather is not at its best, you may have a fear of being bored stiff for the entire weekend, especially if you had been looking forward to exciting plans in the great outdoors. There are, however, a lot of ways you can pass the time other than just lying on the couch and lazing the day away. Having to spend a few days inside will give you the opportunity to do some interesting activities you may never have a chance to do, or perhaps have even thought about before!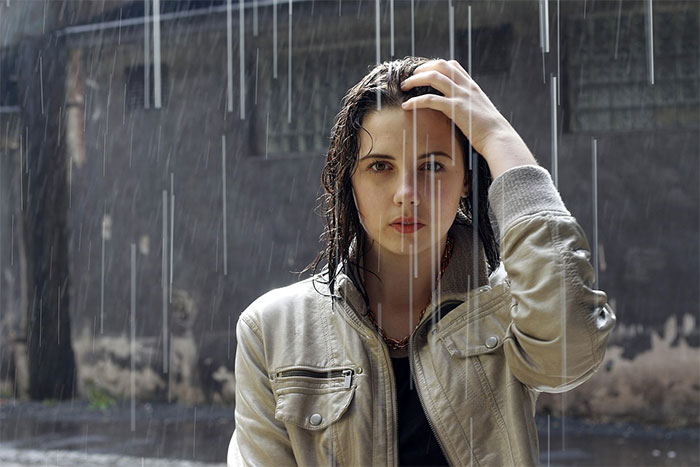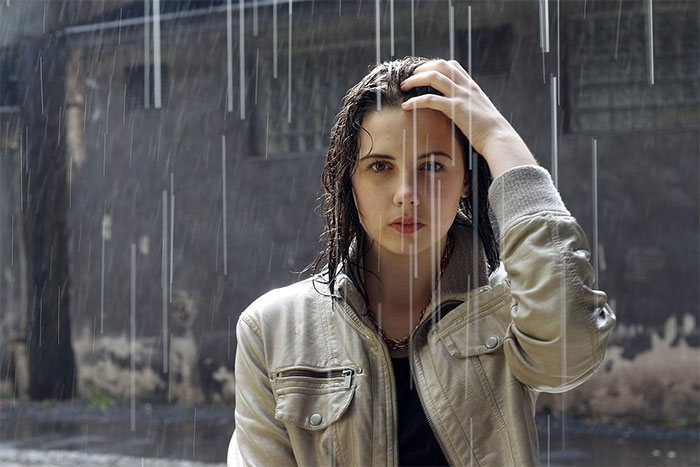 Here are nine fun things you can do at home to make the most of a rainy day:
Cooking
If you feel as though you need to brush up on your cooking skills, a rainy day spent in the comfort of your home is a perfect excuse to get practicing. Dust off those recipe books and throw something together using ingredients you already have stocked away in your cupboards. How about some making delicious comfort food such as chocolate chip cookies from an old family recipe, or challenge yourself to try and knock up something completely new and out of your comfort zone?
Cooking is also a great way of keeping the kids entertained too. Allow them to get involved by giving them little jobs such as reading out the instructions or mixing the ingredients. You may also find that allowing them to help out in the kitchen once in a while should cut-out those fussy-eating habits too, as they will most likely want to try their own food!
Have a much-needed clear out
Having a clear out is a great use of time when there is nothing else to do but stay indoors. Due to the hectic schedule of work and everyday life in general, finding the time to get rid of unwanted belongings to make more space for new bits and pieces can often seem a real burden. However, allowing clutter to pile up over a lengthy period will only make your job harder when the time comes to sorting out your belongings.
With items you no longer need or want, you may wish to donate them to charity, or you could even make a little bit of extra cash by selling more valuable items on a number of online platforms available, such as eBay, Craigslist, or Etsy.
Online Games
Playing online games is a fun way to pass the time, as well as having the chance to scoop huge amounts of cash in just one sitting. Have you ever considered playing bingo for money? There are a vast amount of online bingo sites on the net which offer deals and bonuses upon signing up – and it's free of charge!
All you have to do is download an app on your phone should you wish to play your chosen game 'on the go,' or play directly via your laptop or tablet device, dependent on which is easiest for you. The great thing about online gaming is that it is fun, social and you may have the opportunity to score a bit of extra cash for something special. However, it is always best to remember that online gaming is based on pure luck, so no skill or judgment will aid you when it comes to playing; but in this respect, it makes the game all the more exciting!
Board Games
Gone are the days when playing board games was the ultimate go-to for a rainy day; but searching the cupboards to find those old favorites is a great way of creating some family bonding time. You cannot beat the ultimate classics such as Monopoly, Scrabble or Cluedo, or if you have a larger group, why not try your hand at a game of poker?
Watch Movies and TV Shows
Although you may watch TV in the evenings to try and unwind, have you ever given yourself the opportunity to get sucked into a good boxset? There quite a few platforms available in which you can pay a small monthly subscription and gain access to thousands of box sets and movies at the click of a button.
Or, you may take the opportunity to invite a few friends over, grab some snacks and have a movie marathon with some of your favorite DVDs.
Get Creative
If you consider yourself quite a creative individual, why not put your skills to the test and get crafty? You may have a stash of arts and crafts materials in the cupboards, especially if you have kids, so why not pass the time by making something unique? If you have no clue on what you could create with the craft materials you have, taking a browse on Pinterest for ideas would the ideal option to get the creative juices flowing.
Reading
Nowadays, due to the instant range of movies and TV shows available, you may not remember a time you became immersed in a good book, apart from a lazy day at the pool, while on vacation perhaps. If you are a bit of a book hoarder but haven't yet found time to read half of the novels on your bookshelf, why not pick one at random and give it a go? You may surprise yourself and enjoy a genre you have never tried before.
Likewise, if you have an electronic reader such as a Kindle, have a browse through suggested titles and see what takes your fancy. The titles are usually a significant amount cheaper than buying a brand new book, and you can download it straight away to your device.
Flick Through Old Memories
When it is wet and windy outside, sometimes a good old trip down memory lane can truly put a much-needed smile on your face. Dig around your drawers to find old photo albums or stick on an old home video to recall some of your fondest memories.
Get Wet!
If staying warm and dry indoors isn't going to cut it for you, why not go for a splash around in the puddles with the kids? Grab your hats, coats, and boots and take a walk around the park. After all, a little rain never hurt anyone, right? When you get home, you can then cozy up in front of the fire with a cup of something hot and tasty and take a nice, warm bath to relax at the end of the day.