Truck accidents can leave victims with serious injuries. If you have been caught up in a truck accident, you don't have to fight alone. It's important to choose the right lawyer that can help with your case. They will be able to help you during this stressful time and get you the money you need.
But you don't want to choose the easiest one. There are key qualifications to look for when seeking legal representation for a truck accident case.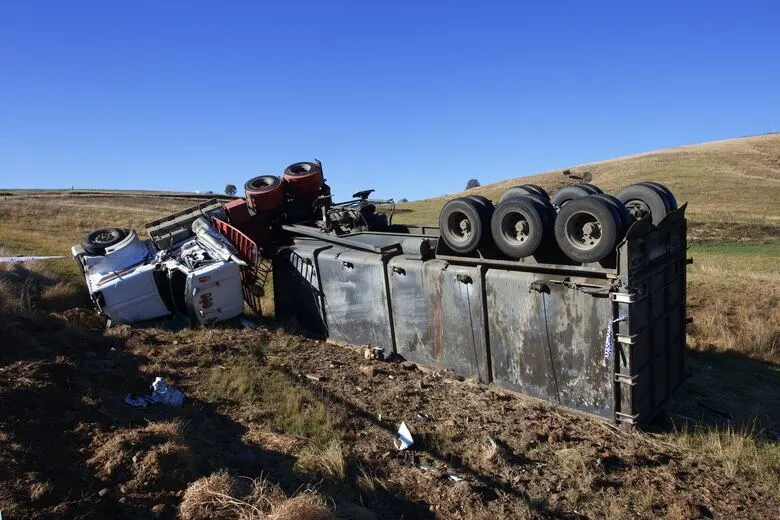 Experience in Truck Accident Cases
One of the most critical qualifications to consider is the attorney's experience in handling truck accident cases specifically. Truck accident cases can be highly complex due to their unique circumstances. You might have to deal with federal regulations, insurance companies, and potentially multiple liable parties. An attorney with a proven track record in this specific area of personal injury law will have a deep understanding of the nuances involved. Taking the stress away from you so you can focus on your health.
Trial Experience
While many personal injury cases are settled outside of court, it's essential to choose an attorney with trial experience. They know what to say and how to say it in court. Allowing them to help you with your case and give you what you need to win. Additionally, an attorney comfortable with courtroom proceedings is better equipped to build a strong case and advocate for your rights effectively. Leaving you to sit back and let your lawyer do all the talking.
Reputation and Who They Know
Research the attorney's reputation amongst how they are with other lawyers and around the internet. Trust online reviews and how people feel about them. If your loved one can reference one, even better. You don't want to pick a lawyer at random. Not everyone can win cases. So, research a lawyer with multiple successful cases and see what people say about them.
Specialization in Personal Injury Law
While some general practice attorneys handle personal injury cases, it's advisable to choose an attorney who specializes in this area of law. This type of law can be complex. Filled with rules and regulations that some lawyers aren't equipped to handle. Choosing one who is specialized in that field can make all the difference. They understand car accidents and will guide you throughout the process.
Clear Fee Structure and Communication
Transparency is crucial when it comes to legal fees. Ensure that the attorney provides a clear and understandable structure around fees. Most personal injury attorneys work on a contingency fee basis, meaning they only get paid if you win your case. However, it's essential to understand the percentage they will take from your settlement or verdict. If they aren't giving you all the details, it can be hard to form trust. This is why having clear communication is necessary. Your attorney should be accessible, responsive, and able to explain complex legal concepts in a way you can understand. Make sure you feel safe discussing these issues with them.
Resources and Team
Truck accidents can be filled with loads of information. So, it's best to keep track of resources and details during your case. Attorneys need to have access to all the information to better help you. They will be prepped with everything they need to get your case moving through the system. If they aren't prepared to deal with your case, they aren't the right one for you. Make sure you choose one who is detail-oriented and ready to fight.
Finding the right truck accident attorney will serve you in the long run. When evaluating potential attorneys, consider their experience in truck accident cases, trial experience, and reputation. Along with other important details about their work ethic and how they can serve you. These details can help you find someone who will get you the compensation you need. Remember that your attorney should not only be your legal advocate but also a trusted partner throughout the legal process.