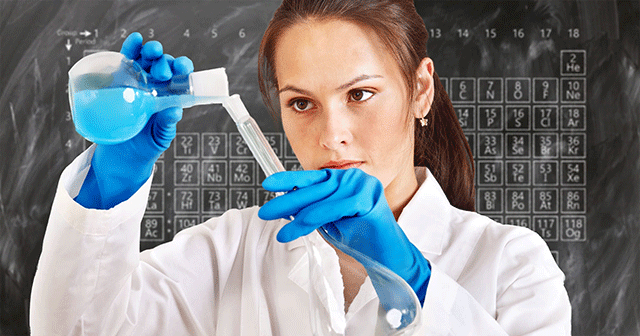 Every day, healthcare professionals help people live happier and healthier lives and use their specialist skills and knowledge to make a positive impact on society. It can be a great career for you to consider entering. If you're thinking about joining this rewarding industry or need a little bit convincing that this is the right calling for you, then here are eight reasons why you should study healthcare:
1. You'll help people
Working in healthcare can be fast-paced, hectic, and demanding. Despite this, many people choose to enter the healthcare profession because it offers the opportunity to help people and make a positive difference in the world.
Healthcare will allow you to earn a decent living while nurturing your desire and passion for helping others.
Healthcare professionals like doctors and nurses work with patients who are sick, injured, or disabled. They help patients in their time of need and improve people's lives by helping them to overcome various health and medical conditions. Working in healthcare is extremely rewarding, and they get a great sense of accomplishment and fulfillment.
2. You'll be employable
The healthcare sector is the largest employer in the US and currently employs over 22 million people. The Bureau of Labor Statistics (BLS) estimates that jobs in the healthcare sector will grow by 16% from 2020 to 2030, much quicker than the average for all occupations and industries.
Healthcare is one of the fastest-growing sectors in the US, and there is high demand for healthcare professionals in all locations. It's not just doctors and nurses who are in high demand; there are plenty of job opportunities across the board. According to verywellmind.com, the most "in-demand healthcare college majors are public health, healthcare information technology, and biomedical sciences."
3. You'll get a high salary
Healthcare is one of the highest-paid industries in the US, and many healthcare careers are featured on the U.S. News' list of best-paying jobs 2021. The highest-paid jobs on the list are anesthesiologist, surgeon, and gynecologist, all with an impressive average annual salary of £208,000. Healthcare careers are lucrative because of the demand for healthcare professionals. The salary you earn in healthcare will depend on your level of education and experience, but there are positions to suit all education levels, and many roles offer competitive salaries when compared to other industries.
People working in the healthcare industry often get additional benefits such as generous pension schemes and private health insurance. Healthcare workers like nurses and doctors can also increase their average salary by opting to work extra shifts and paid overtime.
4. You'll have a huge choice of careers
Healthcare is one of the most diverse industries and has a huge variety of rewarding careers on offer. This means you can find a role that is well matched to your skills, interests, and career goals.
Here are some of the most popular careers in the healthcare industry:
Nurse – Nursing is considered to be one of the most rewarding positions in healthcare. Nurses spend a lot of time with their patients and can build strong bonds with the people their care for. Registered nurses can choose to specialize in multiple nursing specialties such as family practice, geriatrics, and midwifery.
Physician – Similar to nurses, physicians help people by diagnosing and treating a wide range of medical conditions. They can also choose to specialize in an area of medicine by acquiring additional certifications once qualified.
Anesthesiologist – Anesthesiologists are medical doctors who are responsible for administering general or regional anesthesia during surgeries and other medical procedures.
Another great benefit of working in healthcare is that there are careers to suit all education levels. For example, positions like pharmacy technicians and hospital admin assistants only usually require a high school diploma. Whether you have a high school diploma or a Ph.D., there is a healthcare career for you.
5. You'll move up the career ladder
Healthcare professionals have lots of opportunities to move up the career ladder, boost their earning potential and take on additional responsibilities in their field. Skilled healthcare professionals are highly sought-after, so many employers will pay for additional qualifications and training to upskill their staff.
For instance, registered nurses can complete a Master of Science in Nursing (MSN) degree program to advance their skills and expertise. MSN nurses can specialize in their chosen area of nursing and then transition into senior nursing roles offering higher salaries and greater responsibility.
6. You'll have flexibility
Healthcare professionals are in high demand worldwide, which means they have global employment opportunities and can choose to work anywhere in the world. Lots of healthcare roles support a traveling lifestyle. For instance, travel nurses are needed to fill temporary nursing shortages at various locations in the US and around the world. Travel nurses have the opportunity to travel to different places, explore new cultures, and have plenty of fun traveling experiences.
Many healthcare jobs also offer flexible work schedules. People need access to medical facilities 24/7, so healthcare professionals are needed around the clock. Doctors and nurses can choose to work unsociable shifts to earn extra money and may also have the opportunity to work longer shifts and then enjoy a shorter working week.
7. You'll enjoy excellent job security
The demand for healthcare professionals is growing, which means people working in the industry have excellent job security. Most people with a healthcare qualification secure their desired job role quickly, and redundancies are rare in the healthcare industry.
8. You'll have high job satisfaction
All of the reasons above contribute to why healthcare workers usually have high job satisfaction. Most healthcare professionals feel happy in their job roles as they are making a positive impact and doing rewarding work.
If you feel like your current role lacks reward and personal fulfillment, then you might want to consider a career change to healthcare. Healthcare is an extremely diverse industry that offers both professional and personal benefits. It is one of the most rewarding and satisfying career choices there is.
Summary
There are dozens of compelling reasons to work in healthcare, including attractive pay, high job security, and the opportunity to help people and make a positive difference. The healthcare field is extremely diverse and offers a rewarding career path for many people, and these all make excellent reasons for you to persue this career path.