In the UK alone, avoidable medical errors are the cause of thousands of deaths each year. In addition to contending with avoidable errors and lower standards, patients face increasingly long waiting times for appointments, which can cause unnecessary suffering.
For the sector to enjoy improved patient outcomes, both organizations and healthcare professionals must strive to improve safety, care coordination, and the patient experience. Read this guide to improving healthcare standards.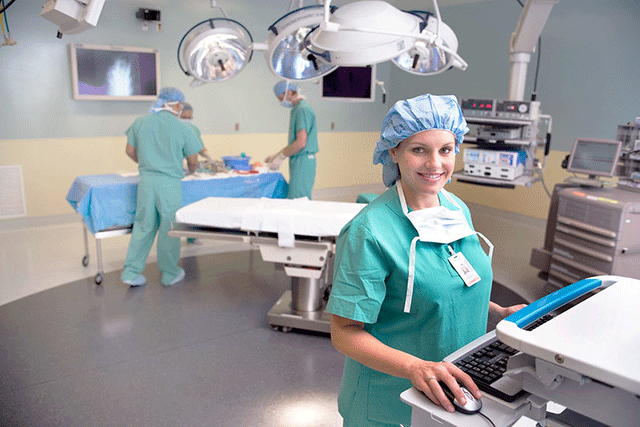 Analyze Existing Data
Before a healthcare organization starts making large or small changes to its processes, procedures, or environment, it must analyze its existing data to identify improvement opportunities. For instance, you can identify statistics and trends by analyzing your electronic health records and outcome studies.
Also, hospitals and medical practices can use data mining and machine learning to predict medical outcomes. A predictive model is built from existing data to provide macro-and micro-level solutions and will alert a healthcare practitioner of the potential risk to a patient based on past outcomes.
Build on Experience
Most hospitals and medical practices are full to the brim with talent and expertise. Yet, a registered nurse, physician, or administrator might fail to take the next step in their career due to a fear of failure, a lack of confidence, or poor training opportunities.
If you know a job like the back of your hand, it might be time to grow your qualifications to help develop the next wave of healthcare professionals. For example, if you have completed various advanced nursing degrees, a natural next step might be to become a nurse educator. You can then devote the rest of your career to building aspiring nurses' knowledge, skills, and confidence in their roles. Your experience and guidance can ensure standards continue to rise each passing year, which will improve the patient experience and outcomes before and after your retirement.
Improve the Balance
Every healthcare department should have a perfect balance of skills, experience, and backgrounds. For example, a senior leader must guide the team to success, advise on processes and procedures, protect standards and advocate for subordinates. Also, a clinical expert must be on staff to help a team make important medical decisions. It will provide practitioners with greater confidence in their role while learning from an experienced leader's expertise.
Set the Tone
Encourage patients to return to your hospital or practice by striving to provide a welcoming and warm environment. Your front office staff will set the tone for the patient experience, which is why you must ensure they appear friendly, helpful, and inviting when a patient walks through the door.
Simple gestures can make a big difference to the patient experience and shine a positive light on an organization. Encourage your front office staff to greet every patient or visitor, smile naturally, and appear friendly and helpful during the check-in process. It will start the visit off right and provide patients and their loved ones with greater confidence in an organization, its skills, and its standards.
Cleanliness and Comfort is Key
Patients expect to enter a hygienic and comfortable hospital or practice. If the furniture is uncomfortable, the floors are dirty and the lighting is harsh, a patient or visitor will question a facility's standards and expertise. What's more, an unhygienic space can increase the risk of hospital-acquired infections, disease, medical errors, and therefore could have legal consequences.
Transform standards by improving cleanliness and hygiene across every department, which will prevent avoidable medical complications and stop germs and bacteria from reaching visitors and the local community. Also, you can create a more welcoming, comfortable environment with comfortable seating, warm lighting, supportive beds, and spa-like music to help relax patients.
Work on Bedside Manner
As physicians and nurses are often busy tending to many patients, they might neglect their bedside manner. While focus and tunnel vision is crucial, every healthcare practitioner must display an excellent bedside manner.
Most patients want to speak to a doctor or nurse who not only has fantastic knowledge and skills but who listens to their concerns and answers their questions thoughtfully. A friendly, helpful, and warm presence will make a patient feel more comfortable with a medical professional, a procedure, and the hospital itself. Plus, they will be more likely to listen carefully to a nurse or doctor's direction and follow a treatment plan to the letter, which will lead to improved recovery times, infection rates, and patient outcomes.
Nip Problems in the Bud
No hospital or medical practice is perfect, as mistakes can happen, steps can be missed and communication can grind to a halt. Yet, you can nip potential problems in the bud by sending automated patient satisfaction surveys via email or text message to a past patient.
A quick survey after a visit can help a facility generate feedback from a patient who might have experienced an issue or concern during their visit or stay. After reviewing the information, your team can improve the quality of the services to transform the patient experience and boost an organization's reputation.
Support Nursing Care
As nurses will often spend the most time with a patient, they can shape their perception of care. According to recent research, a nurse's work environment can determine the patient experience. A healthy environment allows nurses to achieve their goals while enjoying professional satisfaction, and this positivity filters down to patient care. For example, nurses must feel challenged to use their skills, expertise, and clinical knowledge regularly, which will lead to a better patient experience.
According to research, nurses need the following eight essentials to provide a higher standard of nursing care:
Education support
Adequate staffing levels
Competent nurses
Job autonomy
Nursing practice control
A positive patient culture
Supportive nurse-physician relationships
Nurse manager support
Conclusion
Healthcare organizations cannot afford to allow standards to slip, as it can lead to poor patient experiences, unsatisfactory medical outcomes, slow recovery rates, and reduced morale. Hospitals, clinics, and practices must therefore improve nursing care, increase hygiene standards, provide more training opportunities and create a welcoming, comfortable environment for every patient and visitor.