Thinking about starting photography? This is a fantastic hobby to start as it is one which is fun, it gives you the opportunity to be creative, to get out and explore and it provides you with im-ages that you can cherish forever. Photography can also be a hobby that is easy to get started, and it does not take too long to start taking great shots. You do not need a flash camera, a qualification or technical skills to get started but there is also a tremendous amount to learn and ways to progress once you get to grips with the basics. Here are a few tips for getting start-ed.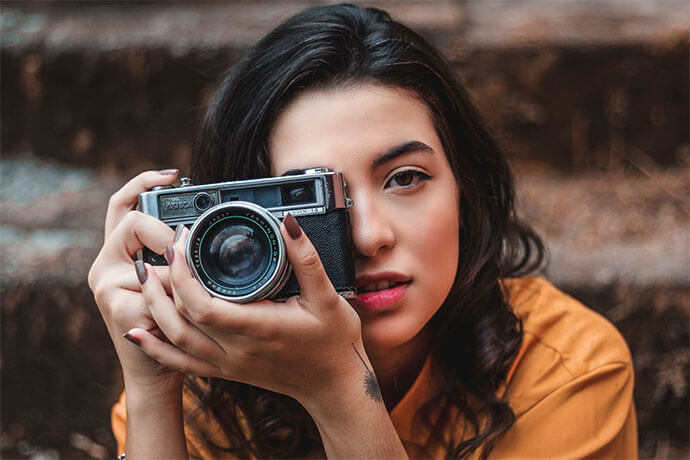 Take More Photos With Your Smartphone
Before splashing out on an expensive digital camera, it is worth simply taking more shots with your smartphone as these all now have great cameras. Think about photos when you are out and about and try to take ones which you think are visually interesting. There are many different types of photography to try, and it is good to start out by trying all of these and then finding what type interests you. The main types include:
Portraits
Landscapes
Nature
Wildlife
Artistic
Fashion
Sport
When taking photos, do not be afraid of experimenting (these are digital shots after all). Change the height of the camera, change your perspective, get closer, move further away and generally think about different ways to capture the subject.
Immerse Yourself
As with any hobby, you can learn a huge amount and find inspiration by immersing yourself in the world of photography. You can do this by:
Researching online
Reading books
Following photographers on social media
Joining online communities
Attending photography groups
Attending photography shows and events
Take A Class
If you are serious about getting into photography, then a class is an excellent way to get to grips with the basics and help you to immediately start taking better photos. It is also a great way to meet like-minded people and have fun with your photography.
Use Editing Software
A huge part of photography involves editing shots. This means that it is worth installing high-quality editing software and to start practicing editing shots to make them look better. You can find tutorials online which will help with the editing process.
Print At Home
You can also save money and get high-quality prints simply by printing at home. You will need a good printer and high-quality ink cartridges, but this can be much cheaper especially when you purchase your Canon ink cartridges online.
Photography is a fun, highly creative and incredibly rewarding hobby. Additionally, everyone can take great photos with their smartphone, so it is no surprise that so many people are get-ting into photography. It can also be a pastime which is daunting at first, but the above tips should help you to get started and to help you to start taking great photos immediately. You will then soon develop your own style and interests, which will help you to immerse yourself further in this world.