Introduction
For designers, engineers, and architects working in the construction sector, blueprints are crucial documentation. They offer comprehensive building designs and specifications, allowing for precise project execution and communication.
The way that professionals develop and collaborate on blueprints has been completely transformed in the digital age by online blueprint software. This article shows some well-liked websites for producing expert blueprints and discusses the advantages of using online blueprint software.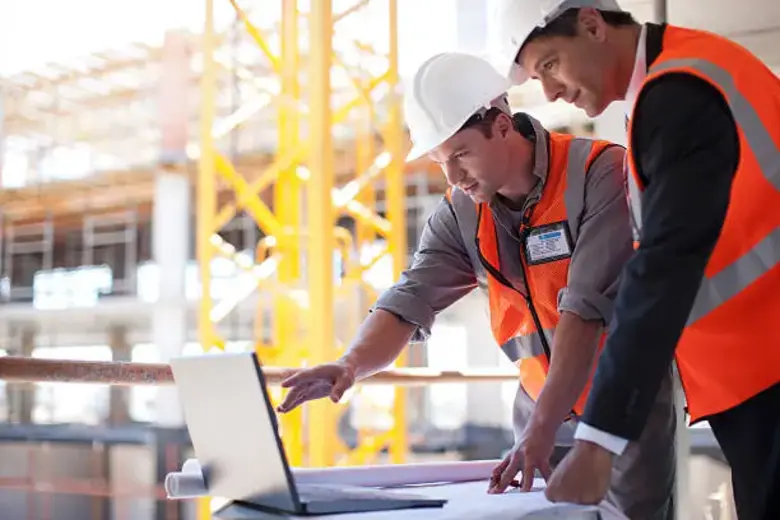 The Advantages of Online Blueprint Software
Improvements in Efficiency and Productivity
It saves time and effort to use online blueprint software instead of manual drafting.
Designing is made easier by automatic functions including item alignment, scaling, and dimensioning.
Multiple stakeholders can work at once thanks to real-time collaboration, which shortens project turnaround times.
Increased Precision and Accuracy
Accurate measurements are provided via online software, ensuring perfect scaling and dimensioning.
Geometric accuracy is maintained with the use of cutting-edge features including snap-to-grid, object snapping, and alignment tools.
The number of flaws and inconsistencies can be reduced by easily updating and revising digital blueprints.
Sustainability and cost-efficiency
The use of physical resources like paper, ink, and storage space is eliminated via online blueprint software.
Plans may now be easily accessed from any device thanks to cloud storage options, which eliminates the need for printed copies.
The cost of shipping and transportation is reduced when plans are distributed electronically.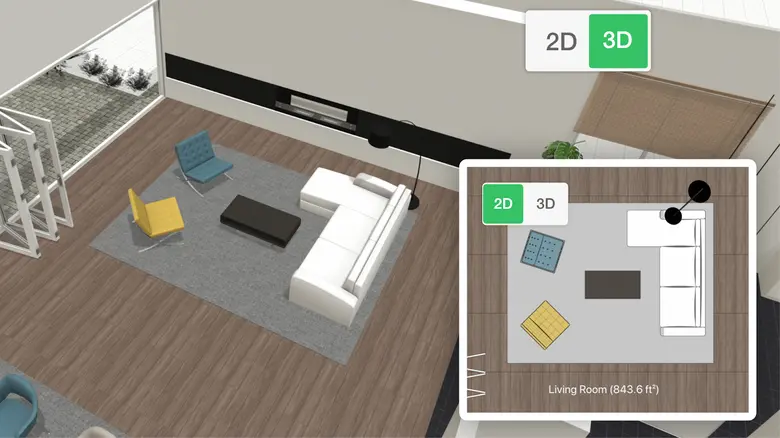 Popular Online Blueprint Software Platforms
AutoCAD
For the creation of 2D and 3D designs, including blueprints, AutoCAD is a commonly used professional program.
It provides a complete range of tools for accurate dimensioning, sketching, and annotation.
With the use of cloud storage, AutoCAD promotes collaboration and makes it simple to share designs with interested parties.
SketchUp
In addition to supporting 2D drafting for the creation of plans, SketchUp is a user-friendly 3D modeling program.
For simple and accurate design, it offers a large library of pre-built components and simple sketching tools.
Collaboration and project management are made easier by SketchUp's interaction with Trimble Connect.
Revit
In the field of architecture, Revit is a popular BIM (Building Information Modeling) program.
It provides thorough tools for planning, visualizing, and assessing buildings, as well as for creating blueprints.
Through the course of a project, simple updates and alterations are made possible by Revit's parametric design capabilities.
SmartDraw
SmartDraw is a flexible online blueprint and diagramming tool that serves a range of businesses.
It offers a selection of symbols and templates for swiftly producing expert blueprints.
The collaboration tools of SmartDraw and its compatibility with well-known platforms improve project management and teamwork.
Key Elements to Consider When Choosing Online Blueprint Software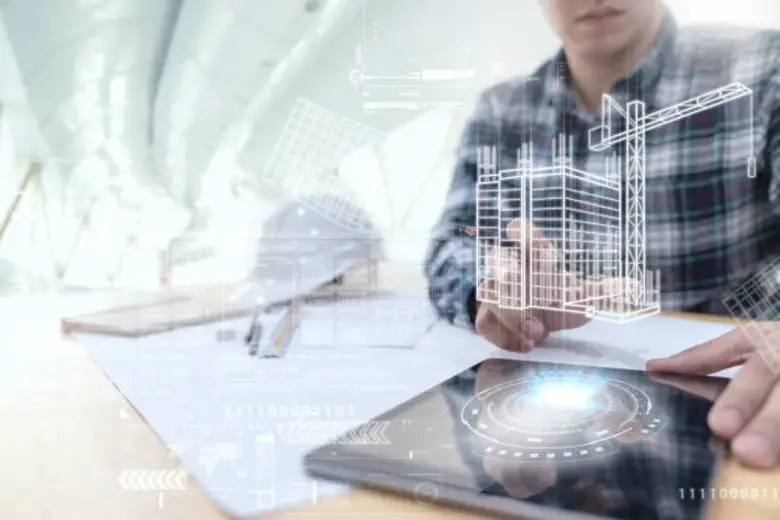 Design and Drawing Tools
A wide collection of drawing tools for producing accurate and thorough designs.
Support for custom objects, lines, arcs, curves, and geometric shapes.
Plans can be annotated and dimensioned with tools to add measurements and labels.
Capabilities for Collaboration and Sharing
Real-time collaboration tools that let numerous people work on the same blueprint at once.
Options for cloud storage that make it simple for team members and clients to access and share blueprints.
For tracking changes and guaranteeing document integrity, use version control and revision histories.
Integration and Compatibility
For easy sharing and collaboration, support for well-known file formats like DWG, DXF, and PDF.
Workflows can be made more efficient by integrating project management and BIM software.
importing and exporting features for data exchange with other design and modeling applications.
Templates and Customization
Templates that can be modified and pre-built elements to speed up the production of blueprints.
The ability to design and store unique templates to suit the needs of a certain project.
Options for adding project titles, corporate logos, and other branding components to plans.
Disadvantages of online blueprint software
There may be a learning curve involved in using online blueprint software, especially for people who are unfamiliar with digital design software.
When it comes to adding distinctive architectural characteristics or tweaking specific design aspects, online software may have restrictions.
Online blueprint software needs a steady internet connection to function, and any interruptions make it difficult to access or edit designs.
Although trustworthy software providers adopt security precautions to reduce these dangers, storing designs online adds potential security hazards, such as illegal access or data breaches.
When exchanging files with various software versions or incompatible formats, online software may encounter compatibility issues.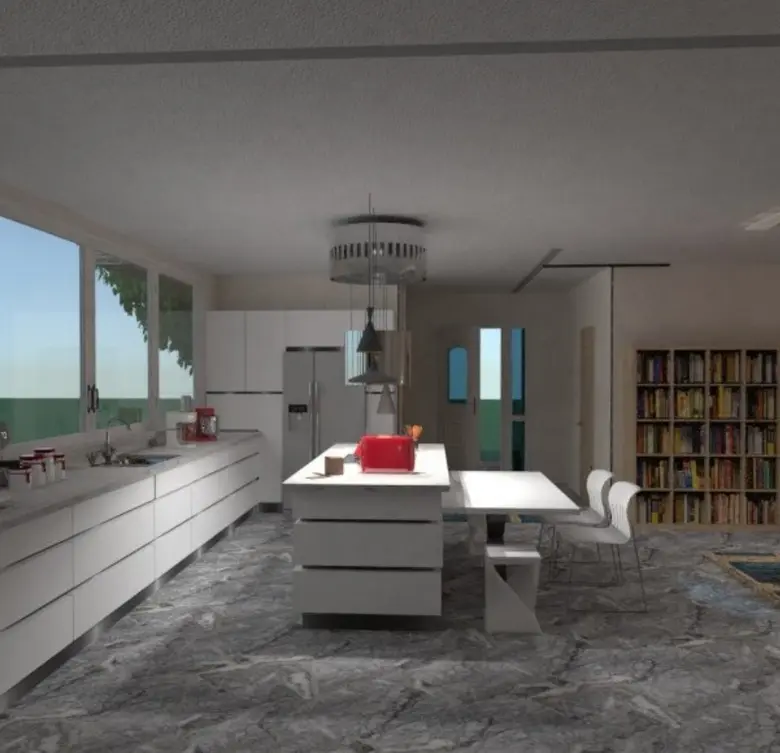 Conclusion
The way architects and engineers create, communicate, and share their designs has changed as a result of online blueprint software. These platforms have many advantages over conventional manual drafting methods, including increased efficiency, increased accuracy, and cost-effectiveness.
Popular solutions for software including AutoCAD, SketchUp, Revit, and SmartDraw offer powerful tools, features for teamwork, and compatibility with industry standards.
It's crucial to take into account significant aspects while choosing online blueprint software, including drawing tools, team communication possibilities, integration choices, and customization elements to fulfill certain project requirements. It is possible to get a free blueprint maker but be sure it can deliver exactly what you need.
Architects, engineers, and designers may produce expert blueprints quickly and effectively by utilizing online blueprint software, which helps to ensure the success of building projects.