ILML TV has an extensive library of movies, TV series, and other types of content that you can watch on your Firestick device. In this guide, we'll walk you through the basic steps of downloading Ilmltv, so you can start enjoying hours of streaming. Learn how to install ILM TV on Firestick.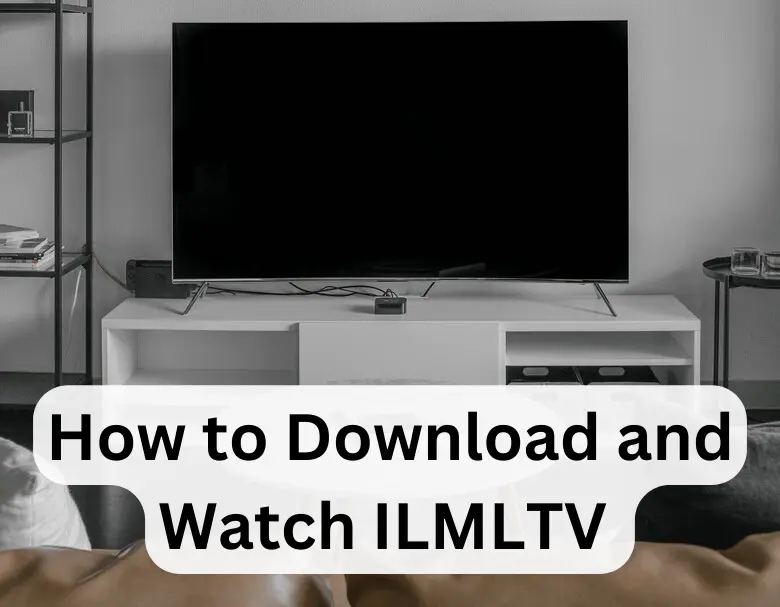 What is ILML TV?
ILML TV is an online pay-per-view television content provider established in the United States. It provides its users with an extensive selection of television channels and video content. ILML TV offers a wide range of audience tastes, with over 500 television channels covering a variety of genres such as sports, entertainment, news, movies, and more.
One of the most notable aspects of ILML TV is its cost and adaptability. It provides a monthly subscription service for roughly $24.9, with no additional charges or activation fees. Users can watch the material without being locked into long-term commitments or paying cancellation fees, making it a more affordable and accessible alternative to traditional cable television.
Even though it is not accessible for direct download from prominent app stores such as Amazon Firestick, ILML TV fans can access the service using sideloading methods on their favorite streaming devices.
ILML TV Subscription Detail
ILML TV subscribers gain access to a wide variety of television channels and on-demand video material for a low monthly charge. Here are some important information concerning the ILML TV subscription:
Cost: The ILML TV membership normally costs around $24.9 per month. This price provides users access to a wide range of television channels covering a variety of categories, such as sports, entertainment, news, and movies.
No Activation or Cancellation Fees: One of the benefits of ILML TV is that there are no additional activation or cancellation fees. Users can join and use the service without incurring further payments if they cancel their subscription.
No Long-Term Contracts: ILML TV does not need its users to sign long-term commitments. This flexibility enables members to enjoy the content month-to-monthly without being bound by long-term contracts.
Content Variety: With over 500 television channels, ILML TV is a comprehensive streaming service that caters to a wide range of tastes. Users can watch live sports, entertainment shows, news broadcasts, and other content.
Is ILML TV Available on Firestick?
ILML TV cannot be downloaded directly from the Amazon Firestick. Users can use sideloading methods to access ILML TV on a Firestick device. Enabling "Apps from Unknown Sources" in Firestick settings and using programs like Downloader or ES File Explorer to get and install the SOPlayer software linked to ILML TV are the techniques used. To ensure the security of your smartphone, please use caution when using third-party programs.
Read Also: Where to Watch 2000 Mules on TV?
How to Install ILML TV on Firestick?
Here are three methods for getting ILML TV on Firestick:
1- Using the Downloader App
Allow "Apps from Unknown Sources" to be enabled:
Choose "Settings" from your Firestick home page.
Click "My Fire TV" from the top right corner.
Select "Developer Options."
Enable the "Apps from Unknown Sources" setting.
Download the Downloader App:
Back to the Firestick's home screen.
Click the search symbol (magnifying glass) in the upper-left corner.
Using the on-screen keyboard, enter "Downloader."
Choose "Downloader" from the list of search results.
Click the "Downloader" app icon, then select "Download" or "Get" to install it.
Launch the Downloader Application:
When the installation is finished, launch the Downloader app from the Apps & Channels area of your Firestick.
Download SOPlayer:
Click on the URL area in the Downloader app to enter a web address.
Enter the SOPlayer URL connected with ILML TV here: myvpnhub.com/soplayer
Click "Go" to proceed to that URL.
Wait for the SOPlayer APK file to finish downloading.
Install SOPlayer:
Following the completion of the download, you will be required to install SOPlayer.
To begin the installation, press the "Install" button.
When the installation is finished, you can select "Done" or "Open."
Start SOPlayer and Sign in:
To watch ILML TV, launch the SOPlayer app.
Sign in with your ILML TV account information.
ILML TV should now be installed and ready to use on your Firestick.
2- Using ES File Explorer
Download ES File Explorer, go to the top-left corner of the Firestick home screen, and hit the search icon (magnifying glass).
Now choose "ES File Explorer" from the search results.
Install the ES File Explorer application.
Launch ES File Explorer and get SOPlayer:
Start the ES File Explorer application.
Within ES File Explorer, go to the "Downloader" tab.
To download SOPlayer, click "+ New" and input the URL myvpnhub.com/soplayer.
Call it "SOPlayer."
Select "Download Now."
Install SOPlayer:
After downloading SOPLayers, click "Open File" and "Install."
After installation, select "Open" to start the SOPlayer program.
Subscribe to ILML TV:
Launch the SOPlayer app.
Sign in with your ILML TV account information.
Your Firestick should now have access to ILML TV.
3- Screen Mirroring or Casting
This solution requires mirroring the ILML TV app onto your Firestick using an Android or Apple device:
Download ILML TV on Your Smartphone:
Download and install the ILML TV app from the appropriate app stores on your Android or Apple mobile device.
Switch on Screen Mirroring or Casting:
Go to "Settings" on your Firestick and then "Display & Sounds."
Select "Enable Display Mirroring" or "Enable Screen Mirroring" (depending on your Firestick model).
Enable screen mirroring or casting on your mobile device in the settings.
Pairing and Streaming:
Connect your mobile device to your Firestick.
On your mobile device, launch the ILML TV app.
You can stream ILML TV programs to your Firestick by mirroring or casting from your mobile device.
These techniques provide many ways to access ILML TV on Firestick, allowing you to select the one that best meets your preferences and needs. Remember to use caution while sideloading apps and to have a valid ILML TV2 subscription to gain access.
Read Also: What Channel Number is NBC on Directv?
Is Ilml TV Legal?
ILML TV is a legal streaming service that provides a wide range of licensed content. It also features clear terms of service and a privacy policy. On the other hand, ILML TV also provides certain unlicensed content and has been accused of copyright infringement by various content owners.
The Motion Picture Association of America (MPAA) sued ILML TV in 2017, saying that the service was transmitting pirated content. The action was later settled out of court, but it raised questions about ILML TV's legitimacy.
ILML TV is still operating in 2023, with a vast and engaged user base. However, remember that the service is not without risks. Users should be informed that they may infringe on copyrights if they stream unlicensed videos on ILML TV.
Here are some of the dangers of using ILML TV:
ILML TV2 sometimes does not have the right to distribute all of its content, which could lead to legal action against its service or users.
ILML can collect and store your data without your consent.
ILML TV2 may be vulnerable to hacking and other cyberattacks.
Considering using ILML TV, you should carefully examine the dangers and rewards. You should also know legal streaming services like Netflix, Hulu, and Amazon Prime Video.
Conclusion
ILML TV on Firestick is a great option for people looking for diverse TV shows without the limitations of standard cable TV packages. With a subscription-based approach that costs roughly $24.9 per month, ILML TV gives you access to over 500 television channels, including sports, entertainment, news, and more. 
Read Also: