Being in charge of planning your best friend's or family member's bachelorette party is an important job and one you should take seriously. Getting married is a major milestone many women look forward to their entire life, and this party is a significant part of the process.
Use the following guide to help you plan the best bachelorette party ever and ensure your event goes off without a hitch. Have fun with it and remember always to keep the bride in mind and cater to their needs if you want to guarantee that she's pleased with the outcome. Be attentive and organized, and you shouldn't have any problems pulling it off.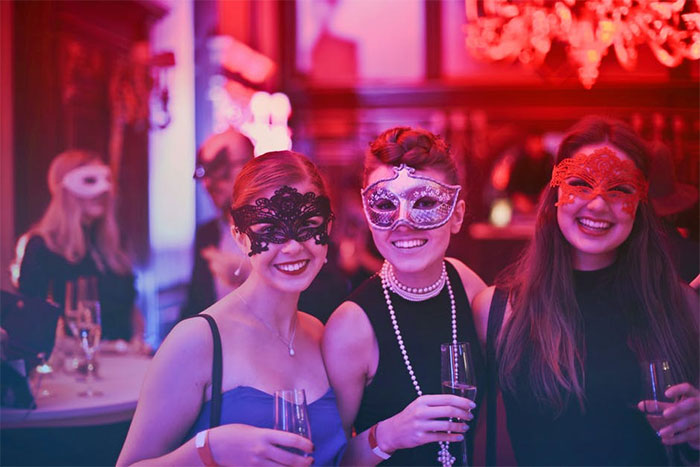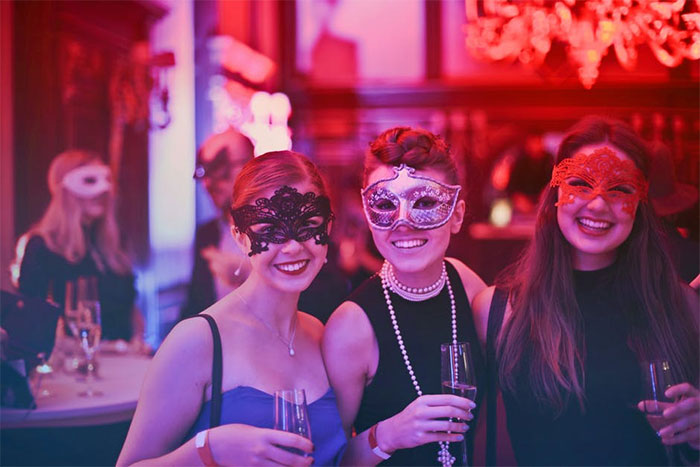 Brainstorm Ideas Together
Begin the planning process by sitting down with the bride and listing off a bunch of different ideas for what you could do for her bachelorette party. Go online and read what other brides have done or think about what parties you've attended and enjoyed and mimic some of these elements if you're feeling stuck. This is your opportunity to brainstorm an assortment of options and put all that you're thinking out on the table as a possibility. Talk through every idea and list the pros and cons for each to help you narrow it down to a final decision.
Consult with the Bride about the Guest List
It's not a wise idea to assume that you know who the bride wants to invite to her bachelorette party, so always consult with her before distributing invitations. Avoid arguments and sticky situations by sitting down with the guest of honor and writing down a specific guest list for who to include. Keep in mind the decision is ultimately up to her and that you should simply be there for support in case she needs your help deciding who to invite. Record down all the names and then make sure to go over the final list with her again to confirm she hasn't changed her mind days later.
Get Organized & Send A Save the Date
Your next order of business is to get organized and begin making lists of tasks and deadlines for all you need to get done. There are plenty of books and online tools out there to assist you in confirming you have all the various responsibilities accounted for. Ask the bridesmaids to help you if you need it and be proactive about delegating assignments out to the other girls. In addition, send a save the date to all of the invited guests so they can mark their calendars for the upcoming festivities. The earlier you send it out, the more likely everyone will be able to clear their schedules and attend. Include important details on your message such as date, time location and the dress code as well so guests know what to wear.
Plan A Variety of Activities
It's likely you'll have a wide variety of people, personalities and ages attending the bachelorette party. You'll want to make sure you have strategies for how you can keep everyone happy and amused for as long as the party lasts. Consider renting a hotel room and inviting Newcastle Strippers to entertain you, making dinner reservations and getting your nails done as a few possible options. The key is to create a schedule and have a plan of attack for what you'll all be doing so no one gets bored or feels left out. Have all the details mapped out and taken care of in advance so you can enjoy yourself the day or night of the event too.
Make Time for Opening Gifts
Plan the perfect bachelorette party by asking guests to bring a gift for the guest of honor so she can stock up on all the items she'll need after she's married. This is the fun part where the bride gets to open a wide variety of presents including beautiful lingerie she can wear on her wedding night. Make it more enjoyable and entertaining for everyone watching by pouring drinks and playing some music in the background. Be sure to include a note about bringing gifts on the invitation so no one attending shows up empty-handed and feels silly.
Purchase Goodies & Décor
Keep in mind that this is a party so that means you should make it look like one by purchasing various goodies and décor to display. Pick a theme and let that determine what type of celebratory items you'll be purchasing to decorate the party room with. You should also be mindful to buy the bride a few gifts to make the night more fun such as a sash or crown she can wear out to signify that this is her big event. One idea is to incorporate the bride's wedding colors in all you do so that it gets her excited about her wedding day that's soon approaching.
Have Plenty of Food & Snacks Available
You're throwing a party and this means people are going to come hungry. It's a wise idea to have plenty of food and snacks available to your guests at all times. The last situation you want is people drinking and hanging out all day on an empty stomach. Wherever you go or whatever you do you should provide a variety of provisions that people can munch on while they're busy mingling and enjoying themselves. Don't forget also to purchase or bake a festive dessert to wrap up the evening and satisfy everyone's sweet tooth.
Conclusion
This is your ultimate guide to planning the perfect bachelorette party and ensuring the bride is satisfied with her event. Use these tips to help guide you through the process and make sure you have all of the important details accounted for in the end. Do your best and remember you can always make modifications or adjustments on the fly if need be. The most important part is that everyone relaxes and has fun enjoying each other's company and that you celebrate the bride and her upcoming marriage.