A wedding ring symbolizes love and a promise between you and your partner, and like a relationship, they should withstand any difficulty. Choosing the perfect wedding ring is important; however, a perfect wedding ring may be difficult to find, especially for the groom. 
Fortunately, ETRNL mens wedding rings offer a selection of rings for men that are equally practical and fashionable. You might want to visit their shop after considering all the necessary factors when choosing the right wedding ring.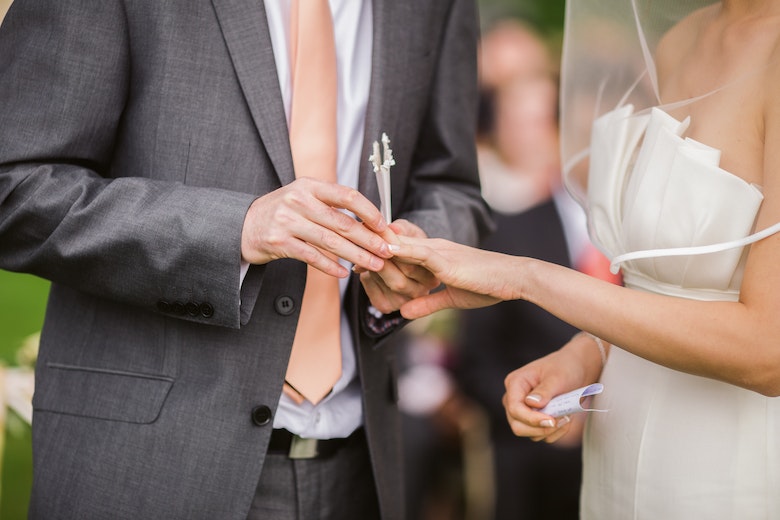 1. Matching or Non-Matching Wedding Rings?
Matching is one of the considerations before shopping for wedding rings. You'll have three choices. The first choice is to choose rings you both like and wear as wedding rings. Your second choice is to browse wedding collections. As for last, choose two rings that complement each other but aren't "technically" a set.
By considering these, you'll be able to limit your options, and shopping will not be as overwhelming as you used to think.
2. Set a Budget
Several wedding rings are available at various prices, depending on the design, metal, and quality you prefer. Although there are no guidelines on how much you should spend on a wedding band, it will be easier to consider your options properly. This way, you will feel secure about your purchase if you set a reasonable budget earlier.
3. Know the Style
When choosing a style, ensure you and your partner already discuss it. If both decide on set wedding rings, it will limit your options, and picking wouldn't be a problem. However, consider the color, shape, material, and design if you want separate wedding rings.
4. Consider Lifestyle
The goal is to secure a wedding ring that could last a lifetime. That's why your and your partner's lifestyle is important when choosing the perfect wedding ring. If you'll wear the ring often, a simple wedding ring with no stones is preferable. Non-stone wedding rings last longer, especially suited for partners with an active lifestyle. 
5. Choose the Right Material
Do you spend your days working at a desk, or are you more active? The type of wedding ring you must get may rely on the answer to this question. Always consider your lifestyle while selecting the metal and style that suit you the best.
Certainly, gold is the most widely used material for wedding rings, and many people consider yellow gold right away. However, there are several variations of color, like white gold, rose gold, black gold, red gold, and orange gold.
6. Ensure the Rings Looks Good Together
If the selection of wedding sets doesn't satisfy you, choose rings that go well together. Consider rings that share features even in different ways, like rings with the hue of gold but have different stones, carvings, or symbols.
7. Shop Together
As you'll both be wearing wedding rings, it's a great opportunity to partake in the wedding preparation process together. Buying together might also assist you in choosing the ring style, type, and material you both like. Additionally, the experience you'll get together is a great memory that you can treasure.
8. Trust Your Jeweller
Keep in mind that jewelers and retailers are available to assist you. They will assist you if you are honest and upfront about your budget. Don't hesitate to ask questions if looking for rings confuses you. Jewelers and retailers are experts, and you can ask them which precious metals suit your lifestyle or the best recommendation for rings with great designs.
For a Perfect Wedding
A perfect ring completes the wedding. Rings signify lifetime commitment and promises, making any wedding magical. That's why when shopping for a wedding ring, you need to think thoroughly about your options since you can't change its value in the future.