If you have always had the ambition to become an accountant, it is never too late to take the leap. Accountancy leads to a wealth of professional opportunities and the good news is that it is a profession that is always in demand since businesses of all industries rely on accountants to manage their finances. Whether you are a recent graduate or are considering a career change later on in life, you may be wondering how to take your first step into accountancy.
We're going to look at some of the key steps you need to take to help you get a career in accounting:
Get qualifications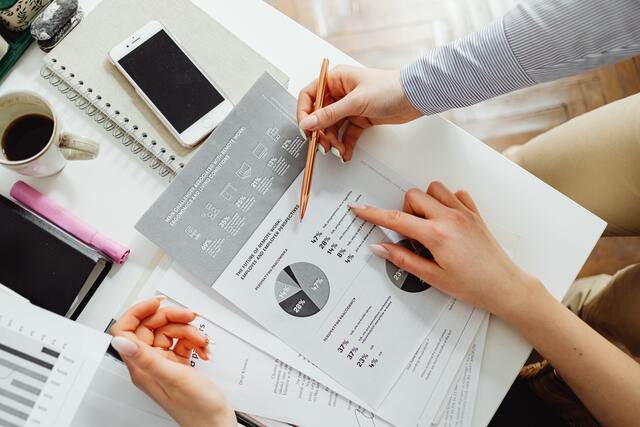 To be taken seriously as a professional accountant, you'll need to acquire the relevant qualifications. A Bachelor of Science in Accounting degree is a highly recommended qualification that will give you the fundamental skills that employers seek in candidates and will ensure that you stand out from the crowd in such a competitive industry. You can study accountancy degrees both in-person and online; the latter of which will be beneficial if you have personal or work commitments and need a more flexible study approach.
Understand the key skills required
As with any profession, there are key skills that are required to succeed in the industry. When applying for accountancy jobs, it's important to mention instances in which you have developed such skills within your previous employment to prove your suitability for the role. Some of these skills include:
Decision-making
Organization
Communication
Leadership
Analytical/numerical abilities
Choose your specialism
Accounting is an extremely broad field; therefore, you may need to carry out some research to determine which strand of accounting best matches your interests and qualifications. Some of the most common types of accountancy include:
Private accounting
Financial services accounting
Management accounting
It is often the case that accountancy students complete their studies before deciding on the niche they believe is most suited to their career goals.
Ask your college tutors
If you require some advice in regard to how to progress in the field of accountancy, it may be worth speaking with your college professors and asking for any advice which may be of value to help you carve out an accountancy career. Should you prove your talents and abilities, your college professor may even recommend you to their professional contacts which may open doors for job opportunities. Alternatively, they may allow you to use them as a professional reference during the job application.
Get work experience
It can be extremely valuable to get work experience in the accountancy field before starting the job hunt. This will allow you to get a feel for the day-to-day experience of a professional accountant and can add some much needed real world experience to your resume that could help you secure a job later down the line. Get in touch with local firms and enquire as to whether they would consider taking you on to shadow one of their staff members for a few days to allow you to get a feel for the industry. Should you impress the company with your knowledge and determination, you may even be lucky enough to secure any opportunities they have to offer.