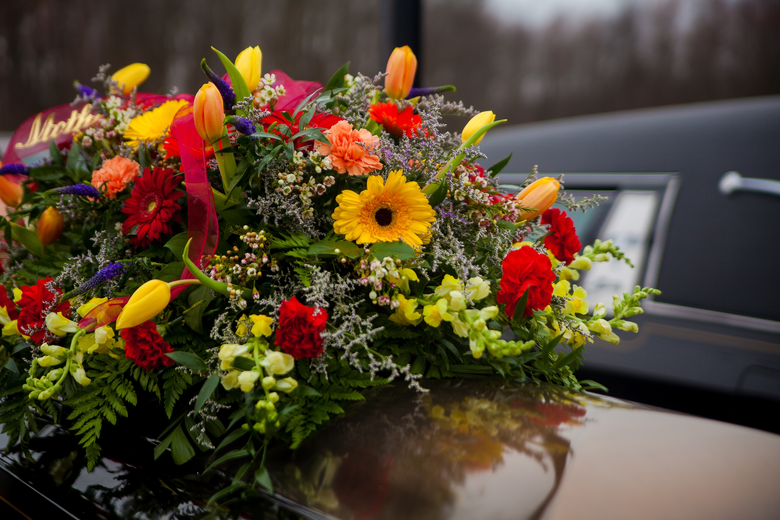 Funerals are an important occasion to pay respects to someone who has passed away.
One of the ways to express condolences is through flowers. They have a unique ability to convey sympathy and comfort, and they can provide a beautiful tribute to the person who has passed away.
Choosing the Right Flowers
When choosing flowers for a funeral, it's important to consider the preferences of the deceased and their family. Some families may prefer specific colors or types of funeral flowers, while others may prefer donations to a specific charity in lieu of flowers. It's also important to consider the cultural and religious traditions of the family.
Lilies are often associated with purity and innocence, while roses symbolize love and devotion. Carnations are a symbol of love and distinction, and chrysanthemums are often used in Asian cultures to represent death and mourning. Gladiolus, with their tall spikes of blooms, symbolize strength and honor.
Arrangement Types
There are a variety of arrangements to choose from for funerals, including wreaths, sprays, baskets, and vases.
Wreaths are circular arrangements that are often placed on the casket during the funeral service. They can be made from a variety of flowers and are a traditional way to express condolences.
Sprays are similar to wreaths but are designed to be displayed on a stand or easel. They can be made in various shapes and sizes, from a small spray to a large, elaborate display.
Baskets can be used to display flowers and plants and can be given to the family as a gift. They can be made from a variety of materials, including wicker, metal, or plastic.
Vases are another option for funeral arrangements. They can be used to hold a bouquet of flowers or a single stem and can be given as a gift to the family.
Expressing Condolences
This can be a simple message such as "With deepest sympathy" or "In loving memory." You can also include a personal message or a favorite memory of the deceased. The note should be heartfelt and sincere and should convey your sympathy and support during this difficult time.
It's also important to consider the timing of the flower delivery. Arrangements should be delivered to the funeral home or church before the service begins, so they can be displayed during the service. If you are unable to attend the funeral, you can still send flowers to the family's home as a gesture of support.
FAQs
How do you say tribute to someone who has died?
There are different ways to pay tribute to someone who has passed away, depending on cultural or personal traditions. Here are some common ways:
1. Observe a moment of silence or prayer in honor of the person.
2. Attend the funeral or memorial service, and offer condolences to the family members and friends of the deceased.
3. Write a heartfelt letter or note to the family or loved ones of the person, expressing your condolences and sharing memories of the person.
4. Make a donation to a charity or cause that was important to the person or their family.
5. Create a memorial in the person's honor, such as a plaque, garden, or bench.
6. Share stories, photos, or videos of the person on social media or at a gathering with family and friends.
7. Hold a candlelight vigil or moment of remembrance in honor of the person.
What do flowers symbolize at a funeral?
Flowers are often used to express sympathy and condolences at a funeral, and they can symbolize different things depending on the type and color of the flowers. Here are some common flower meanings at a funeral:
1. Lilies: Lilies are a common funeral flower and symbolize the restored innocence of the soul of the deceased.
2. Roses: White roses symbolize purity and innocence, while red roses symbolize love and respect.
3. Chrysanthemums: Chrysanthemums are traditional funeral flowers in many cultures and represent death and grief.
4. Carnations: Pink carnations symbolize remembrance, while red carnations represent admiration.
5. Daisies: Daisies symbolize innocence and purity.
6. Orchids: Orchids represent love, beauty, and strength.
7. Hydrangeas: Hydrangeas symbolize gratitude, and are often given to express thanks for the life of the deceased.
Ultimately, the choice of flowers and their meaning can vary based on cultural traditions, personal preferences, and the relationship between the giver and the deceased.
Final Thoughts
Whether you're looking for a classic and timeless look or something more modern, there is sure to be a flower arrangement that will fit the occasion perfectly. With these tips in mind, you can give comfort and support with thoughtful floral expressions of sympathy.