Best Graduate Program
There are hundreds of options for anyone looking to further their education with a graduate program. This vast range of options makes finding the right one somewhat overwhelming. You might think that getting a few recommendations from friends or family would be all that's required. Maybe looking at rankings to further back up the choice. However, choosing the right grad program is a little more complex than that. In fact, there are numerous factors to consider than word of mouth reputation and ranking. If you're wondering what those are, then you will find them below. Include them in your research, and you're sure to find the right school for you.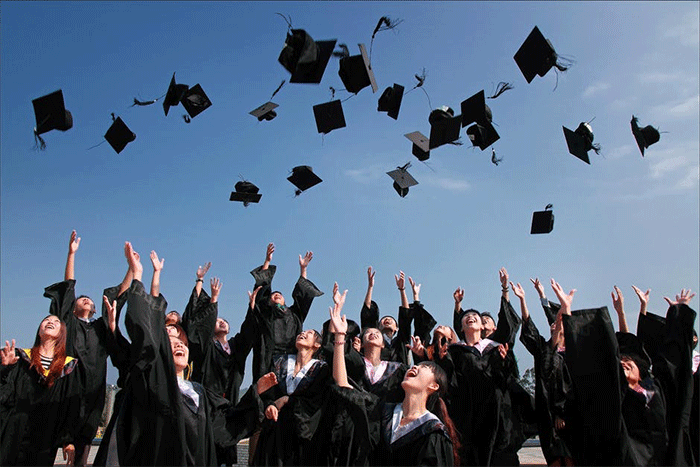 Don't be tempted to leave the decision until a few weeks before the application deadline. You need to allow yourself at least six months to conduct all the necessary research and weigh up your options.
Carefully Evaluate Your Career Choice
Have you considered all the aspects of your chosen career? Do you know what you'll be expected to do every day, for example? Talk to other professionals in the industry and take the opportunity to shadow them for the day and see if the job fits.
When you start your search, keep your options open as wide as possible. There are online colleges, local and international schools you can choose from, for example, a Master in Management in NYC could be one option for those who want to specialize in accounting. Don't just look at the websites of those institutions who appear on the first page either. Pick 20 or 30 and read what they've got to say about the programs you're interested in, as well as other benefits they may offer.
Make a Spreadsheet for Easy Comparison
List all your graduate school options and choose columns for the aspects you consider to be most important. These could include location, cost, financial aid and other facilities. It will take some time to complete properly, but it will be worth the effort.
Contact the Admissions Offices
You're not going to be attending a school on your own, and there may be times you'll need some extra support or help. Being treated respectfully by the admissions department may indicate how you're going to be treated when you enroll for a program. Ask questions you can't find the answer to on the websites. For example, "what career services can students take advantage of?" Ideally, you want to receive a quick response to your query, and you should expect it to be given in a friendly and professional manner.
If you're not choosing to study online, take some time out and visit the campuses you're considering. It'll be too late to discover you don't really like it there when you turn up for orientation. You're going to be spending a lot of time there, so it's vital you feel comfortable and at home.
If you take the time to consider the factors mentioned about you're going to be in a far better position to find a program you like. It's going to be a large part of the next few years for you, so you want your time there to be happy. You're also going to be more confident in your decision if you follow the advice above, which will mean a richer learning experience.