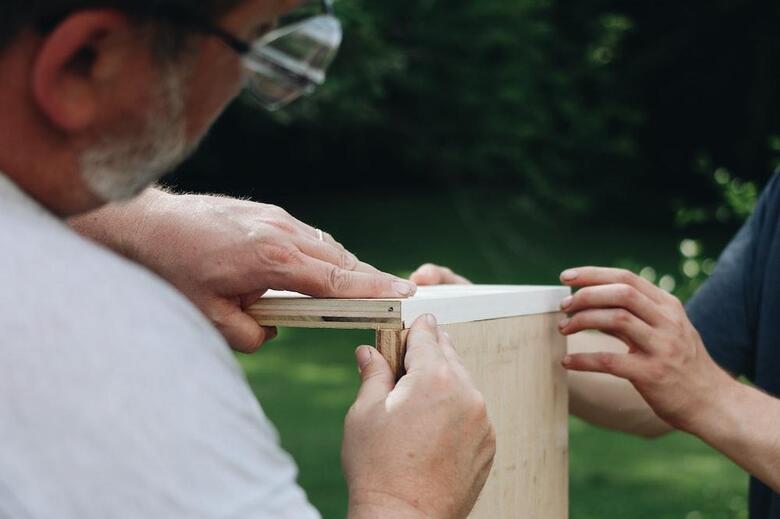 DIY is an incredible way to achieve meaningful results in your home with relatively little upfront costs – a real virtue in the current economic climate, where investing in aesthetic home improvements can be harder to justify than ever. Thankfully, there are some major home interventions you can attempt with little more than a nail gun handy!
First Things First: Choosing a Nail Gun
Before you go digging out an ancient nailing device from the far corner of your loft or buying the first one you find online, it is important to know that there are different kinds of nail gun available – many of which may not be suitable for the kind of light DIY projects listed below. A roofing nail gun is a high-powered device that fires large nails through stone – making it a dangerous option for fun woodworking projects!
A sensible choice for someone who wants versatility would be to invest in a DeWalt nail gun set. There is a set that includes a framing nail gun and second fix nail gun; the framing nailer is for larger frameworks (whether furniture or structures like stud walls), while the second fix nailers are used for finishing work where accuracy and neatness are key.
With your nail guns purchased, there is a whole world of DIY projects you can attack with relish. But before you get stuck in, one more thing: don't forget to wear PPE whenever you are undertaking a project! DIY is dangerous, and nail guns in particular are dangerous things, and eye goggles could literally save your life in case of an accident or malfunction.
1. Beautiful Garden Decking
Installing decking in your back garden is no mean feat, and is often best left to the professionals – especially if you want something complex with different levels and rain cover. However, decking boards are incredibly easy to source from DIY shops and wholesalers, meaning you can embark on simpler decking projects of your own with relative ease.
You could nail a simple frame together to sit below your back doorstep, onto which you can lay your decking boards to create a simple patio. Spare decking boards, incidentally, are perfect for flowerbeds and planters; with some spare board and a spare afternoon, you could also create some wonderful gardening zones to enjoy from your new patio decking!
2. Alcove Bookshelves
Chances are one of your living spaces has an underutilized alcove in it. Whether the recesses on either side of your living room chimney breast or an open cupboard in a stud wall, opportunity knocks for you to knock up some useful storage to suit the space. A stand-alone unit would be best if external walls are involved, but simpler internal designs can simply see you varnishing your ideal shelves and nailing them into place.
3. Fine Mouldings
Last but certainly not least, you could elevate your living spaces with the addition of regal ornamentation, in the form of wood cornices and moldings. You could nail cornices into place to add body and structure to the outline of your ceiling, or simulate panel walls with rectangles of molding painted over along with the rest of your wall.