Lay flat hoses are extremely popular and used in many industries. These hoses are made of high quality materials and this makes them a useful tool in many purposes. Buying a strong lay flat hose ensures that there is no leakage and this ensures durable service.
Advantages of Choosing Lay Flat Hoses
There are many advantages of choosing hoses over the round tubular hoses, especially when it comes to moving large volumes of water, chemicals and oil.
High quality lay flat hoses support fracking activity thereby enabling transfer of large quantities of water
These hoses lead to minimal elongation and snaking because these are made in unique designs
Lay flat hose improves operational efficiencies
They are used in transfer of flow back water and recycled water of a broader spectrum
Lay flat hose ensures HSE (Health and Safety) exposure reduction
In the long term, theses hoses help save money by promoting decreased labor and material handling costs
Materials Used to Make Lay Flat Hoses
Lay flat hoses are highly flexible and are used to help with handling, usage, transport and storage of large volumes of water, oil or chemicals. These hoses are usually made of a combination of TPU or thermoplastic polyurethane and nitrile rubber. Extrusion is created through the weave method to offer enhanced inner reinforcement. This reinforcement is further strengthened by bonding it strongly with the TPU or rubber cover.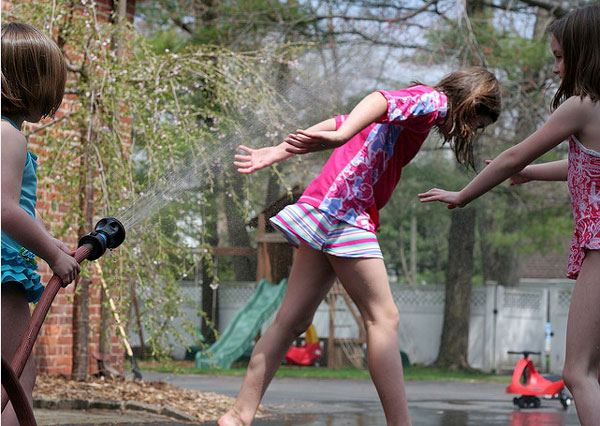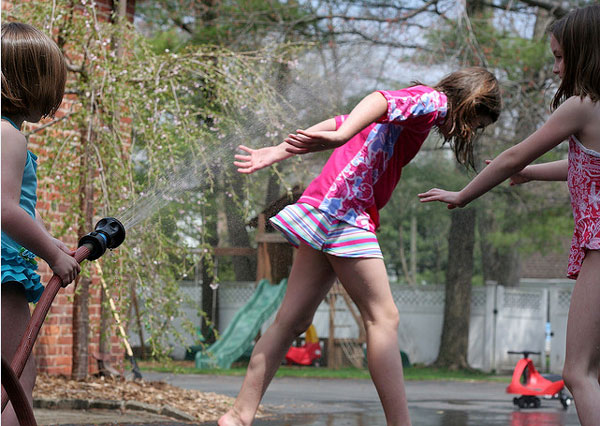 When it comes to choosing materials, you must keep your specific industrial requirement in mind. For example, nitrile rubber is three times more abrasion resistance as compared to PVC. ON the other hand, TPU is at least five times more resistant to abrasion as compared to nitrile rubber.
Types of Industrial Lay Flat Hoses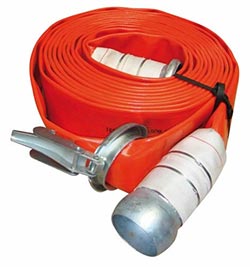 There are two major types of industrial lay flat hoses namely the braided hoses with spun reinforcement and the woven reinforcement hoses.
Braided hoses are made in the braided variety as he hydraulic hoses and garden hoses are enhanced with spun reinforcement for heavy duty usage. The amount of reinforcement provided in the hose determines the burst pressure. A hose is stronger if it has thicker walls. When pulled hard, the braid can cut if it stretches or delaminates due to limited tensile strength or end pull. Therefore the best braided hoses are made to perfection with accurate pull and tensile strength.
Woven reinforcement hoses are reinforced through weaving just like the circular hoisting woven sling. As there is effective interlocking of the woven reinforcement, this type of industrial hose offers optimum tensile strength and comes with high burst pressure ratings.
Range of lay flat hoses
Today, you can find a wide range of industrial lay flat hoses available in the market. High quality hoses you can find today include –
Fire hoses
Heavy duty transfer hoses
Drinking water hoses
Pipe rehabilitation linings
Compressed air hoses
Slurry drag hoses
Dewatering hoses
Irrigation hoses
Lay flat industrial hoses are indispensable in the natural gas and oil industries. These industries use high quality hoses to transport huge volumes of gas and oil from one area to another. Made of best quality polyurethane, these hoses come with large diameters and are extremely durable. They are pressure tested and puncture resistant; serve fracking efforts in the best manner and are environment friendly.
It is imperative to buy quality lay flat hoses for industrial use from reliable manufacturers. As you shop for these hoses, ask for the necessary certifications and carefully read the technical specification that is related to pressure drop and chemical resistance. Many manufacturers today customize industrial lay flat hoses according to their clients' needs. These hoses also come in different colors to make it easy for identification in large industries.
Hope you get all above mentioned topic before choosing Lay Flat Hoses. If you want to know further and find out the lay flat hoses suppliers, than visit here or call us on (03) 9720 1100 for more info.
Image credit: Patrick