It's quite common to see motivational speakers talk about investing, building your brand, and starting a business from scratch. Yet, a mere percent of them touch upon their financial journey.
So, how does one build a realistic financial strategy? Most importantly, is there a way to align your personal goals and values with your business?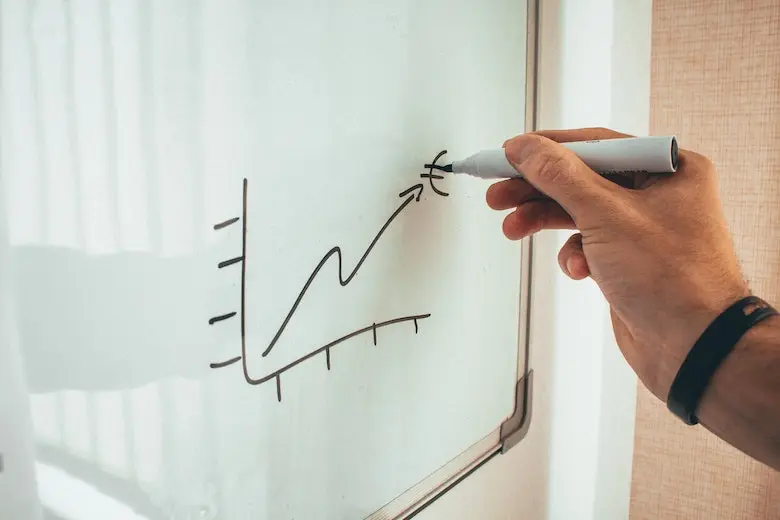 Create A Budget
Of course, your first step to a viable financial strategy is building a budget. It can sound repetitive after dozens of financial articles talk about it. Sure, there's the 50/30/20 rule, where 50% of the income goes towards your needs, 30% towards your wants, and 20% lands in savings and debt repayment. But don't forget that this time, your budget might look different!
1. Figure out your income
Always add any money you earn, including side income sources, such as earning from the internet bandwidth. Then, it's easy to forget about tax, health insurance, and savings when calculating your new financial strategy. To find out how much you can put towards your goals and values, deduct anything that reduces your income. That includes debt repayment, if applicable, business expenses, health and life insurance, etc.
2. Choose the best-suited plan
We've already mentioned the 50/30/20 budget, but it doesn't suit everyone. What if you want to invest or donate money? Perhaps you've already paid off your debts and saved up for emergencies. Then, take a look at other budget types and budgeting methods like:
● Zero-based;
● Goal-based;
● Traditional;
● Spending cap;
● Pay yourself first.
3. Track and manage your budget.
Finding and sticking to a budget plan is not enough! Your goals and values can change over time. So, don't forget to review and manage your budget at least quarterly. Different apps and methods can help you track your spending and income nowadays, so that won't be an issue.
Support A Cause
Now you have a good understanding of building a budget and calculating how much you can spend every month. Let's talk more about personal values! How often have you given money to the cashier when asked to donate to charity? Have you supported a cause because it's relevant or convenient?
Before committing to a certain charity or investing, make sure you feel a connection to your values. Only then will it become rewarding to all parties involved?
Choose a charity
There are countless charities around the world. How do you choose only one to support? You might need to work with a list of values to find your core ones first. Then, connect to a charity that supports your goals and values, and start donating monthly. Studies showed that people who give to charities monthly usually donate more than individuals who choose a yearly plan.
If you own a business, establishing a family foundation can benefit both you and the receiver. Usually, family foundations have a board of directors. They make important decisions and issue charitable grants. As a business owner, you can give business shares to the family foundation. It's a well-known tactic to fund the foundation.
Give back to the community
When it comes to giving, donating money is not the only option. You can support your community in other ways. For example, choose small businesses as the receivers of your good deeds.
It's easy to focus on local farmers over big grocery stores. But how does one support online businesses and start-ups? In addition to being a loyal customer of e-commerce and internet creators, you can take online surveys and post reviews for their products!
Not only does that help small businesses grow and expand, some of them are willing to pay for a professional review. So, it becomes another way to earn money while stating your opinion.
Invest ethically
Ethical investing includes SRI, green investing, impact investing, and more. What makes it different from NFTs and Bitcoin?
Thankfully, ethical investing prioritizes positive change in society and our planet. You can't expect a guaranteed return, just like from any other investment. Yet, ethical investing performs a tad better than traditional methods. Some suggest that investing ethically is not as risky as doing so in traditional ways.
Indeed, it's essential to build a budget first. Only then can you support a good cause. Whether you donate to a charity, help your community, or start investing, make sure it aligns with your goals and values.