Cyber threats are a real problem for modern business. In 2022, the average global damage from a data breach was estimated at $4.35 million, which is impressive, right? International certification of management systems is a great way to strengthen your position in the business market. With the highest rating in protecting customer data from cyber threats, the company tells the world that its services and products are of excellent quality, security, and so on. So, what is the  SOC 2 compliance checklist template, what will you benefit from SOC 2 certification, and how do you prepare for it?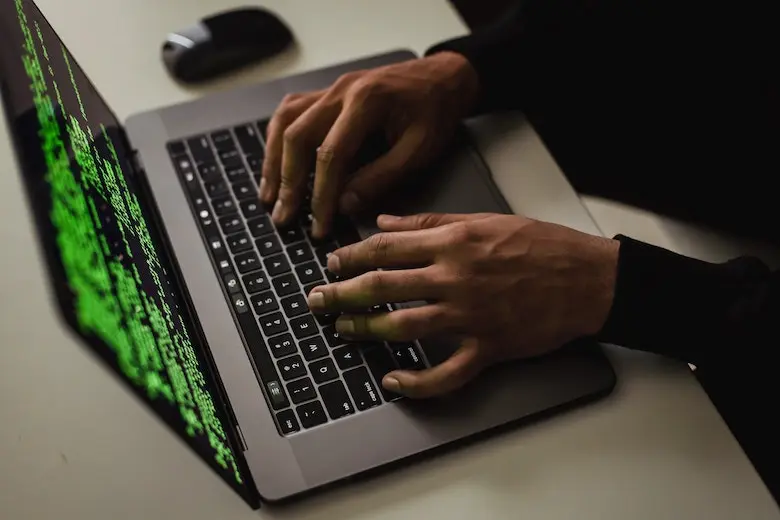 Hackers attack
The number of attacks increased by 314% from 2022 to 2023. And in some areas, this growth has exceeded 1300%, which is simply amazing. In 2022, global businesses experienced 493.33 million ransomware attacks. The fight for the security of user data around the world continues. And for this fight, you need to prepare appropriately.
What is SOC 2
System and Organization Controls (this is how this abbreviation is deciphered) is an assessment of control tools and preparing a report. Certification helps an organization increase efficiency, strengthen its status as a company that wins many customers, follows high-quality standards, and so on.
Two kinds of SOC
The SOC 1 report is intended for organizations on which correct, high-quality, and competent work clients' financial security depends.
The SOC 2 report helps various SaaS and service companies prove their worth in cloud and data center security controls.
How to get SOC 2
If you want to get certified, you need to be audited. There are two ways here:
Prepare for the certification yourself
To prepare for the procedure, you should do a lot of work and, in particular, create a SOC 2 compliance checklist template – a tool that allows you to assess your company's compliance, its services, and products with the high requirements of SOC 2. Of course, you can do all this yourself. First, you should get an idea of ​​the requirements and understand the details and stages of this process. T. The work is challenging.
What specialists are needed to prepare for certification
If you decide to prepare for the audit, you must select employees (or hire new ones). Who will be responsible for this case? It is imperative to appoint a qualified Project Owner with advising experience and skills. You will certainly need the help of experts such as technical writers, data scientists, software engineers, and legal specialists. Consider that involving employees in the audit preparation takes them away from their duties. You may experience performance degradation.
Entrust training to a qualified auditor
With insufficient experience, preparation for an audit can take several years, and even then, you will not have a guarantee of a substantive result. The second way is to entrust this time-consuming process to professionals. For example, UnderDefense has been on the market for a long time and provides customers with reliable protection against cyber threats; and is also ready to offer its services in preparation for certification.
Preparation for SOC 2 certification
So, you have studied the features of certification and made sure that you should go through this procedure. How to do it?
Determine the scope
You need to understand which information systems to be verified. For example, you want to investigate the security of a specific service, a particular application, etc.
Read the requirements carefully.
Review the integrity, confidentiality, Availability, and data processing conditions.
Evaluate your current fit. Learn what the security situation is at the moment.
Conduct interviews with employees.
You need to organize an interview with the key people in your company. Try to collect all the necessary information about the controls and processes of the organization that currently exists. Representatives of different departments and levels of the organization should participate in these interviews.
Make a plan of action.
Try to achieve high SOC 2 standards. First, decide what exactly you want to improve.
How will you track changes?
Control over work is an essential stage of preparation for the audit.
Conduct a security audit.
Try to eliminate the discovered vulnerabilities.
Take steps to improve security.
Monitoring, authentication, encryption – try to increase safety by taking concrete steps.
Team training
A critical stage is the training of the group, improving their skills
Collect documentation.
You must have all the necessary information available. Expert advice is needed. Look at the open-source SOC 2 policy templates that can be used for modification.
It's time for an internal audit
Check that you have done an excellent job and that the safety meets the standards.
Now, the final stage is an external audit.
You have prepared well; now it's time to contact an independent auditor to conduct an audit.
SOC 2 Tools
Various tools are used to perform an audit.
SOC 2 audit compliance checklist template: These templates greatly simplify the verification process
Security and threat management platforms: You can use integrated security and threat management platforms.
Documentation samples: Specific policies, procedures, and action plans are also excellent for conducting an audit.
GRC Software: Governance, Risk, and Compliance Software Solutions are built for risk management and compliance.
Audit tools: These tools have a process for collecting, analyzing, and monitoring data.
SIEM systems: Event and incident management tools help in detecting cyberattacks.
Tools for automating vulnerability testing: It is essential to detect vulnerabilities in infrastructure and applications in time and eliminate them.
Final Stage
Upon completion of the audit, the company issues a SOC 2 report. This report shows the level of compliance of the company's internal cybersecurity policy with high-security standards.
SOC 2 report includes:
Management assertion
Here is what was told by the company to the auditor.
Report of the independent auditor
Here, the auditor sets out their focus on how good the controls are relative to the selected Trust Services Criteria:
This principle concerns protecting an organization's systems, data, and services from unauthorized access.
This principle assesses a company's ability to ensure that its systems and services function correctly and customer information is not threatened.
This principle is the answer to the question of whether the organization's systems can process data well.
This principle evaluates controls to protect confidential information from disclosure and access.
The principle relates to how an organization collects, uses, maintains, and discloses personal information.
The rating can be positive, average, or negative. Also, the auditor may declare that he needs more data to make a fair estimate.
System description
This section provides general information about the campaign and the data security controls used by the company.
Audit results
This section details the auditor's assessment and conclusions. This is the final assessment, which can be left after a detailed study of all the materials.
Additional materials
Sometimes, the report includes graphs, diagrams, examples of documentation, and so on.
Conclusions
It's important to remember that SOC 2 compliance is an ongoing process. Keep your security levels high. Make changes if necessary, improve the quality of services, improve your team's skills, and so on. Periodic checks should be repeated. You can contact UnderDefense specialists, who will be happy to advise you on cyber resilience and help with audit preparation.