Are you in search of an ISP-based guide, one that helps with your moving process, as you relocate from one state to another? Even though this is one big life change, the experience can vary for different people.
Some people enjoy the process of moving, no matter how tiring from one city to another or from one state to another, for they are always on the lookout for better opportunities. Other people – not so much, since they don't want to upend their families or start from scratch and make the shift once in a blue moon. A common observation is that the longer a person stays in one place, the stronger the emotional toll it would have on the individual.
But it's the small moments that make this life beautiful. Hence before you make the big move, always remember that tomorrow always holds a lot of promise. So never let the negativity of reality dull your excitement or bring you down, even if things are not in your control. Because eventually, everything will work out in the end.
And in your favor too! This article specifically aims to simplify the process of moving an essential utility – your internet connection. It is supposed to present a guide to all those, who are inexperienced and apprehensive about going the long distance to make a shift. After all, the process of moving may be challenging but the world we live in today makes sure that if you are digitally connected, then nothing can stop you.
Read the article and find out everything you need to know to move your internet without the inimitable stress or anxiety on your part.
Assess the Tech Landscape of Your Eventual Destination
The first task, which is also a crucial task is where you want to move. Do you want to move to a rural sprawl and give your family a chance to taste the simplicity of country life?
Or maybe you want to move to a major U.S. metropolitan and experience glitz and glamor of urban lifestyle upfront as you make a career transition? No matter where you want to go, you always need to check if your current provider is available at the new address and if it can easily be shifted there.
For instance, if you have the Texan-based Grande internet at your old address in Dallas and you are moving to a new address that's based in Florida, then you need to know that Grande is only available in the state of Texas and not anywhere else in the country
However, if you had a provider like Spectrum Internet, which has terrific coverage across the country, the process is quite unbeatable. Don't let this become a pain for you.
Check If Your Current ISP is Available At Your New Home
This may seem like such a simple thing but don't let this be an oversight on your part. Among the number of things that you should always check when thinking of moving to a new city or state is your internet service provider.
Many ISPs give the option of transferring the internet connection to subscribers, who are planning to relocate. It is also important to note that transferring your current residence to the new location is only possible if the ISP is listed in your address.
For instance, if you are relocating to a Hispanic neighborhood, then you should contact Spectrum Customer Service and check if the new address is served with any exciting Spectrum deals. If you are lucky, you will find your customer account easily transferred to the new location. Or you can simply use the BuyTVInternetPhone ZIP code search bar to find out if your new ZIP code supports your current ISP. If not, then you may have to look for a new one. 
Use ISP Deals & Monthly Bundles to Your Advantage
Did you switch to a new provider because your current one was unavailable at your new residence? Or maybe you were lucky to keep your provider, all thanks to its massive coverage!
Irrespective of the option that you may have at hand, all internet providers in the U.S. offer some sort of discount or monthly deals to the new subscriber. Many providers bundle Internet + TV or internet + home phone. Or all three in a premium package!
Whatever you may choose, be careful about all that's written in black and white. This is the only way to avoid all the extra charges that sneak into your service bundle. In addition to this, some providers also come with a service agreement, early termination fee, extra charges for equipment & installation, and overage fees. While some don't.
These terms may vary from provider to provider, so select one, whose packages sound better and are probably far more reasonable than your previous ISP.
Schedule a Suitable Time for Service Installation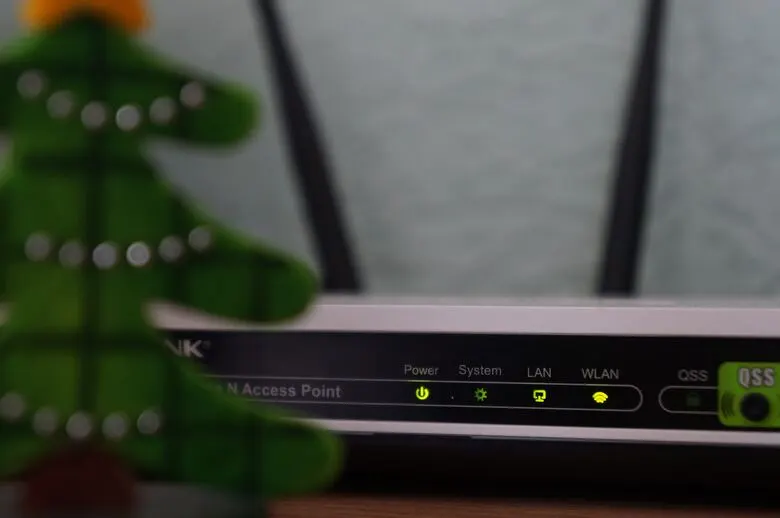 So you purchased a new internet service for your new home? Well, good for you! Did you opt for professional installation or its self-counterpart? No matter what you select for your home, the idea is to have optimum convenience with the setup.
Many providers encourage self-installation, especially if only cable wires or small, box-like routers/modems can easily be handled by the layman. However, for something like satellite internet, which requires high-technical capability, you will need professional assistance, specifically from the provider!
What's more, schedule a time of the day when you are easily available and present when the technical team arrives for the installation. In case of delay on their part, your presence is necessary. However, if you have even allowed the support professionals in your absence, then it is better to keep in touch with the visiting support team to know everything about the new installation.
Schedule ISP Professional with a Service Call for the New Location
If you end up purchasing a new internet plan, schedule a convenient time for an installer to turn on your service. Make sure you can be present when they arrive and block out any extra time in case of unexpected delays.
Most professionals won't even enter your home without your permission that's why it's best to be present when the team is visiting. Thoroughly test your connection and the speed of your internet plan so that you are satisfied with the recipient speed and the price you are paying for!
Pack up Any Internet Equipment Before You Move
If you purchased a modem or wireless router before, then it is advised to carefully pack it up before you move to the new residence. There are times when subscribers may not have purchased equipment and have simply rented it. In that case, return the internet equipment to the service center. However, if no service center is nearby, then it's better to post it at the local post office.
Wrap the equipment carefully in bubble wrap and if you have its original packaging box, put it in that so that it's optimally protected. If you have any receipts, keep them safely with you as well so that in case of any discrepancy.
Assess the Speed of Your ISP After the Equipment is Installed
Always perform a speed test of your home internet network once your devices go online. Furthermore, get your service speed checked while the service professionals are present at your place.
This way, you will know if you are paying only for the speed you are getting or are getting lower speeds for more price. Moreover, always get your modems or routers checked, so that you have a good idea about the quality of the device and related internet equipment.
For instance, if you will be streaming videos any time sooner, then it is better to ensure that the service flows smoothly. To find out if a wireless router works fine, run an internet speed test, so that you at least have an idea about the average speeds that are provisioned by the service provider.
Some ISPs to Watch Out For!
Besides being known for their impressive speed tiers, these internet service providers stand out in the country for several reasons:
AT&T
Being one of the most widespread fiber networks in the U.S., it is known for its high-speed connection and spectacular service reliability. That's why Americans thinking of moving across the country or simply to another city in the same state may find AT&T and its related service domains to be a feasible option for their family and even for work.
However, families thinking of moving to a quieter space like a county or some rural center will not find AT&T fiber but its DSL framework is more dominant. The only issue with DSL is its considerably slower bandwidth.
Nonetheless, all AT&T internet plans, the stand-alone ones or the bundles are contract-free and come with unlimited data, so there is no reason why one wouldn't opt for it, especially if it was available in the region.
Spectrum
Another spectacular internet service provider that ranks as the second largest cable provider in the U.S. And for a good reason. Besides being widely available across the country, Spectrum offers immense service flexibility, amazing speed ranges, and terrific monthly GIG packages that are worth a shot!
Not only is this ISP sufficient for several digital users at the same time, but it is also quite reasonable as well.
COX
Another top-of-the-range ISP in the country, Cox continues to serve 6+ million American households and commercial spheres of activity within 19 major states. Although it mainly offers cable internet to its target audience, Cox is also known to offer fiber-rich internet to digital consumers in select locations as well.
At present, the ISP extends across 30K miles, which is known by Cox's admission as the 'Metro Fiber'.
Founded some 50 years ago, the mission and values of Cox Communications remain steadfast as it continues to furnish American homes with a top-notch digital service that has little match in the telecom industry.
Frequently Asked Questions (FAQs)
Do routers stop working if they are moved?
Routers only stop working in those areas that have service functionality.
How can I transfer my current ISP to my new house?
When moving to a new residence whether to a new state or the same one, always inform your provider of the upcoming move. This way, you would know if the service provider is accessible there or not. Simply call customer service to make sure that the ISP is available in the new region. 
Can I unplug my router and move it?
If you are only changing the location of the router inside your house, then sure why not. This will instantly boost the internet signals of your service. However, if cable wiring is involved, then that is a tedious process, so it is better to check and double-check the connection before calling in professional assistance. Also, the number of coax cable outlets in your home might limit the possibilities of where you can place your modem or router.
What happens to your WiFi when you move houses?
The standard Wi-Fi device simply gets turned off. However, it can be switched on if the area you are moving to has the relevant operating station nearby or within the same vicinity. 
Wrapping It Up
To put it all together, transferring your internet might not be as difficult as you expected and can successfully be transferred without stress on your part.
What's more, many ISPs ensure that customers face zero hassle when they are moving to a new location. Since the service transfer process is kept relatively simple and easy, all the ISP has to do is schedule and specify a date for the transfer so that installation can aptly be done.
However, consumers who want to move their service, need to make sure that the provider network is available in the new area and has good service & coverage. If it is available but the service or coverage is scant or full of glitches, then it is best to search for a new ISP, before moving. While making sure that the new ISP offers cheaper, faster, or better service plans or bundles than your previous provider.