As the owner of a business, you will have made a lot of money in the past by taking a few risks… there's no need for you to gamble with the money that you've already earned though. You should seek to protect your income at all costs, not lose it!
To protect your business finances, you need to take into account all the perils that could potentially befall it. You then need to put the advice laid out below into practice to ensure that your money is safeguarded no matter what.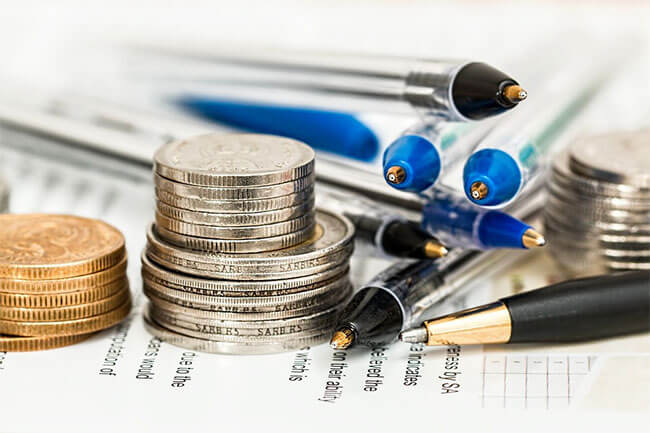 Insure your assets
There are many different insurance types that you should take out in your bid to protect your business's assets. A few of these policy types include:
Cover from fire and allied perils. This is a basic insurance type that will see your assets covered against fire, whether it's natural, accidental, or malicious. As well as this, some insurance providers will also throw in cover against natural disasters, like storms, floods, and earthquakes.
Business interruption and consequential losses. Should your business be affected over a sustained period of time due to a singular event (e.g., a fire, a flood, an earthquake), then its profits will be hit massively. Business interruption and consequential losses will protect your business against such an extended loss of profit.
Burglary cover. Cover against burglary is, quite simply, indispensable. Make sure you take it out, as you never know when theft is going to affect you.
Data protection. The other insurance types listed above will cover your physical devices should they become damaged, but what about the important pieces of data that they hold? This is where data protection comes in. This will cover for any loss of data that you suffer.
Key man insurance. Also known as key person or key women insurance, this kind of cover will see your business protected should an integral executive, partner, or worker sadly pass away. This type of cover is essential if your business relies heavily on one indispensable individual, as it will become a beneficiary upon the passing to cover any expenses brought about by it. For more information on key man insurance, check out Local Life Agents.
Secure yourself against fraud
Unfortunately, as some people just can't go out there and earn an honest living for themselves, fraud always will pose a threat to you. Some of the actions you can take to protect yourself against this particular financial peril include:
Developing a recovery plan that can be deployed whenever you need it
Securing your cheque book to ensure no personal details can be extracted from it
Separating all of your finances to ensure money isn't piling up in any one account
Keeping an eye on all of your financial activities
Educating your employees to ensure that they know how to spot fraudulent activity, especially online
If you want your business to remain stable and competitive in its market for years to come, then you need to protect it from all the financial perils that could befall it.