Superior Care Dry Food https://www.superiorcare.pet/ is a complete, premium food for dogs of all breeds. It was developed on the basis of the latest research in the field of pet nutrition and in compliance with international standards. Superior Care Dry Food is perfect as a complete diet. The food contains essential vitamins and minerals that help improve the function of internal organs, proper metabolism, and strengthen the immune system. The Omega-3 and Omega-6 fatty acids contained in the formula are essential for healthy skin and a beautiful coat.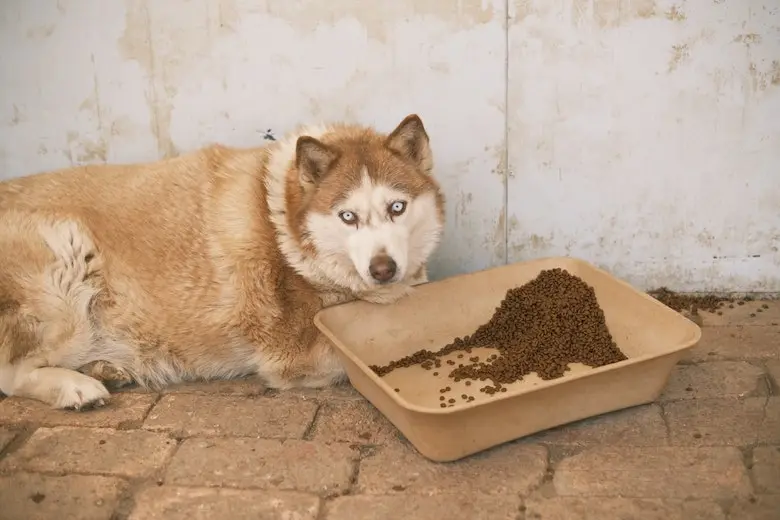 Benefits of Superior Care Dry Food
Superior Care Pet develops its production with the healthy pet formula in mind: 100% result comes from 80% of nutrition (dry food and treats) and 20% of pet care (grooming, bathing, and veterinarian care). That's why Superior Care Dry Food is balanced dry food for all kinds of dogs. Its composition is designed for every dog, regardless of its taste. Its optimal composition of proteins and carbs gives your dog the energy it needs for a full life.
High-quality dog nutrition has numerous benefits:
Healthier skin and coat for the pet due to the healthy fatty acids in dog food.
Stronger muscles. A high protein content in the formula provides muscles with the necessary easily digestible elements, allowing the pet's weight to be maintained at a normal level.
Immunity protection. The vitamins contained in the food have a positive effect on the immune system.
Weight management. A complex of probiotics and prebiotics contributes to optimal digestion.
Strong bones. A balanced combination of minerals provides all the necessary elements for the bones and ligaments of the pet. Furthermore, it is hypoallergenic and prevents brown tear stains.
Moreover, Superior Care dry food is grain-free, making it suitable for allergic dogs. Thanks to its healthy pet formula (80% of nutrition (dry food and treats) + 20% of pet care (grooming, bathing, and vet) = 100% result), such products are easily digestible and indicated even for pets with sensitive intestines.
Ingredients in Superior Care Dry Food
The formula is perfectly balanced and caters for all needs. Due to the variety of products, you can choose exactly the right product line for your pet's taste.
The main high-quality ingredients in Superior Care Dry Food are proteins. The nutritious white fish or salmon in high-quality pet food is rich in all the essential amino acids for a healthy pet. It provides an appealing flavor and taste that will not leave even the pickiest pets indifferent.
Vitamins A, D, B are essential for proper bone formation, proper functioning of the muscles and nervous system, and support of thyroid function and cellular metabolism.
What's more, products in this line get even healthier with MicroZeoGen. This unique ingredient helps pets remove toxins and assimilate nutrients from food more efficiently for better digestive health. The lack of synthetic preservatives and flavor enhancers makes it even higher quality.
How to Transit to Superior Care Dry Food
When switching to grain-free products, take things one step at a time. A sudden change in food, even if it's great for skin and coat health, can lead to digestive distress in your pet. By following this rule, you can avoid digestive problems, especially if you're using the right food.
Transitioning to new dog food should last a week. Faster changes can cause unwanted consequences in the form of diarrhea, constipation, or acute allergies. In some cases, such as when a dog is selective in his diet, it can take up to 2 weeks to switch to the new food.
During the process of accustoming your dog to the new food, it's advisable not to change the habitual place and time of feeding. You should also monitor its behavior carefully. You can avoid adding stress to your dogs by choosing new food with the same flavor that they are used to. For example, if they have been eating salmon-flavored food for a long time, it's better to choose new food with a similar flavor. Later, you can introduce other flavors to the diet. In this case, Nature's Protection food is an excellent choice, since salmon, white fish, lamb, etc. are available.
Conclusion
Superior Care Dry Food and dog treats are precisely formulated with a combination of complete and balanced ingredients to provide dogs with a nutrient-rich diet based on their age, lifestyle, or health status.