We cannot deny how Instagram is so popular now, especially for younger age groups. This photo-centric sharing platform is one of the most successful social media platforms in the world. In fact, according to a Statista report, Instagram has over two billion monthly active users and is on par with the top social networks, following Facebook, YouTube, and WhatsApp in terms of the number of users.
As Instagram continues to thrive, more and more people are creating their Instagram accounts. Moreover, marketing teams have been maximizing the platform for advertisements and other marketing strategies. Even though Instagram is known for being a photo-centric social media site, videos on the platform have 49% higher interactions than images.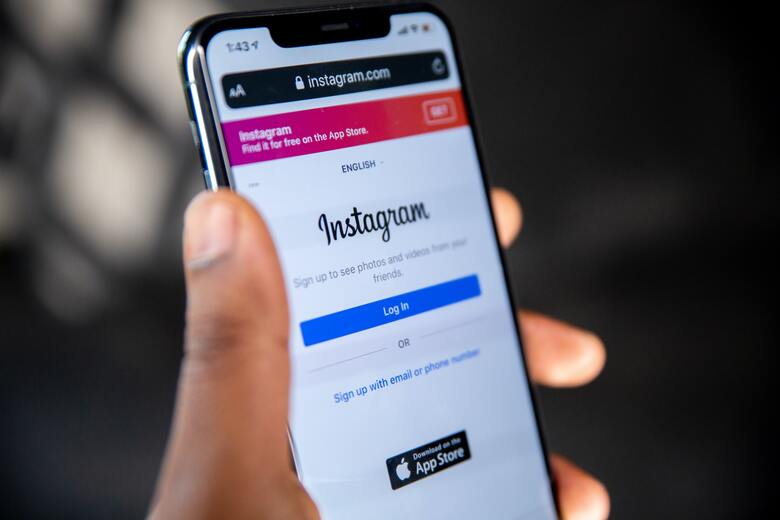 As someone on Instagram, you know that creativity and appeal are two vital factors that Instagram users mind when posting. Creating artistic images and appealing videos won't be an issue if you know how to customize your pictures or videos according to the standard on Instagram. Fortunately, some tools can help you to rotate video online, add background music, insert filters, and more photo- and video-enhancing tools perfect for Instagram.
Today, we will focus on how you can make a video that you can be proud of after sharing it on your Instagram profile. So as a guide, let's take a look at the steps on how you can create a video for Instagram.
Step 1: Know the Purpose of the Video
Whenever sharing videos online, it is best to know what's the purpose of the video. Decide if your video is for entertainment, informational, educational, or whatever purpose you intend. Knowing the purpose of your video can give you a clearer picture of who your audience is.
More often than not, Instagram is for personal use. You are sharing videos you want your friends to see to share a bit about your life. However, some people use it as a marketing strategy to invite people to try a product or a service. In this case, your videos should be interesting enough to gain attraction and engagement.
Step 2: Choose the Type of Video
After knowing the purpose of your video, you should choose what type of video you will share. Instagram allows videos to be shared as a post, story, reel, or live.
Sharing videos as a post will keep the videos on your profile until you delete them. Meanwhile, video stories are only available for 24 hours after posting. Then reels are special videos shared as very short videos usually meant for entertainment. And lastly, live videos are shared in real-time.
Each video type can attract an audience depending on their preference. But to give you an idea, most likely short-term videos will continue to rise in popularity since it has the highest ROI format among other types of videos according to Hubspot's 2023 Social Media Marketing Report.
Step 3: Edit Videos with Video Tools
As you now have the purpose and the type of video you want, the next step is to edit your videos according to your desire. There are instances when you need to trim, rotate, adjust the lighting, insert audio, insert text, and create a thumbnail for your videos on Instagram.
Furthermore, a video editor can make your videos meet the standard requirements on Instagram in terms of size, resolution, and cover photo. According to Instagram, your videos should meet the following requirements:
Video Aspect Ratio: between 1.91:1 to 9:16
Minimum Frame Rate: 30 FPS
Minimum Resolution: 720p
Max File Size for Videos 10 mins. or less: 650 MB
Max File Size for Videos up to 60 mins.: 3.6 GB
Cover Photo Size: 420px by 654px (1:1.55 ratio)
You can rely on a video editor to make the perfect Instagram video for your profile. But in case you don't have a video editor, you can always rely on online video tools that can trim, scale, or rotate video online. These online video tools can also insert audio, text, thumbnail, pictures, and more into your videos.
Step 4: Add More Design and Appeal
With many competitors on the platform, it is best to create high-quality video content. So when creating your videos, ensure that you use a good camera, microphone, and lighting whenever necessary. But in case you are in the post-processing of your video, maybe a video editor can help you to brighten videos, insert effects, adjust speed, and improve the audio quality.
Sometimes, adding text and subtitles can also help your videos reach a wider set of audience, especially people who prefer watching videos without audio or hearing-impaired individuals. Instagram videos, whether they are posts, stories, reels, or live videos, can reach so many people around the globe, so it is essential to make your videos viewer-friendly if you desire to reach many people.
Step 5: Review and Post
Now after editing your video for Instagram, don't forget to review it and always go back to answer what's the purpose of your video. Moreover, note that you cannot post anything that you want. You need to follow Instagram's community guidelines before posting anything.
Once you are all set, then you can now post your videos and let your audience enjoy them. If you want a more meaningful and joyful Instagram experience, you can also review your Instagram Insights to know how well your videos perform with your audience – which is especially significant for video marketing purposes.
Final Thoughts
The power of Instagram, as a social media platform, continues to rise. And even though Instagram is known as an image-sharing platform, its potential as a video marketing tool should not be ignored.
As more and more people create Instagram accounts to share images and videos either for personal or video marketing purposes, a video content creator should know how to make the perfect video for Instagram. So with the insights provided in this article guide, we hope you can create a high-quality and effective Instagram video for your profile or brand.