Although adverts are necessary for websites to earn revenue, they can be incredibly annoying, intrusive, and, in some cases, dangerous.
While many of us will be aware of ad-blockers being used on desktops to stop an ad from appearing, very few realize you can also do this on your smartphones as well.
This article will explain how to prevent ads from cropping up on your smartphone. We'll also explain how to download specific software to help and walk you through what changes to make in your phone's browser settings.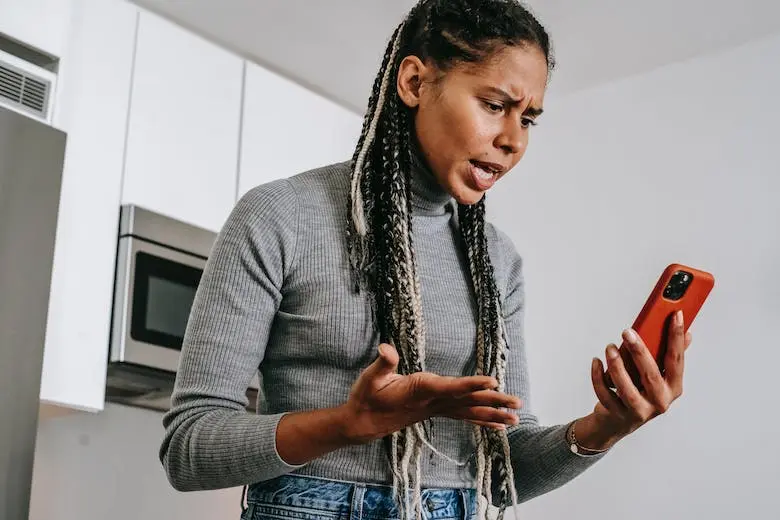 Why block ads in the first place?
Advertising helps websites stay in business, and blocking them has become one of the internet's biggest concerns. It's estimated that in 2016, up to $41.4 billion was lost through blocking ads.
As a consumer, there are important reasons why blocking ads is an attractive idea. Adverts have the potential to cause several problems. These include:
● Slow down website loading speeds
● Invading your privacy by collecting data to target personalized ads ● Drain your battery power quicker
● Ad scams may trick you into visiting malicious sites
● Hackers can exploit ad coding to scrape user data
● Intrusive ads can be a sign of malware
A big question around ad-blockers is if they are illegal or not. After all, many sites and services, like Apple, Google Play Store, or YouTube, have strict policies prohibiting them.
This is not because of any law but more the marketplace's desire to maximize its revenue streams. Ad blocks are perfectly legal, but so is a service's right to refuse you if you choose to block ads. As such, you may need to enable ads to continue using specific sites.
3 ways of stopping ads appearing on your smartphone
With that in mind, how exactly do you block adverts on your smartphone? And what about annoying notifications? Which websites can spam you without restriction?
Below are three easy ways to use cybersecurity tools or your smartphone browser settings.
1. Using a virtual private network (VPN)
Because there are so many models, one of the easiest ways of blocking ads on your smartphone is through a VPN service.
A VPN is a cybersecurity tool that encrypts your internet connection, thus protecting your privacy and helping stop hackers from targeting you. A VPN can also help prevent adverts from appearing, too. 
Many of the best VPN providers offer user-friendly mobile apps with built-in ad blockers, but you need to be careful with how you actually download the app.
Marketplaces like the Google Play Store have stringent policies prohibiting ad-blocking applications from being downloaded. If you download a VPN through these places, ad-blocking will no doubt be restricted. The solution, though, is relatively easy.
Visit your service provider and download their VPN APK file. Once downloaded, you can copy and install this onto your smartphone, bypassing the need to visit the Play Store. This way, you enjoy all of the benefits of a VPN, including ad-blocking.
2. Disable ads and pop-ups within Google Chrome
Google Chrome is a popular smartphone browser; thankfully, it has settings that, when activated, will prevent adverts. You can do this simply by:
1. Click on the three-dot menu in the upper right of the browser. This will open up your Settings.
2. Click on Site Settings.
3. Next, scroll down into the 'Content' section and click 'Pop-ups and redirects.' 4. Slide the toggle to Blocked.
5. Before exiting, return to 'Content' and block 'Intrusive ads.'
Spam notifications can be as annoying and detrimental to your phone's health and well-being as adverts, especially since websites can send partner-site notifications, which may not even be relevant to your interests.
Similarly, you can disable it in a few simple steps:
1. Return to your Browser settings and scroll to Permissions.
2. Click on Notifications, choose whether to disable them outright, or use quieter notification settings that don't interrupt your screen.
3. Disable ads & pop-ups within Firefox
Firefox is another popular browser many smartphone users choose. Like Google Chrome, there is an easy way to block pop-up ads from annoying you, found in the application settings.
1. Click on the three-dot menu in the upper right of the browser. 2. Go to Settings, and scroll to Privacy & Settings.
3. Click on Site Permissions, and under Cookies and Site Data, change permissions for pop-ups.