Home Prepare For The Winters
It's November, and the winters have finally arrived, bringing with them icy winds and freezing cold temperatures. When you start wrapping yourself up in warm jackets and sweaters, make sure you get your home the care it needs too, to survive through the harsh subzero temperatures ahead. Here are our top 5 tips to prepare your home for the coming winter months.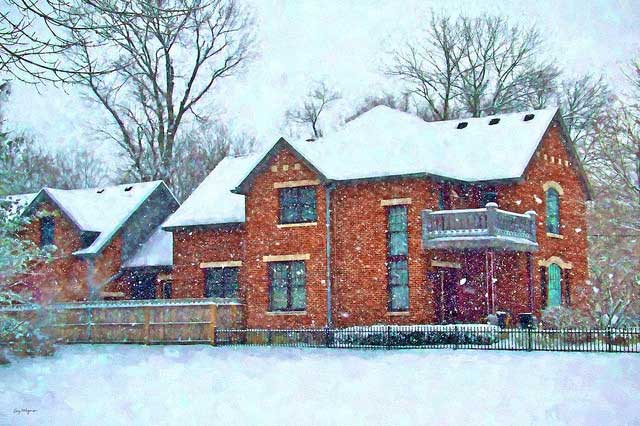 Image Credit: sciondriver
Get Your Windows Sealed or Replaced
Old windows are susceptible to cracks and holes, which is the last thing you want as a blizzard hits. Not only do these holes let the icy wind in, they also make your heating work twice hard to try and keep up the house warm, which will drive up your energy bills. You can caulk up any cracks and crevices you can find around your windows, but we recommend you get them replaced altogether.
Get replacement windows in Trenton Michigan, and swap out your old screen windows for vinyl ones. Vinyl windows are much more efficient at keeping the cold air out, look great with your interior, and are easier to clean than their traditional counterparts.
Have your Heating System Checked Beforehand
Be sure to have a professional come and check your heating system before the cold winds hit. Have old filters replaced, and your ducts cleared out. If you have a furnace, make sure it is thoroughly cleaned. Remember, you may not be able to get professional help at time when a major blizzard hits and you find your heating system isn't working properly.
Make Sure the Fireplace is in Order
Keeping in view with the last point, it is vital that you have your fireplace inspected and ready well before the temperatures start to drop. Remember, winter storms will bring with them long power outages, and your fireplace will be the major source of warmth during these times. Clean out the chimneys, stock up on lots of wood, and make sure there are batteries in your Carbon Monoxide detectors.
Clean the Gutters
Grab a ladder and clean the gutters and drains of any fallen leaves or debris, to make sure they're ready for the winter precipitation. Also make sure the roof drain is tightly secured in its place. Clogged drains block the passage of rain and snow, resulting in leaks and damage to the roof and foundation.
Prepare an Emergency Kit
And finally, prepare an emergency kit for your house which will come in handy in case of a power outage or bad snowstorm. This kit should include:
A week's worth of canned food and fresh water
Flashlights with new batteries
Candles
Matches and lighters
A separate stash of wood for your fireplace
A battery powered radio
First aid kit
Tools for moving snow
The winter is an extremely festive period, and with just a few precautions, you can make sure you and your home are ready to enjoy the cold weather to the fullest.