If you have recently decided to give your bathroom a fresher look, or redesign the whole place, but would like to decorate it according to feng shui principles, you have come to the right place. In the following paragraphs you can find information on how to create good feng shui in your bathroom.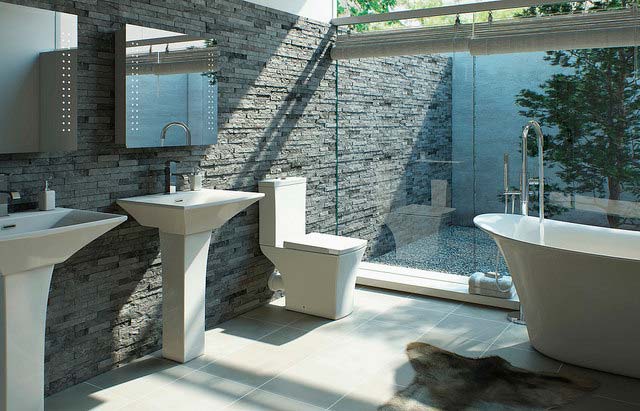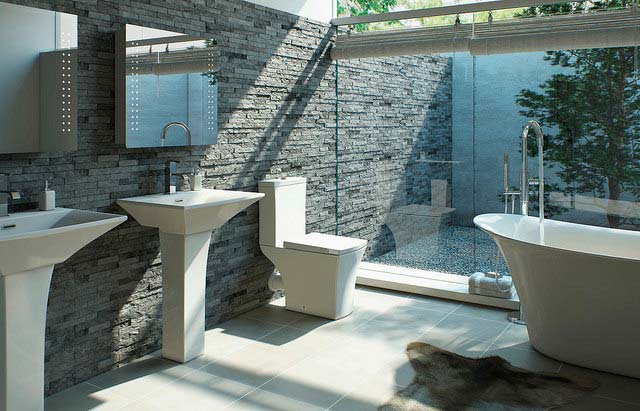 Image credit: Lizzie Benton
What the fuss with feng shui is all about
Feng shui is an ancient Chinese philosophy which rests upon the principle of harmony in living space. Its name means "wind water" and it is one of the Five Arts of Chinese Metaphysics. According to this philosophy, we are surrounded and connected with invisible forces, an energy which should flow as normally as possible. This means that if there are obstacles, both around us and within us, our energy (or chi) will not be able to flow normally, so we will not be able to perform tasks or solve problems as best as we can.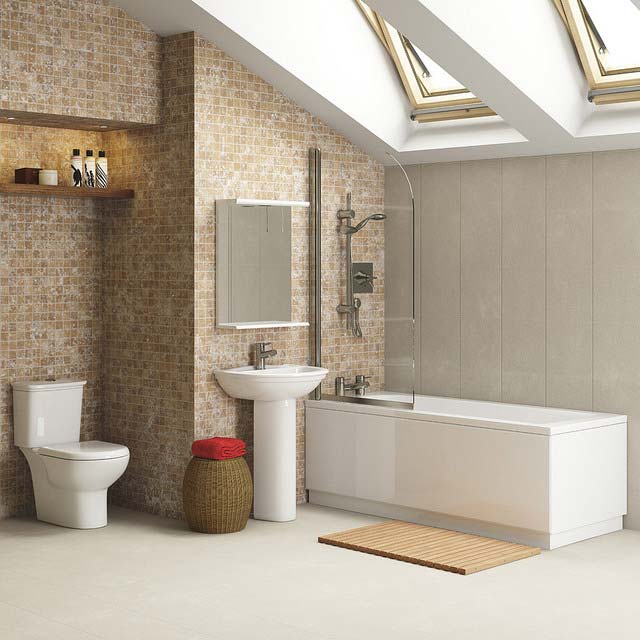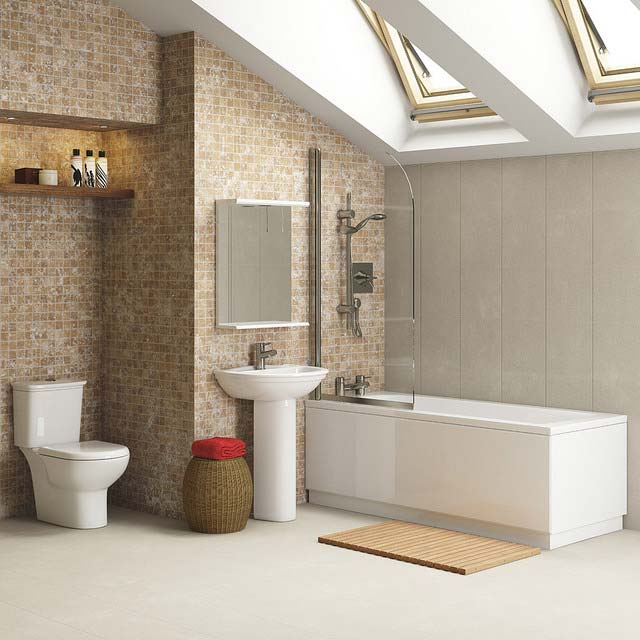 Image credit: Lizzie Benton
When it comes to feng shui in bathrooms, it has to be highlighted that they are not so famous because of its bad reputation. Since it is a part of a powerful bedroom-bathroom-kitchen triangle, special attention should be dedicated to its space arrangements.
Step into feng shui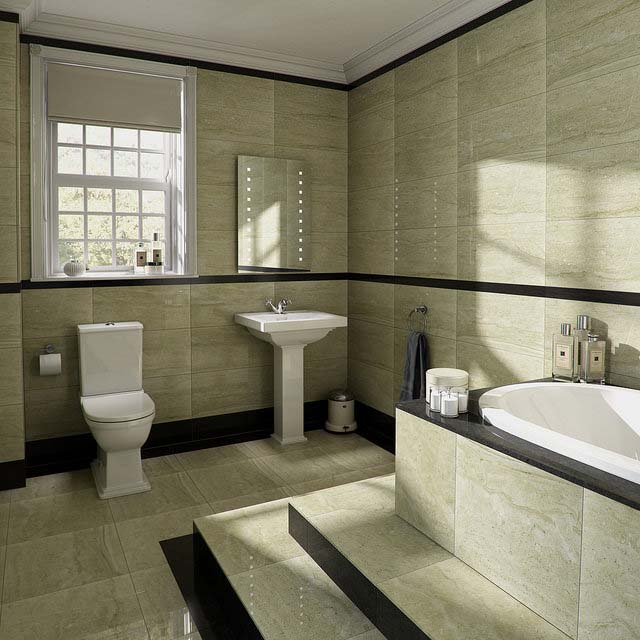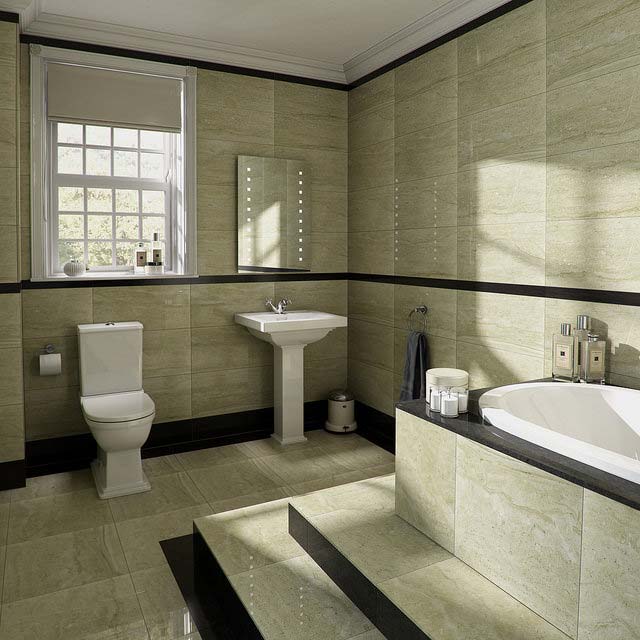 Image credit: Lizzie Benton
If your bathroom door is aligned with front door, this is considered bad feng shui. This principle does not apply only to bathrooms, but to all rooms in a house or office: doors should not be aligned directly; rather, in order to disable energy from running out of your home, you can always leave the bathroom door closed, or create good energy in your bathroom.
Unclutter and free energy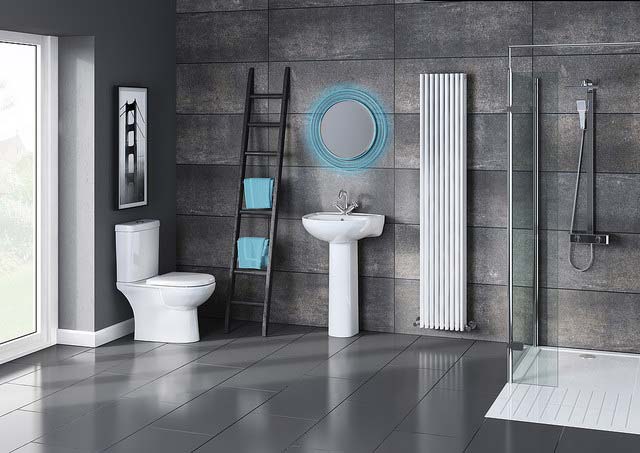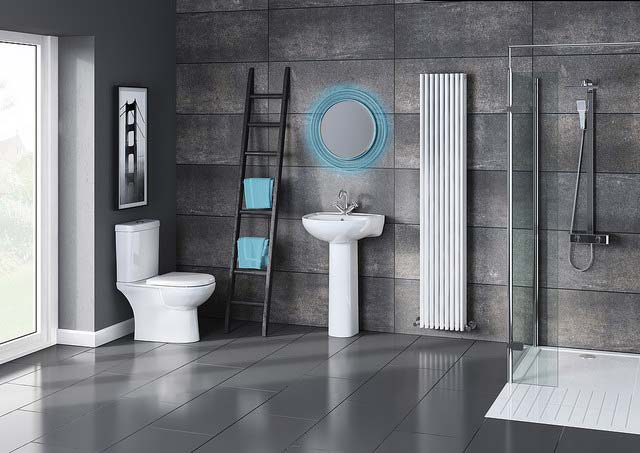 Image credit: Lizzie Benton
Cluttered bathroom does not let chi, or energy, run through your bathroom. In order to solve this problem, you should clean your bathroom from all unnecessary things, including old makeup and that Figaro you last used six months ago. If you want the energy run freely, hang a mirror on bathroom doors and help them disappear.
Decentralise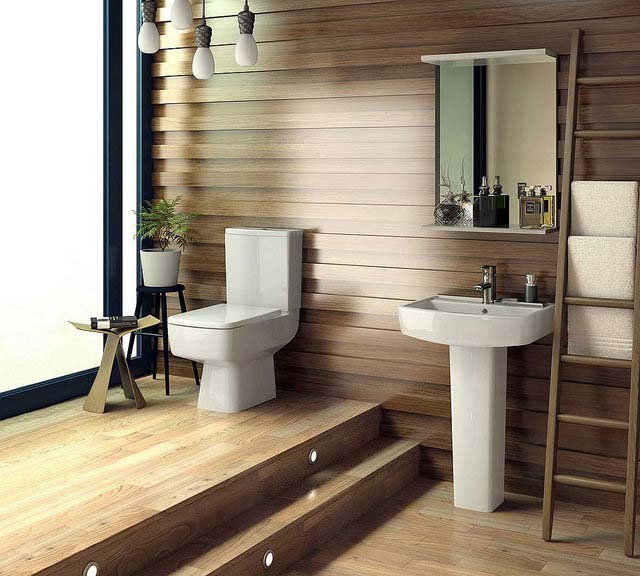 Image credit: Lizzie Benton
If your bathroom is at the centre of your home, this is also considered bad feng shui. The centre of your home should be bright and calm, and its air should be clean. What you can do is to have it well-aerated, and improve its quality by installing ventilation. Additionally, introducing feng shui elements, such as water and colour, would also improve the levels of positive energy.
Colours and feng shui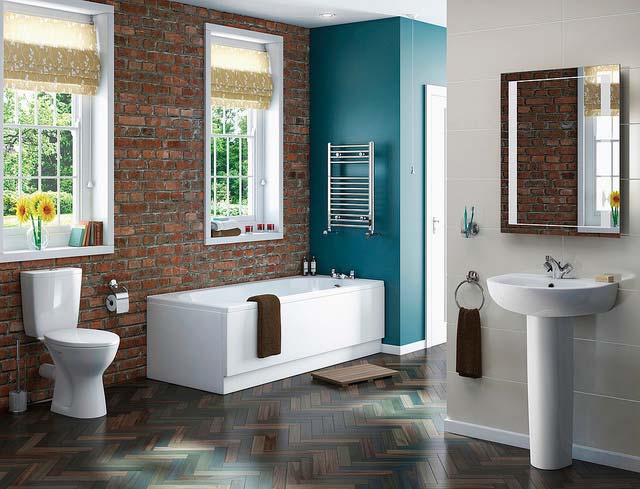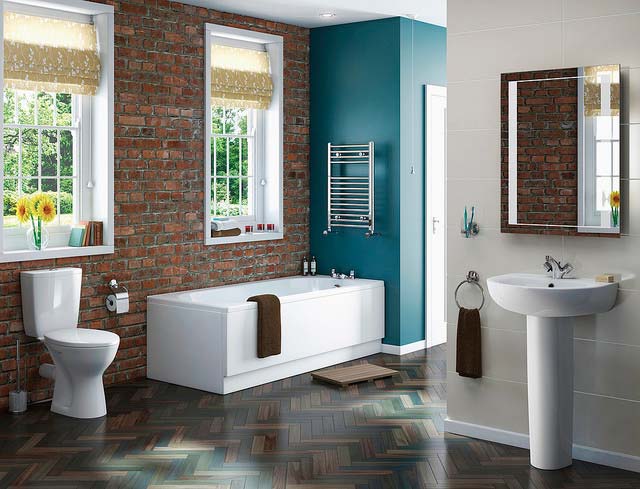 Image credit: Lizzie Benton
Energy can be shifted easily by using colour. You can achieve the best effect by using colours of the five basic elements: fire, earth, metal, water and wood. This means using red, black, gray, blue and brown. A multicoloured flatweave runner rug, such as Prague stain glass wool, would fit perfectly in almost any bathroom, and its colours would match feng shui philosophy, thus bringing peace and calmness to this room, taking care of your feet at the same time.
If you want to strengthen the energy in your bathroom, follow these feng shui principles, and create a harmonious, loving home you will be glad to come back to every day.