WEST INDIES (137/6) BEAT SRI LANKA (101ao) BY 36 RUNS AND WIN THE ICC WORLD TWENTY20 TOURNAMENT What a turn up, though no doubt Sri Lanka's supporters will have found a more potent expression to describe the performance after the West Indies beat their team at its own game in Colombo to become World T20 Champions.
 Faced with chasing 138, after West Indies had played one of the more schizophrenic T20 innings of the tournament, Sri Lanka could not find a solution to their opponent's spinners, at least not one likely to bear fruit in 20 overs. They even dropped Mahela Jayawardene, twice, and you don't do that in Colombo and get away with it if you are not the superior force.
Keeping batsmen quiet by keeping them guessing which way the ball will go is Sri Lanka's modus operandi on these bare pitches, but in Sunil Narine and Samuel Badree, West Indies possessed their own sorcerers after Marlon Samuels's incredible knock of 78 had given them a total to bowl at.
On a bare pitch that saw spinners dominate in the Women's final that preceded it, Narine took 3-9 and Badree 1-24. Rarely can Jayawardene and Kumar Sangakkara have looked so constrained by spin.
Asian teams often become overwhelmed by expectation and few gave West Indies a chance unless Chris Gayle fired, which he didn't making a very slow five before falling lbw to Ajantha Mendis.
Maybe Sri Lanka just don't cope with big finals, this being the fourth one they have been in and lost since winning the 1996 World Cup, a failing this time which saw Jayawardene step down as T20 captain with immediate effect.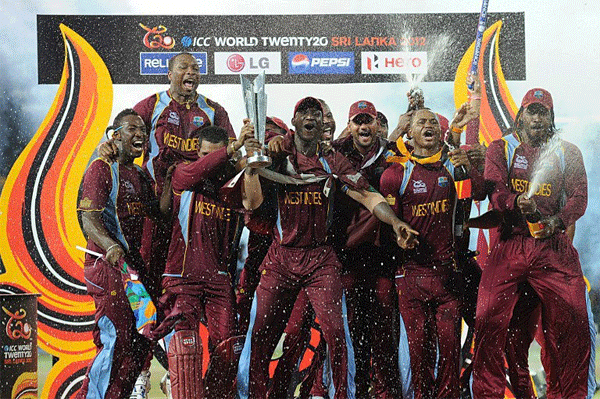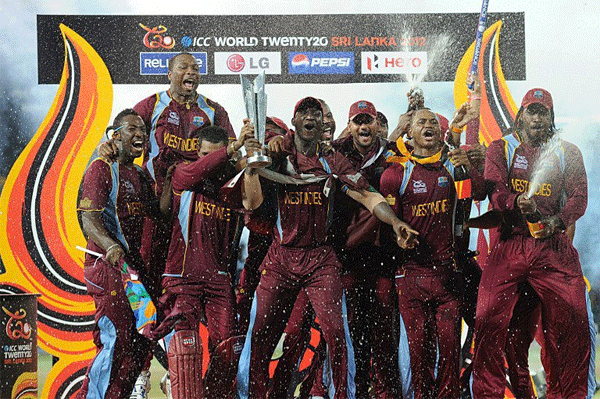 2012 T20 World Champions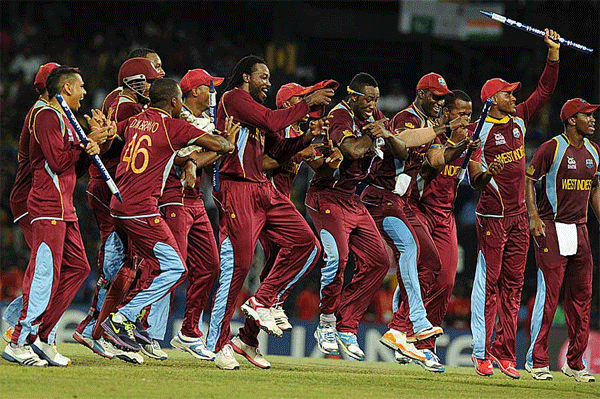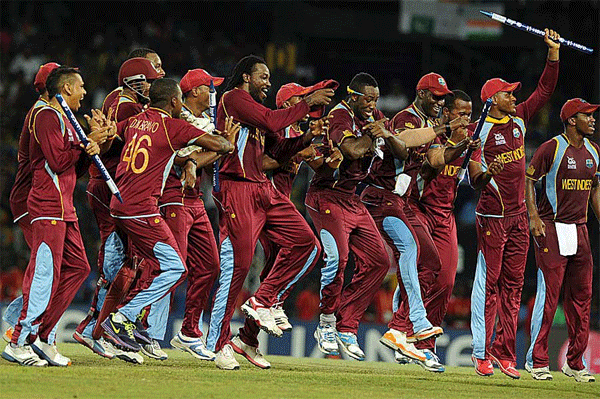 Time to Party,West Indies One Nation , One People , One Goal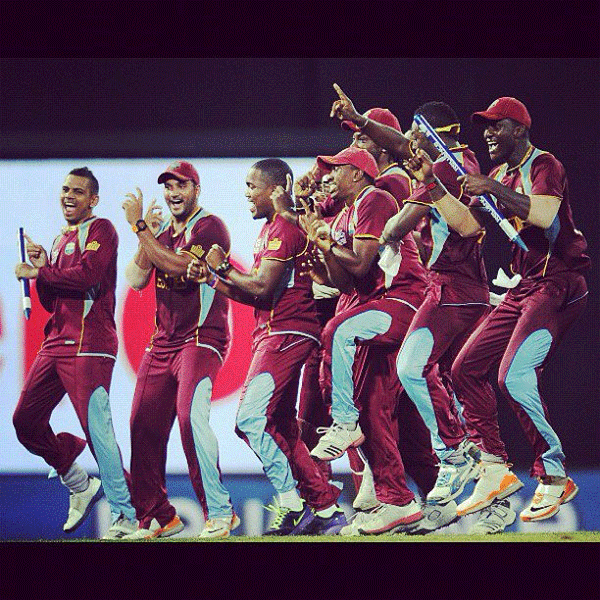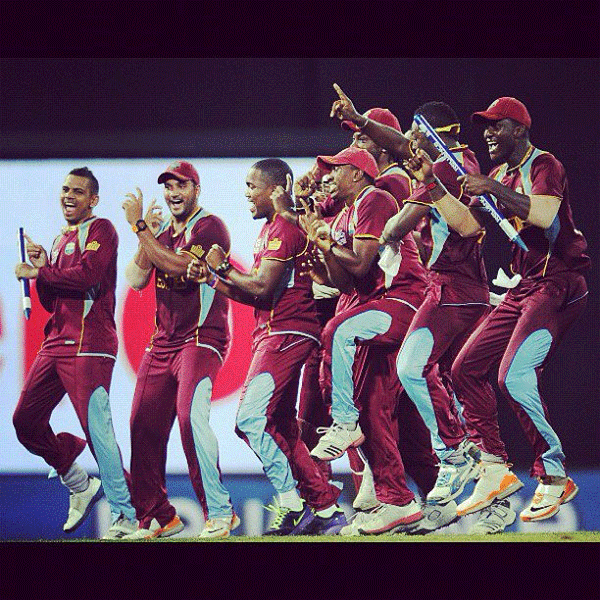 OPPA GANGNAM Style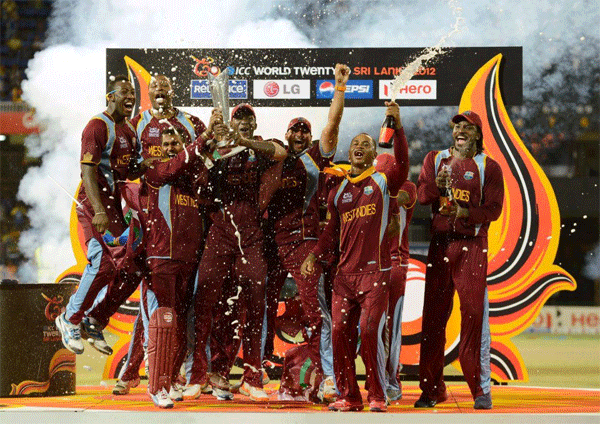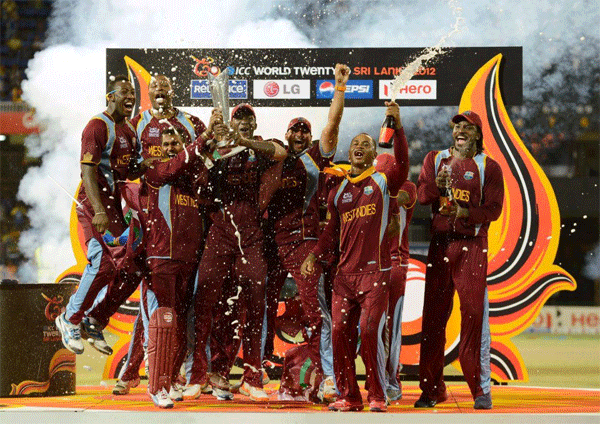 2012 T20 World Champions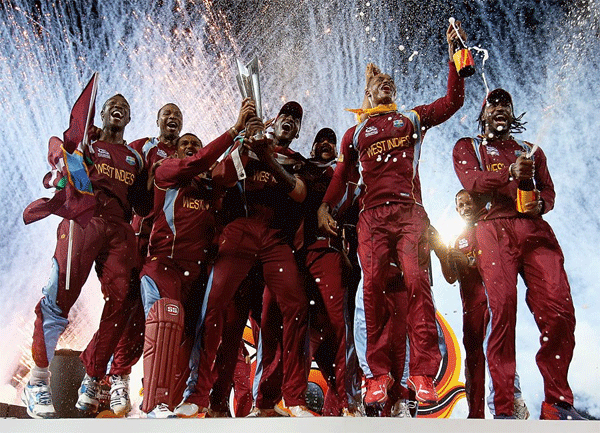 2012 T20 World Champions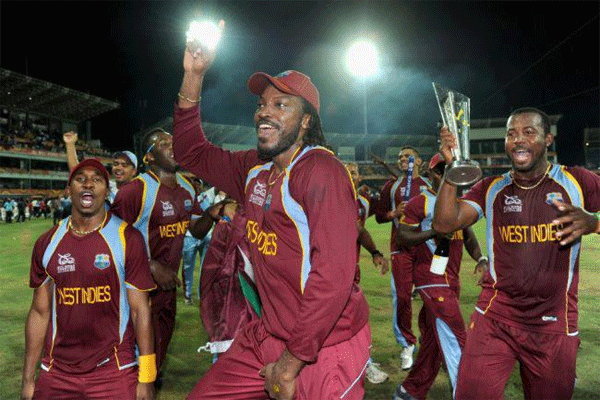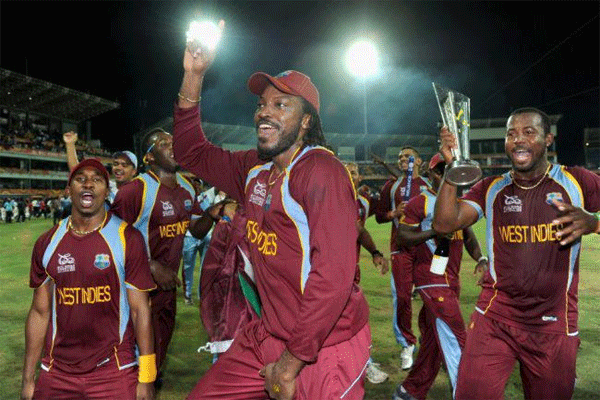 Chris Gayle Opppa Gangnam Style
Chris Gayle Funny Celebration after winning T20 world cup