These pictures have been gathered from different internet web sites, blogs, British E-Library, Indian Archives, social media sites, flicker, and other photo archive galleries. It is an iota effort to collect Pictures for Photo Archives of Sindh Archives. We are tirelessly working to get more original pictures in printed form. For acquiring such photographic material, we are in contact with various institutions and individuals. It is also in the pipeline that we intend to make Sindh Photo Archives as one of the world's best photo archives. However, efforts are being sped up to generate new ideas for gathering vintage pictures of Sindh and of the entire world.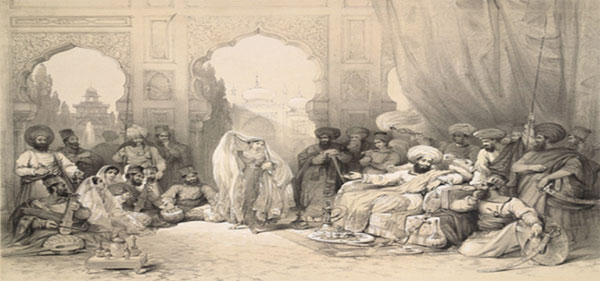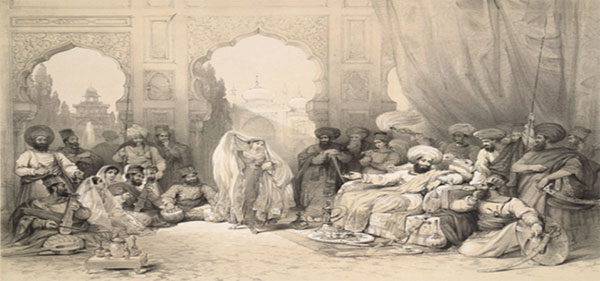 Courtesy British Library
Sketch made by Capt. Melville Grindlay of an interview between the British embassy in India and the rulers of Sind in 1808. Grindlay accompanied the embassy from Bombay on their mission to counteract French "intrigues" and frustrate their secret negotiations with Persia and the Afghan states bordering India.
Sind was governed by a "princely triumvirate" consisting of three brothers named Gholam, Kureem and Meer Moorhad Ali. Most of the figures in this plate are portraits of the individuals present: "the whole scene … represented with fidelity".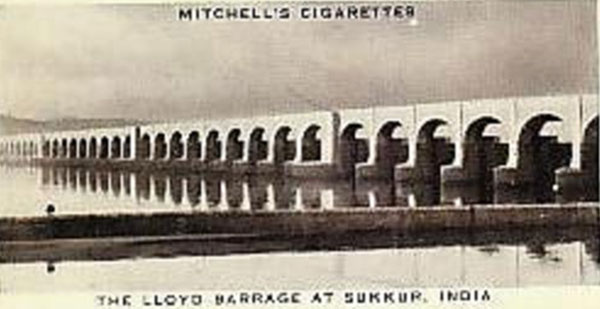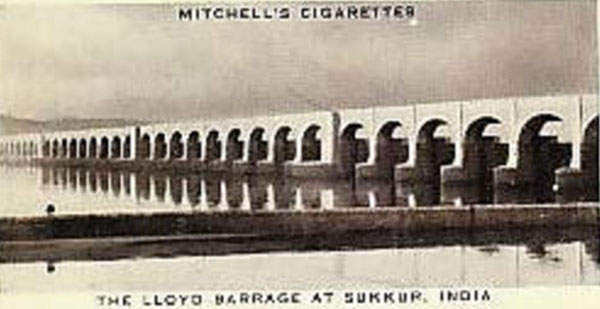 Sukkur ( Llyod) barrage, 1937 One of the collection "Our Empire" cigarette cards by Stephen Mitchell in 1937.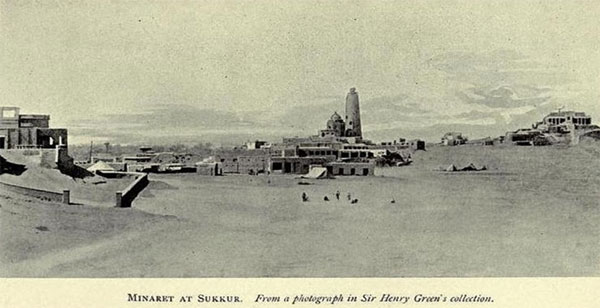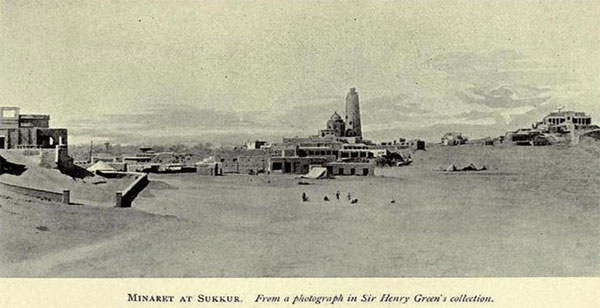 Sukkur Minaret, Sind, 1840s From photographs of Sir Henry Green's Collection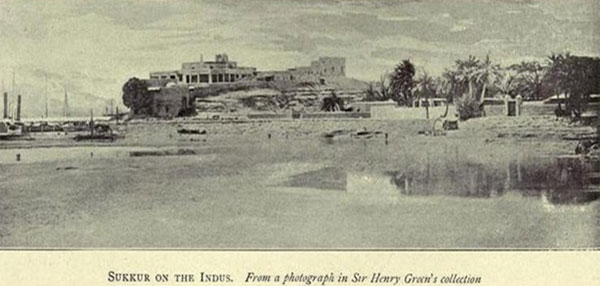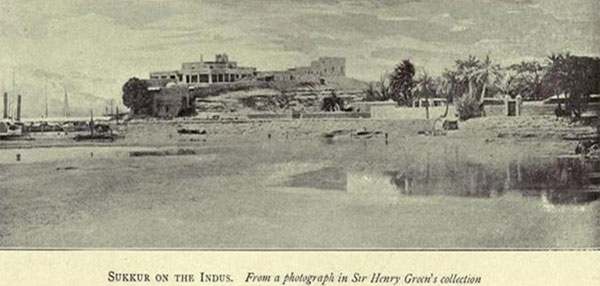 Sukkur Minaret, Sind, 1840s From photographs of Sir Henry Green's Collection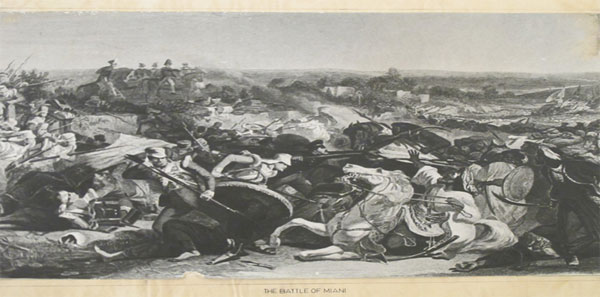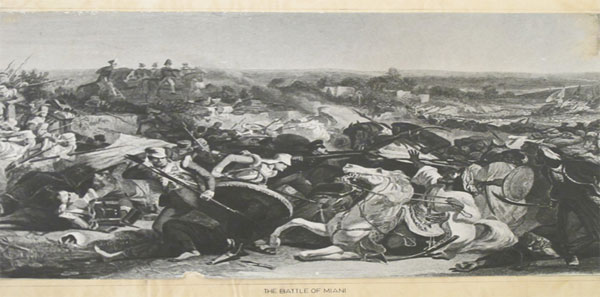 The Battle of Miani (February 17, 1843) was a battle between British forces under Sir Charles Napier and the Talpur Amirs of Sindh, Pakistan. After the victory of this battle, Sir Napier wrote I have sinned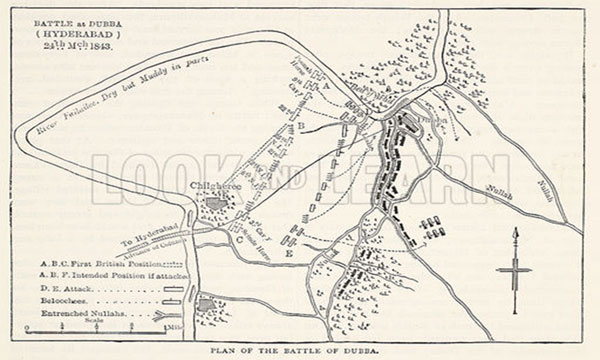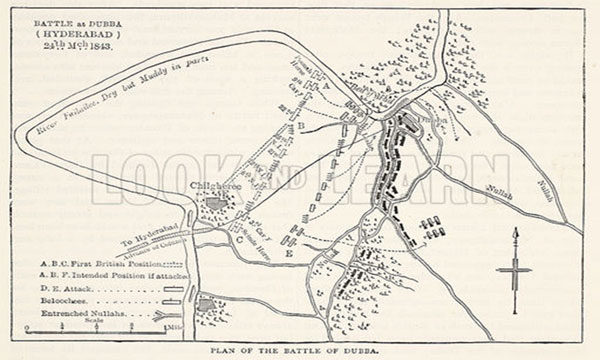 Plan of the Battle of Dubba (Hyderabad) 24th March 1843, illustration from 'Cassell's Illustrated History of England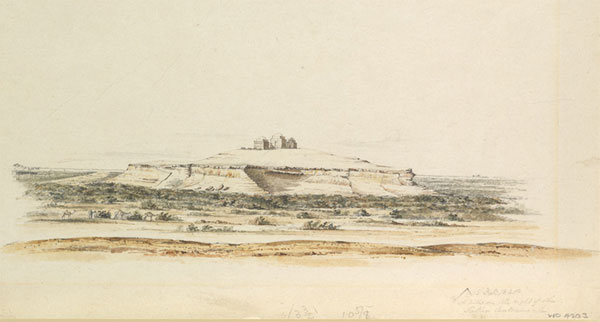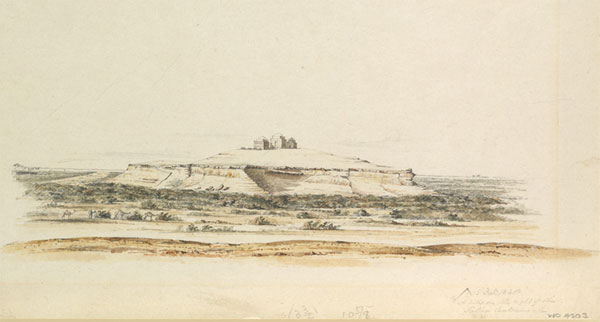 Water-colour painting of a hill near Sukkur Cantonment (Sind) by Thomas Studdert (1812-1855), 15th December 1840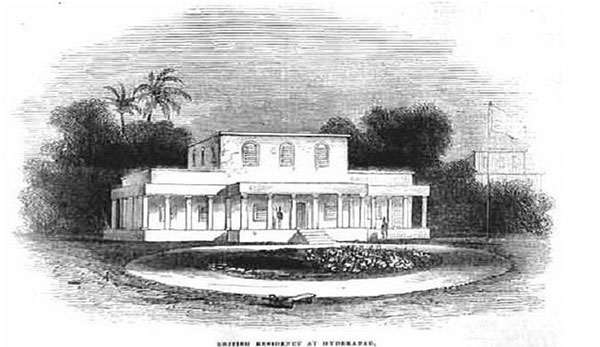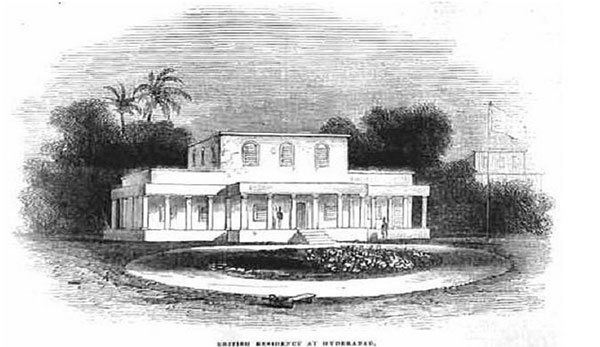 British Residency at Hyderabad, Sind, in 1843 Source: Illustrated London News, 1843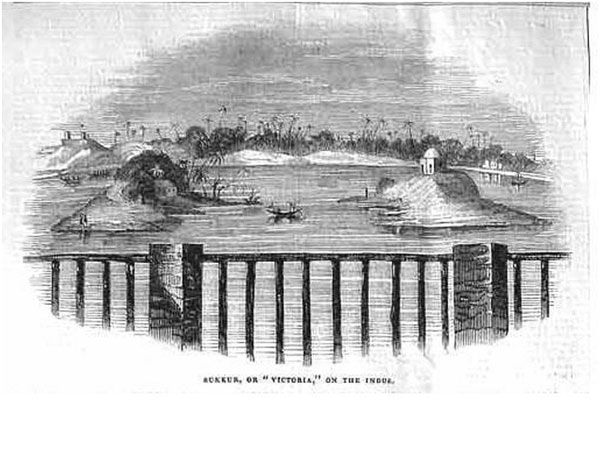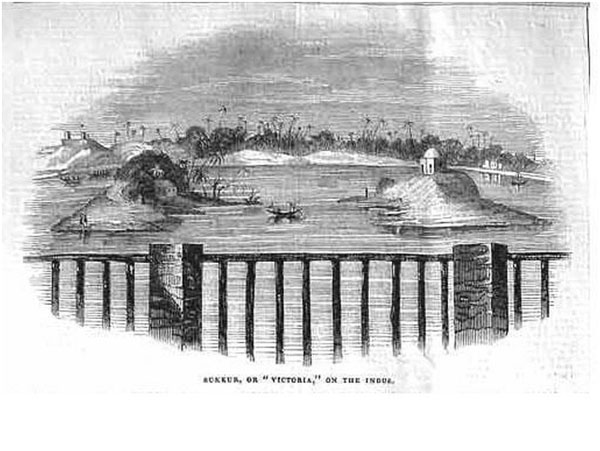 Sketch of Indus at Sukkur, 1843 From The Illustrated London News, 1843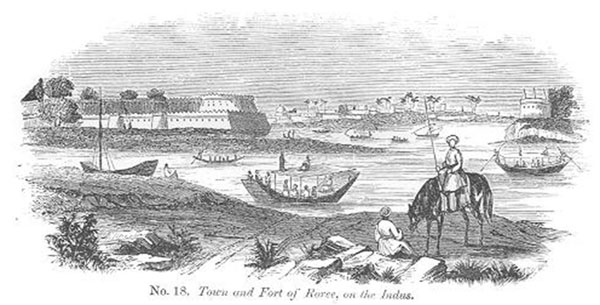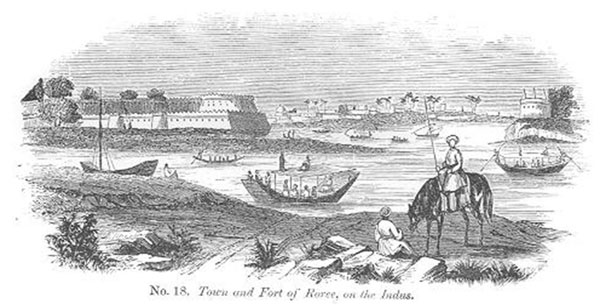 Antique sand print of Rohri, Sindh, 1840s From the book 'India and its Inhabitants ' by Caleb Wright published in 1850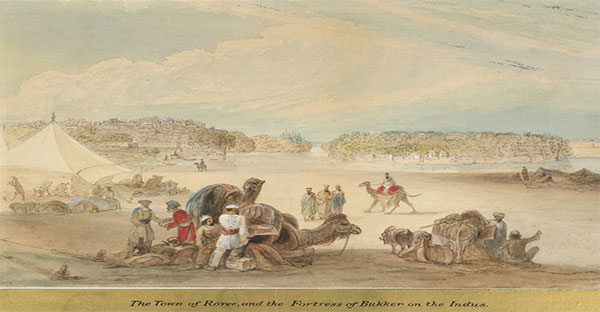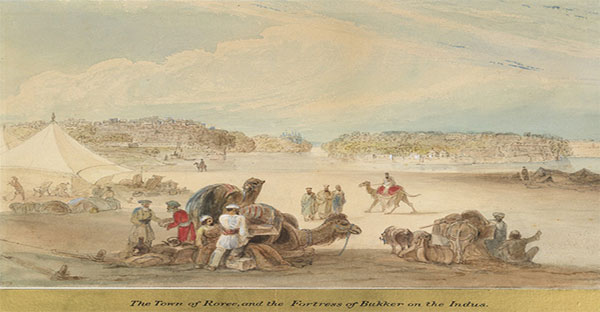 Rohri & Bukkur fort, 1842 Watercolour painting of Rohri and the island fortress of Bukkur on the banks of the Indus river by James Atkinson (1780-1852) c.1839-40 Courtesy British Library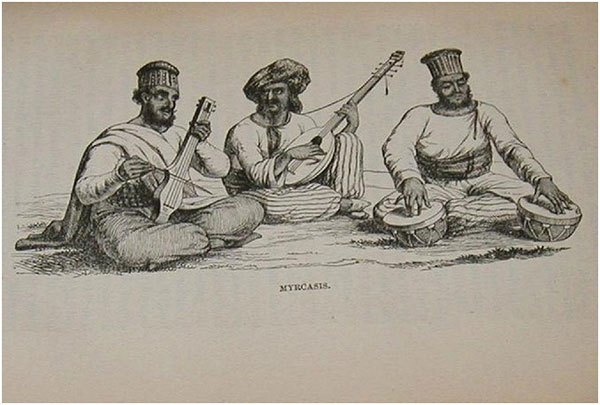 Musicians in court of Ameers in Hyderabad, Sind, 1845 Illustration from the book "Travels in Sind and the Punjab-Volume I" by Capt. Leopold Von Orlich, in 1845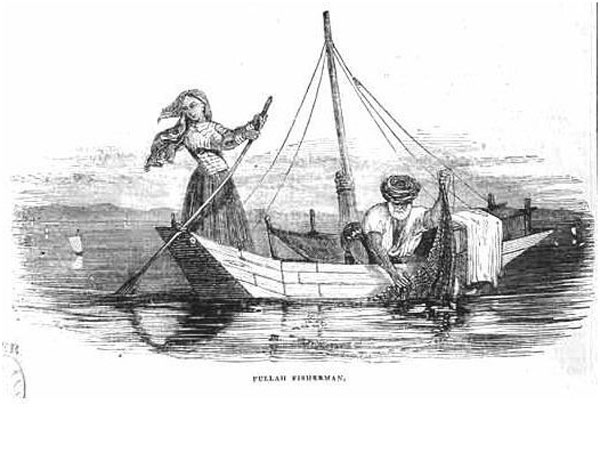 Pallah fisherman in Indus river, Sind, 1849 Featured in the Illustrated London News, Jan 17, 1849.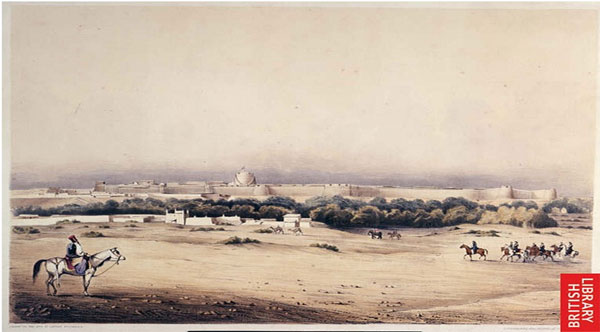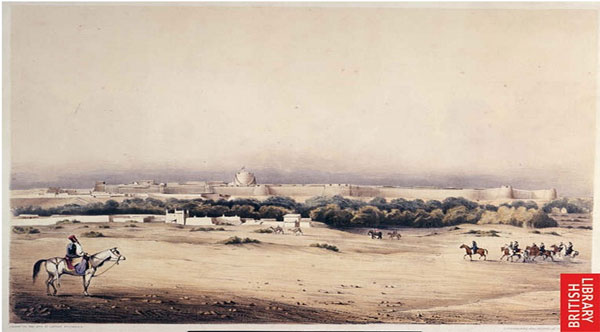 Hyderabad, Sind in 1850 view of Hyderabad, Sind by Sir Charles Napier in the foreground followed by his escort of Scinde horses. Lithograph by Capt Sir Augustine Fitzgerald in 1850.
Courtesy : British Library