Whether you're a big-time Wall Street investor or simply like keeping appraised of financial news, today's technology means that you need never be behind on financial matters and stock prices. With a few choice apps, it is incredibly easy not only to track stocks, shares and averages from around the world, but also keep in the know about major developments in the financial news world that could help or hurt your stock portfolio.
Here are some choice apps that could help you to trade like a pro in no time at all:
Bloomberg
Bloomberg is a big name in the business world so it should be no surprise that their apps for iOS and Android are the top stock apps for those platforms. Bloomberg's app for iPad in particular really shines as it makes use of the screen real estate particularly well to cram all the information you need onto the screen. While many iPhone 5 users feel the ads in the app are intrusive, there are a small price to pay for what must be the best way to keep on top of movements in the market.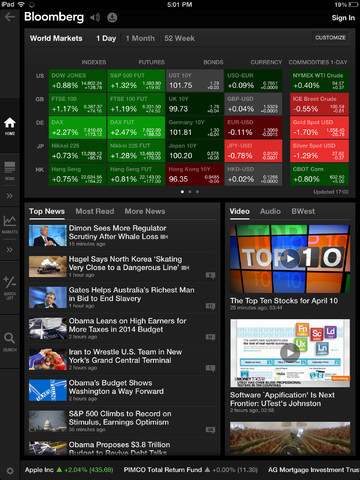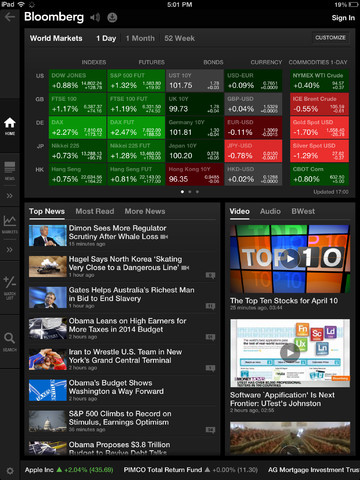 Thomson Reuters News Pro
Trading isn't just about knowing share prices, but keeping appraised of any and all movement in the business world. Thomson Reuters are by a large margin the most respected business news organisation and the quality of their apps is really a testament to the quality of the news coverage they provide. Available for both iOS and Android, the simple UI makes the app killer compared to all its competitors. A perfect choice for those who need to constantly consume business news.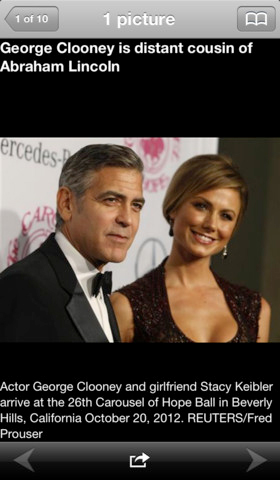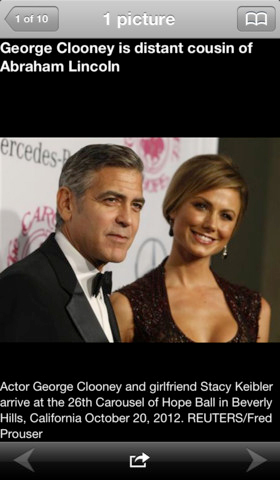 MarketDash
Yahoo's MarketDash for iPad truly blows Apple's own Stock app out of the water by providing up-to-the-minute stock information that can be completely customised by you. Access to your watch lists and portfolios is really easy and best of all, MarketDash sync with your desktop so it is even better if you use Yahoo! Finance elsewhere. If having complete control over the stock information you see is what you are interested in, then MarketDash is the app for you.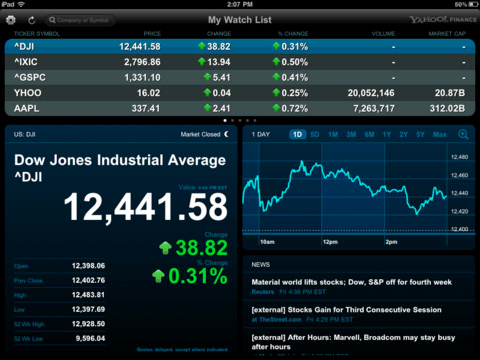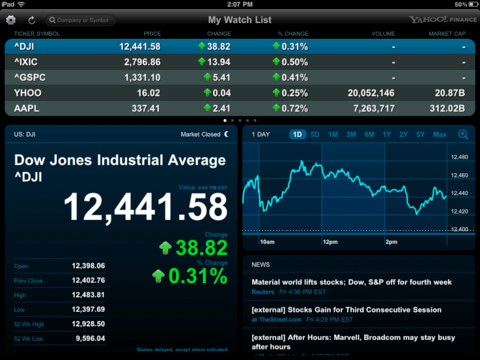 iTrade
If you want to test out some of your latest stock theories but don't want to waste real cash, then iTrade for iPhone is definitely what you are looking for. This app is perfect for beginners who want to master the market, but need to learn the basics first. The layout of this stock market simulator is perfectly intuitive, and while it is not completely free of faults (many major company stocks are not available), it is the best simulator available for iOS.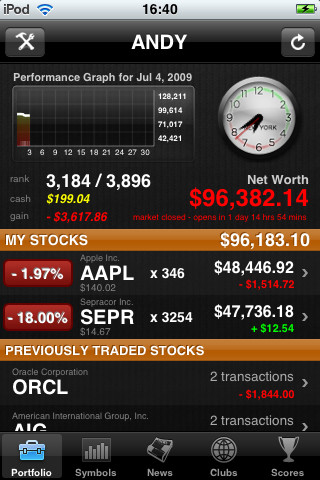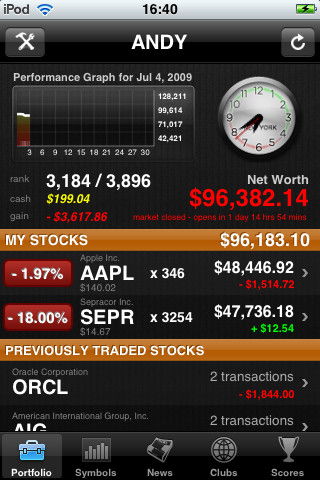 Stocks – Realtime Stock Quotes
Stocks does exactly what it says on the label, providing you with every inch of imaginable detail into stocks, shares and market movements. Much like the Bloomberg app, Stocks shines on iPad because it makes use of the space to give you all the essential stock info you need in a glance. A nifty feature with Stocks is that when one selects a particular stock, the app shows not only all the available numerical information but also any news articles which have mentioned the business or stock recently. Stocks has had some technical glitches of late, but otherwise the app truly is faultless in its ability to provide a treasure trove of information for trading.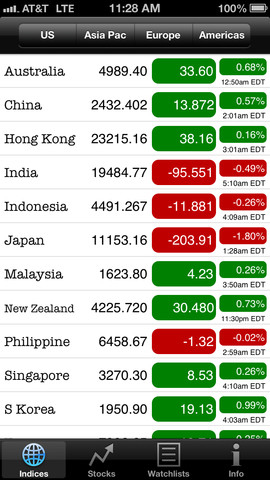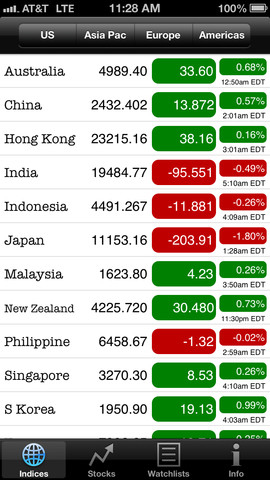 Blake H is writing for a company offers covered call.