Some Raw Details of Hollywood's Hot Moms
With incredible style and flourish, these celebrated stars of Hollywood have smashed the perception that pregnancy and motherhood can only come at the expense of good living. It is always a good thing to take a closer view of 12 Hollywood's hottest celebrity moms, their amazing children, and ways of life.
Sofia Vergara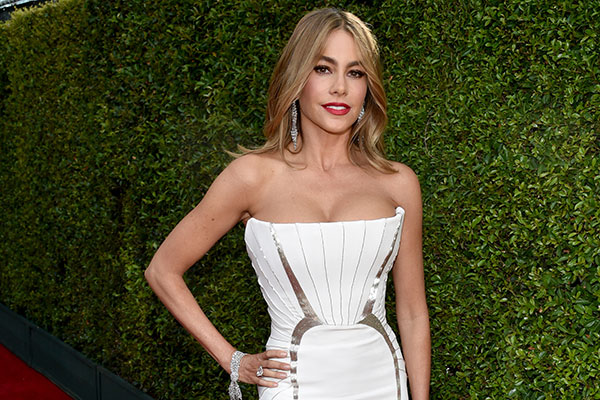 Some people imagine that television personalities have little time for motherhood or any other chores that lie within the domestic space. Sofia Vergara, who's famous for her hot body, large bra size and a vivid personality, has proven them all wrong. She has a 21-year-old son who appears like her brother whenever they are in public. The gap in age and appearance between mother and son has been diminished by her close attention to fashion, good living, and fortune.
Britney Spears
She is ever a great sensation and an embodiment of feminine glamor. She is a mother of two, but nothing on her body or face offers any proof. Her two sons Sean Preston and Jayden James aged seven and six respectively do not seem to be giving her any strain in life. Britney remains exceedingly sexy and curvaceous in every dimension.
Halle Berry
The charm of a seasoned actress and a fashion model are still very evident in Halle Berry's personality even as she raises her lovely six-year-old daughter, Nahla and expects her second one with fiance Olivier Martinez. Judging from her composure, pregnancy and motherhood should have zero effect on a female celebrity.
Beyonce
The much celebrated union between Beyonce and Jay-Z is has its brightest side in the charm of Blue Ivy, their first-born daughter who arrived in 2012. Beyonce fondly talks about her daughter and shows quite openly that she is a central pillar to her happiness. She has never lost a fraction of her beauty or grace on account of motherhood.
Megan Fox
Two years ago Megan Fox became a mother to a charming first born son named Noah. The 28-year old celebrity seems to have embraced the pleasures of motherhood with admirable grace. She still keeps her trim body and mixes the requirements of stardom without any noticeable challenges. Megan appears in public with her son and husband, Brian Austin Green looking extremely fabulous and elegant.
Jessica Alba
A strong sense of fashion has taught Jessica Alba the art of staying fit and trim whether single or in motherhood. From the look of things, the lesson sunk in perfectly well. Her two daughters Honor Marie and Haven were born in 2008 and 2011 respectively. The 33-year-old mother of two knows how to juggle her celebrity life and motherhood so well that she remains nearly the same beauty she was way before her marriage. She is exceedingly amazing.
Jennifer Lopez
Jennifer Lopez must have had a challenging experience by raising her twins Max and Emme largely on her own. Anybody who has had twins understand this challenge first-hand. Despite this challenge, Jennifer still trends the blogs and tabloids with her signature supermodel figure and a highly impressive sense of dress.
Gwen Stefani
At 44, Gwen Stefani looks unbelievably splendid and composed despite the fact that she must share her time with her two sons Kingston and Zuma Nesta. She has a bikini body that works well with her conspicuous body to turn heads every time she walks about with her family.
Gwyneth Paltrow
Gwyneth is largely regarded as a serious celebrity who understands every nuance of good living. She has always made sure that her diet conforms to the need to remain healthy and attractive. To a large extent, she has managed. Gwyneth is a hot mom who lives a wonderful life with her first born daughter Apple and second born son Moses. Her glamor shines on and on.
Angelina Jolie
The line between a mom and an extraordinary mom is defined by the intensity of care, the number of children, and the level of sacrifice. Angelina takes care of six active children between the ages of 4 and 12. Most remarkably, she enjoys every bit of this duty. Someone else would have resigned from duty to take care of these children. Angelina has not. In fact, she makes light of her remarkable motherhood when she admits that part of job around the family entails guiding them on poop matters. In all these, she still remains beautiful, trim, and extremely hot in both figure and dress.