The snow storm stop the life in Europe but the tropical Island in Germany gives the summer season pleasure with the sandy beaches, clear blue water, palm tree and luxurious sun kissed resort which you can imagine. The whole island is covered and holidaymakers can be seen relaxing in swimming shorts and bikinis inside the clear blue water that looks like the spectacular sun-kissed resort, this site is located on the former Soviet military air base in Krausnick, Germany. Now the snow has covered that area but inside the island you can find the relaxing atmosphere like the summer season.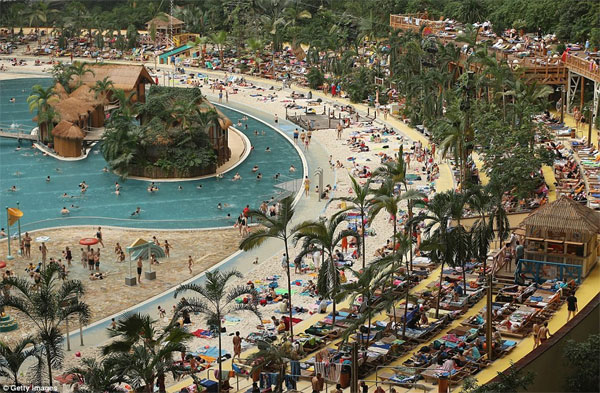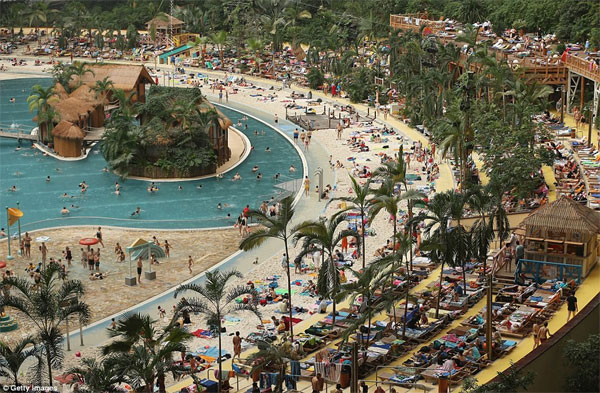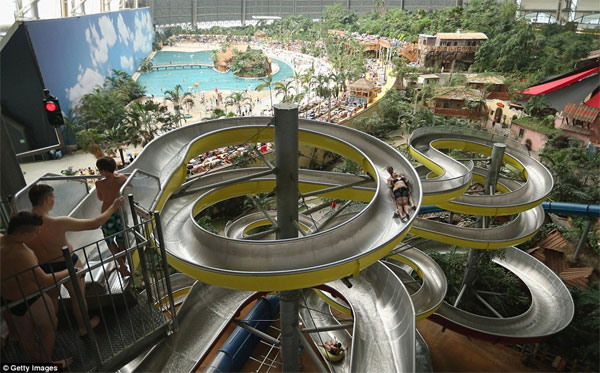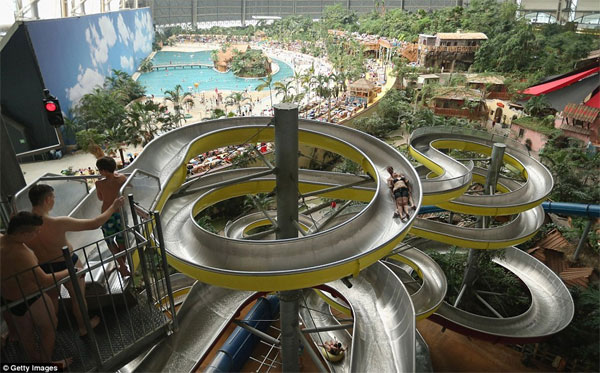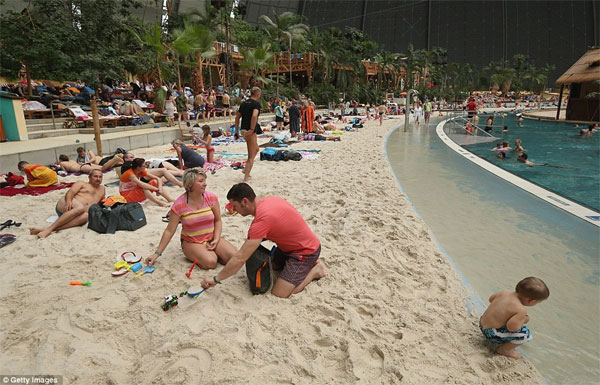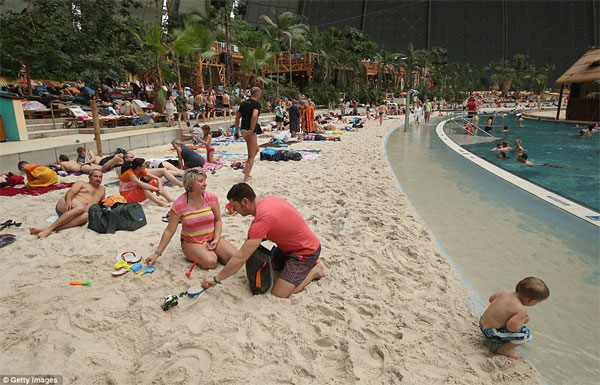 All the pictures show the real inside scenario where you can find the beach view, a lagoon, water slide,Adventure Park, restaurants, beach tents and musical function in luxurious stage, the guests can enjoy in evening shows and relax in a sauna. The entire island located in giant hangar with the actual weather and conditions, the whole island built originally to house airships designed to haul long-distance cargo where visitors can enjoy with swimming in the lagoon at the resort.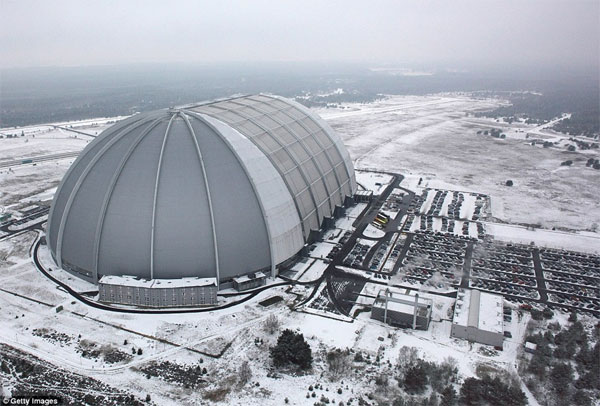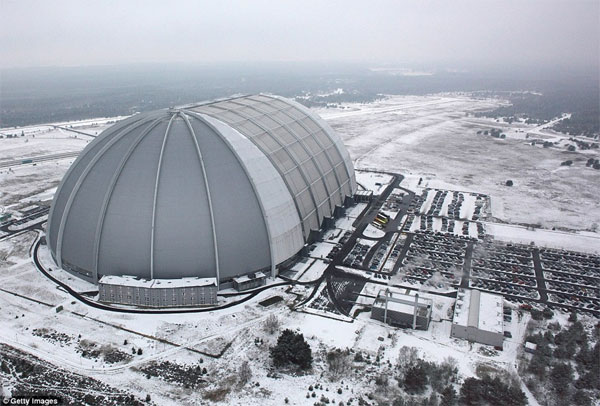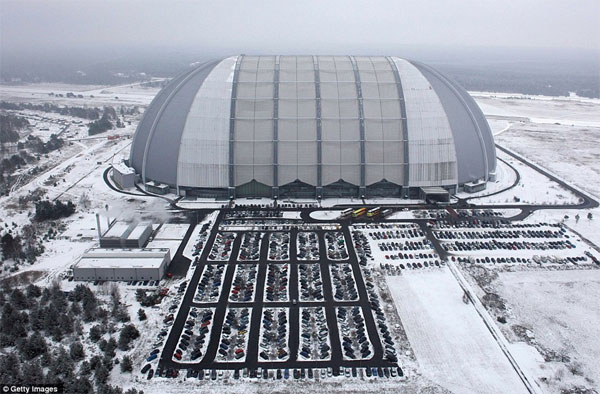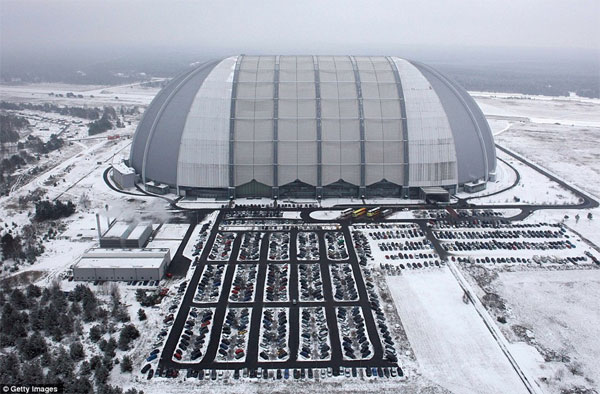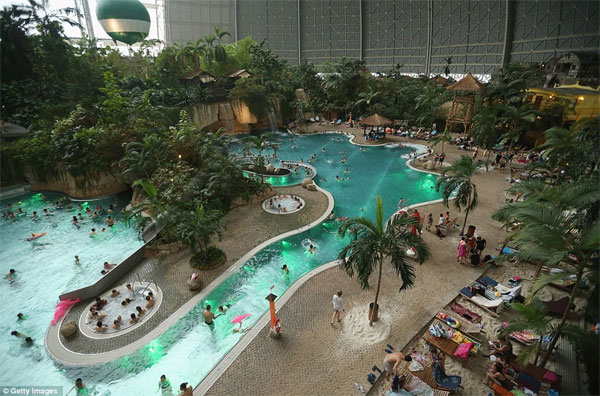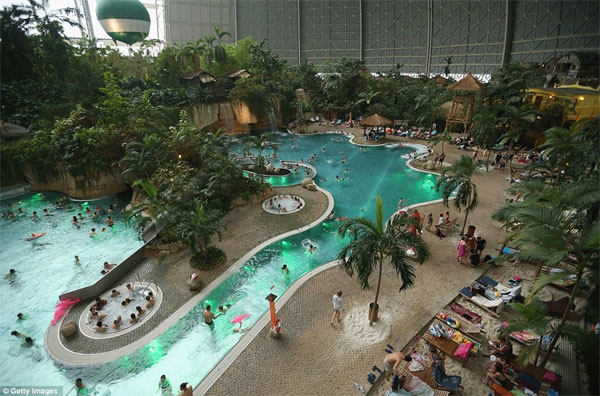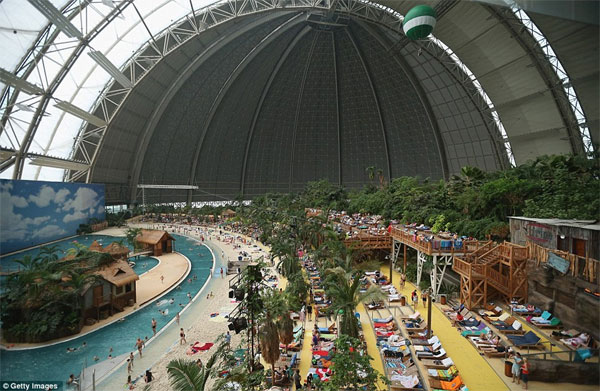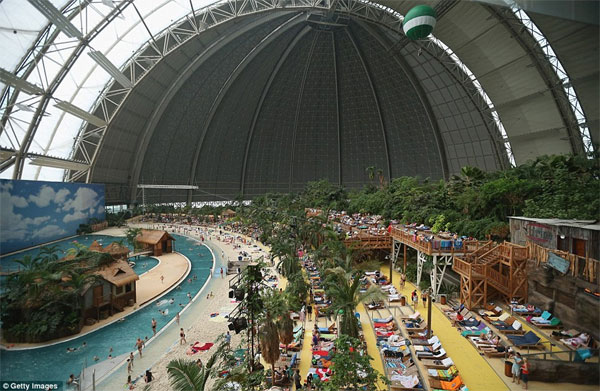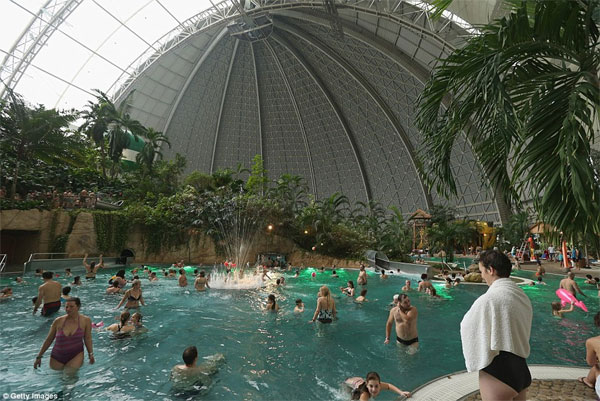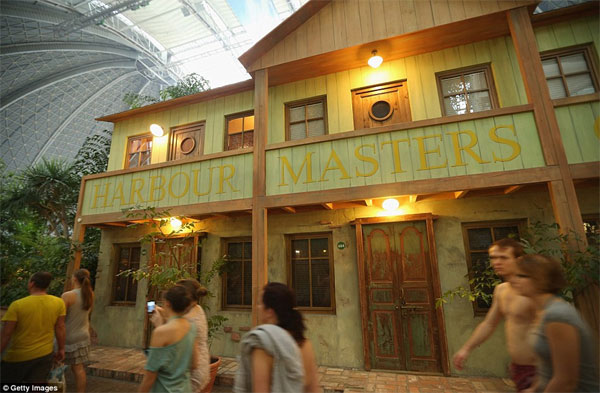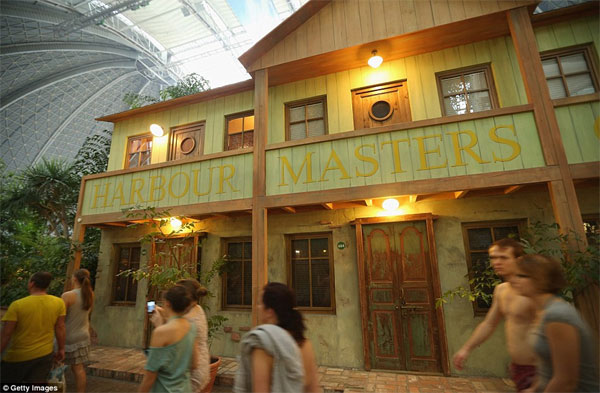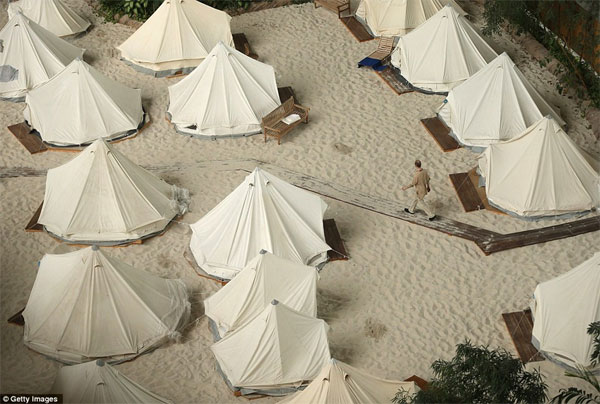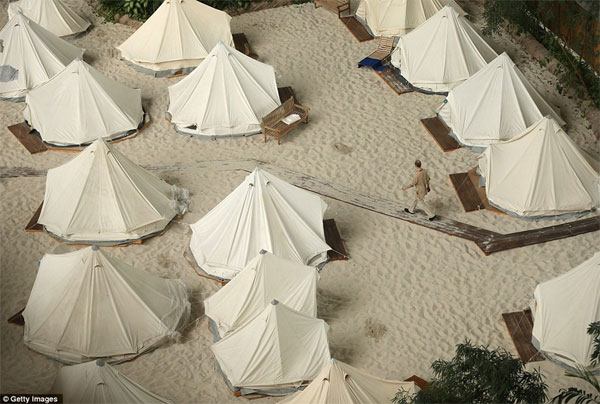 All type of visitors can get these services from basic to luxury including quaint looking cottages andbeach tents; this hall is worlds biggest which attracts up to 6,000 visitors a day and 975,000 in a year.
Source: Daily Mail