Having your own karaoke set up is the ultimate addition to any party or simply a great way to improve your singing and have some fun at home. The good news is that with todays technology you can put together your own system together rather inexpensively. All you need is some basic equipment and karaoke downloads.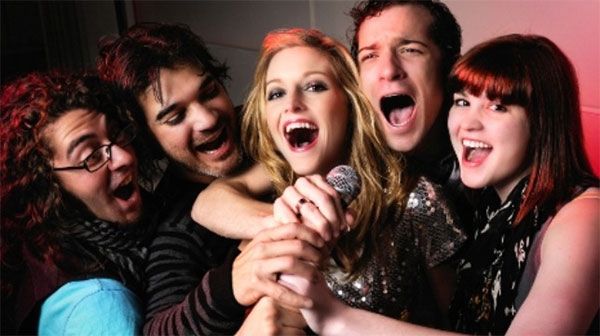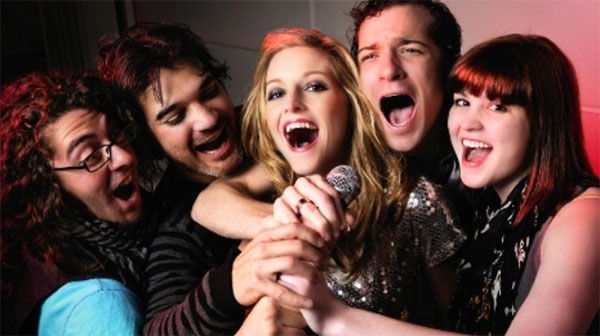 Karaoke is one of the best ways to bring people together and allows their inner performers to emerge. If you have a party coming up, then here is a karaoke set up that you can put together and will sure to be a big hit.
Equipment Needed
For a basic set up, you need very minimal equipment. These include:
1. Laptop – The main part of your karaoke set up is your laptop. This will be used to display the words and play the music through. Nearly every laptop has the ability to be transformed into a karaoke player as long as it can connect to the internet and has USB sockets.
2. Microphones – The type of microphones you want are the ones that can be connected to the laptop by USB. These microphones are widely available and inexpensive. While you can get away with having only one microphone, for the real karaoke experience, it's best to get a second one, that way you can sing duets and get more than one person involved.
3. Speakers – While all laptops have built in speakers, these won't be nearly loud enough for a party setting. There is a huge range of speakers that are easily connected to computers and can produce excellent sound quality and volume.
4. Karaoke Downloads – Karaoke downloads are essential as they are the files that will display the music and words. These downloads are available online at selectatrack.com and can be downloaded cheaply right onto your laptop.
Setting Up Your Karaoke Player
The best place to set up your system is in an area where everyone has space to gather around and get involved in the fun. You will want to place the laptop in a position that is easy to view from standing height.
Once your laptop is in place, connect the USB microphones and speakers facing out to the party goers. Before the party, you'll want to have all your karaoke downloads prepared and ready to play.
When it comes to choosing music, pick a range of songs, including known classics that people love to sing along to. If guest are familiar with the songs available, then they will be far more likely to get involved, and of course that's the main goal of your karaoke party.
This setup is extremely quick and easy to put together and can provide huge amounts of fun at all types of parties, including birthdays, new year celebrations and even work functions. It's good to know that once you have your karaoke downloads in place, you can start building an inventory of your favourite songs and begin perfecting your karaoke skills.