Recently, a horde of Syrian Electronic Army(SEA) has launched onslaught over a number of high profile websites of Qatar. It is said that the E-world's devils has proficiently hacked Google, Facebook, Aljazeera, Government and other Military websites. Not only this, The Syrian Electron Army went on turning off the .QA extension of the hacked sites.Every state has a different official portal and it is generally appearing with every official website. Basically , The Ministry of Information and Communication is responsible to maintain the official portals of Qatar. But, unfortunately   Syrian Electronic devils gained access to the Qatar domain registry (portal.registry.qa) and altered all the Dns entries to redirect the traffic to their own server.
Reportedly, there are hundreds of other affected sites that were hacked by SEA. Among them, the most famous and visited sites are  Associated Press, Financial Times, Washington Post and different state run sites. It clearly implies that there is a big flaw in defensive security system and hacking a website has turned out to be a piece of cake.
Here goes the list of latest sites of Qatar that were hacked:
moi.gov.qa
facebook.qa
gov.qa
vodafone.qa
aljazeera.net.qa
google.com.qa
ooredoo.com.qa
diwan.gov.qa
qaf.mil.qa
mofa.gov.qa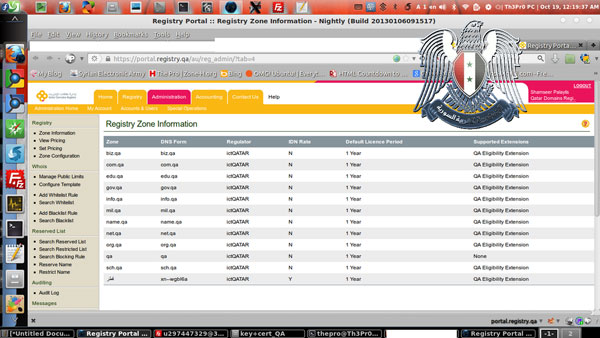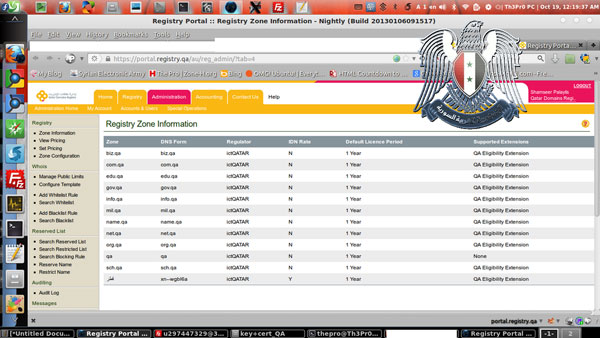 Most of the analysts hold the opinion that these internet thieves are highly paid by Bashar Al Assad President of Syria and they are used as a tool of leaking and forging information of different States. Unavoidably, the internet threat is creating a messy situation for many state run websites organization. Afghanistan Internet Army and Indian Cyber Army speak volume in this regard. It was reported that almost 200 sites of Pakistan has been repeatedly hacked and internet war was being launched by these countries to steal data from different Pakistani official Sites.
Lastly,This news leaked when Syrian Electronic Army posted a tweet describing its latest attempts and stated that Qatar was down.