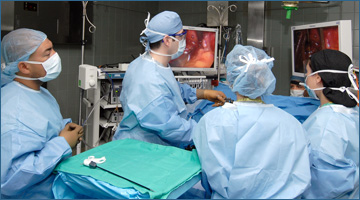 In 2013 the number of cosmetic surgeries, including eyelid treatment, facelifts, and neck lifts, rose for the fourth year in a row, according to the American Society of Plastic Surgeons. The number of minimally invasive surgeries and cosmetic procedures climbed above 15 million nationally, an increase of 3 percent from 2012.
Botox injections led the surgery boom, while new procedures, such as apple stem cell treatments, also increased. Apple stem cell creams incorporate plant stem cells with medical-grade oxygen to reverse the effects of aging as seen on the face.
Habits such as smoking, drinking alcohol and caffeine, under-sleeping, and neglecting to wear sunscreen all contribute to a loss of oxygen, water, and blood circulation that accelerates the aging process.
While Botox surgeries are on the rise, the FDA discovered counterfeit Allergan Botox products in the U.S. Substandard-quality Botox injections can lead to hospitalization for poisoning.
Botox surgeries up 700 percent
Last year, 6.3 million Botox surgeries were performed, which represents a 3 percent increase from the year before. The number has ballooned 700 percent since 2000.
Other minimally invasive procedures also grew, with soft tissue filler injections increasing 13 percent to reach 2.2 million, and chemical peels rising 3 percent to reach 1.2 million.
In addition to minimally invasive procedures, more Americans went under the knife in 2013 than in any previous year. Cosmetic surgeries rose 1 percent to reach 1.7 million procedures, including:
290,000 breast augmentations

221,000 rhinoplasty operations

216,000 eyelid lift operations

200,000 liposuction procedures

133,000 facelift procedures
Apple stem cell therapy renews skin elasticity
Patients also sought newer treatments, such as apple stem cell therapy. This new procedure is based on a Swiss variety of apple called Uttwiler Spatlaube, grown in the 1700s.
Like animals, plants contain stem cells that can determine the function of newly grown cells. Health scientists created the apple stem cell cream by infusing a mixture of medical-grade oxygen with cells extracted from Uttwiler Spatlaube apples to create an effective new anti-aging treatment.
Modern lifestyles blamed for premature aging
Stress, lack of sleep, and bad habits such as smoking and drinking may seem unavoidable, but experts say these activities lead to wrinkles and older-looking skin. Dr. Deborah Wattenberg, a dermatologist in New York, explained that tobacco, alcohol, and caffeine are some of the worst culprits in terms of accelerating the aging process.
The nicotine and other additives in cigarettes break down the collagen and elastin in skin, which results in creases and wrinkles on the face and hands. Since nicotine restricts blood flow, blood vessels in the face don't provide as much circulation for smokers as they do for people who do not smoke.
People turning to Botox treatment to reduce wrinkles should always make sure their doctor uses genuine ingredients. After a string of counterfeit Botox products were imported into the country, four patients were hospitalized for poisoning when their doctors used the fraudulent products in an attempt to save money.