Memorable Dinner
Inviting guests over for a sumptuous meal and great conversation is something many people dream of. The time spent socializing over good food and in a beautiful ambiance is priceless! But you need to have a few things in mind before hosting a classy dinner at home. No matter what your budget is, you can always find the right things to go about it, if you are a little creative. Take a look at these tips for inspiration.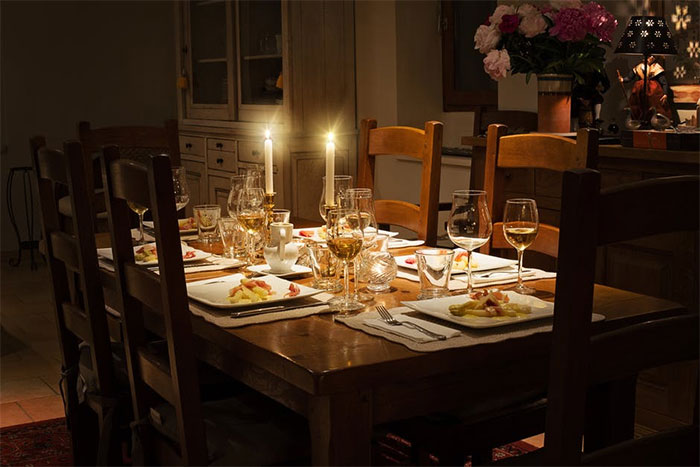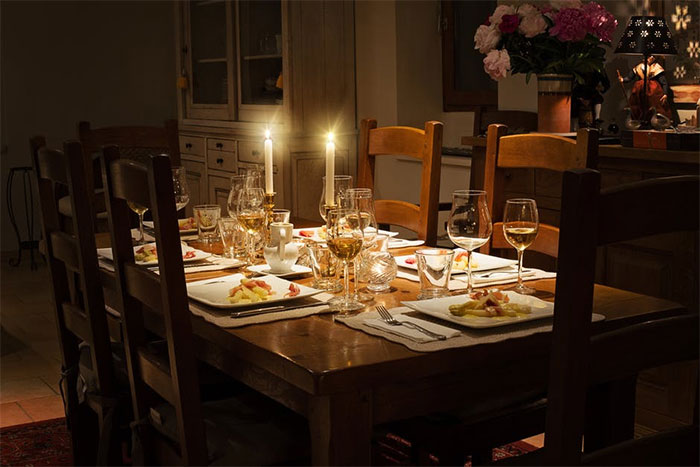 Plan ahead
If you are planning to host a dinner that is comfortable and elegant, start planning a week before ideally. Decide how many guests you wish to have and where you will accommodate them. Find out if they are going to bring someone else with them or not. Make sure you have beautiful crockery set with enough plates and cutlery to cater to everyone's needs.
Consider the decor
Having people over means you will need to tidy up your house nicely. Make sure all your furniture pieces are in good shape and get hold of a pretty tablecloth if you need to cover your dining table. If kids are coming over, then do use stylish sofa covers to keep your upholstery safe from spills. Make sure the room in which you are going to entertain guests is not overcrowded with décor accents. Choose a theme if possible, be it Asian, classic, ethnic, modern or minimalist.
For the sake of delicious food
With more and more people becoming conscious about their health these days, serving fried items is best avoided. Rather, you can go for filling soups, refreshing salads, smoked meats and grilled fish. These are very low on oil and hence lack high calories. To prepare smoked dishes easily at home, check out electric smokers reviews and pick the model that suits you best. Make sure your pots, pans, serving bowls and ladles all look elegant and clean.
A note on cutlery
If you are serving silver cutlery, ensure that they are gleaming and thoroughly polished. Or else, stick with modern stainless steel. Chopsticks are ideal for Asian food, but you must keep some forks and spoons handy for those who are not comfortable with it. Knives can be of different types and hence you will need to make provision for steak knife, butter knife, bread knife and so on depending on the dishes you serve.
Power of aromas
No guest likes coming to dinner and having to smell the various odors from your kitchen. So, light up some aromatic candles or spray home fragrances to make the ambiance inviting and fresh.
Choose table linen carefully
While choosing table runners and table mats, make sure that they go well with your table's material and the color of the crockery you will use. While cotton or jute table linen looks great and very classy, if you have kids for a dinner, use plastic mats to clean them easily.
So, now you are all set to host a lavish dinner without worrying about how your guests will judge you. Enjoy!