If you are about to take on a mammoth property project, it is important that you prepare yourself, and your family, for everything this entails. Unless you are extremely lucky, it is likely that your entire life is about to be turned upside down! Your hectic schedule is about to get a lot more complicated, and your to-do lists are going to lengthen considerably. However, managing your property project is a fantastic way for you to cut your costs and harness your creativity. The process can also be simplified if you put in some careful planning beforehand. Below are seven steps that will guide you through the process.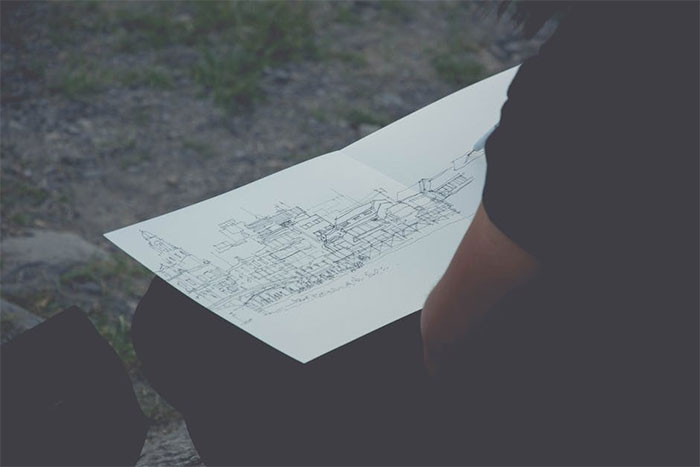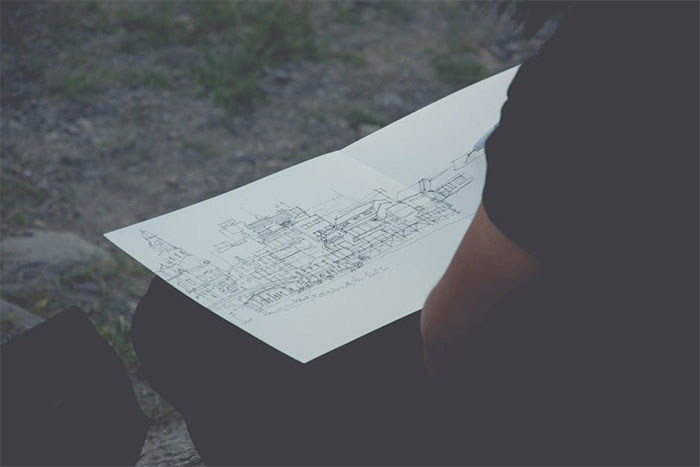 Evaluate Your Personality Type
Before you get to work on your property project, you need to identify your strengths and weaknesses. Perhaps you are great at thinking outside the box, but truly struggle to stay calm under pressure. Or, maybe you are a wonderful people person, but find it difficult to stay motivated when you are working alone. Taking the time to find this out is a brilliant way for you to prepare for the future. You can tailor your project so that it complements your personality type and brings out the best in you. You will also have the chance to avoid stressful situations that are sure to set you off.
Create a Clear Plan
Even if your personality evaluation uncovered the fact that you like to be spontaneous and impulsive, it is best to be prepared, so the next step is to create a clear plan for your property project. It might be that you eventually stray from your plan, but it is worth having one to refer to. Otherwise, you may find yourself becoming overwhelmed by the project ahead. You could also end up making costly mistakes that send your expenses skyrocketing. If you are struggling to create your plan, why not collaborate with someone else? Ideally, this should be someone with experience in managing their own property projects. They will be able to guide you in the right direction and will force you to confront the situation head-on. Instead of burying your head in the sand, you will have to face the harsh realities of bringing a property to life.
Order Your Materials Well in Advance
Creating a clear plan will also give you the chance to work out your timings. One of the most common delays to a property project is missing materials. Often companies can let you down at the last minute and push back their delivery dates. It can be a nightmare, as you may not be able to move onto the next part of your build. However, you can avoid this situation entirely by ordering your materials well in advance. It could involve the extra expense of hiring out a container, but in the long-term, it could also save you an awful lot of money, time, and effort. Alternatively, if you are determined to keep your costs low, you could look into storing your materials on site or in the garage space of a generous loved one.
Take Plenty of Breaks
Although it might be tempting to power through your property project, it is essential that you are taking plenty of breaks. Doing so will prevent you from running yourself into the ground. It will also give you time to reflect on your decisions and to identify any problem areas of your project. That is why you should schedule in regular breaks when you are making the plans for your property project. You should also think up fun activities to enjoy during your free time. For instance, you could visit Mt Baker Vapor to purchase all of the latest vaping equipment. What better way for you to spend your spare moments?
Look Out for Honest Workers
If you are unable to complete your project alone, you will need to be on the lookout for honest workers. It is a relatively simple process, as you can use trustworthy online sites to connect with the right people. Using these sites will also provide you with peace of mind, as you will have access to helpful reviews and recommendations. If you are determined that your property project goes off without a hitch, you don't want to take any chances with the people you employ.
Rely on Your Friends and Family
Another important step is to place your trust in the people around you. Even if you enjoy working independently, it is vital that you have someone to lean on if things go wrong. It is the only way that you will make it through the stressful experience of completing a property project. Before you make any big moves, you should reach out to your friends and family members as this is your chance to tell them about what you are hoping to achieve. It is also the perfect time for you to ask for any favors. Perhaps they could keep an eye on your young children while you are at the build site. Or, maybe they could lend a hand with the painting and decorating. Whatever you need, if your loved ones are on side, you will find it so much easier to move forward. Don't be embarrassed to ask for help; you can always return the favor at a later date or repay your loved ones with an incredible housewarming party.
Invest in Your Cleaning Materials
Last but not least, you will need to invest in your cleaning materials. If your build site is currently a complete wreck, you may feel as though you are a long way from having to clean up. However, maintaining a high standard of cleanliness is a great way for you to avoid accidents and emergencies. Therefore, you should get into the habit of cleaning up your property project at the end of every day. Of course, it will become a mess again in a matter of hours, but at least the situation won't be spiraling out of control. You will also be able to show any building inspectors that you are taking your responsibilities seriously and that you genuinely care about the safety of everyone involved.