Your wedding day is one of the best days of your life and should be something very special. However, after a romantic proposal, the future couple often faces the question of how to finance the big day. To have and fulfill all the expectations of what their dream wedding looks like, budgeting, planning, and organization is essential. They will need to find the best suppliers, the ideal space for the type of wedding they want and the perfect wedding dress with a romantic natural bridal bouquet. All this is required while hoping that the available budget allowed can cover all the expenses right?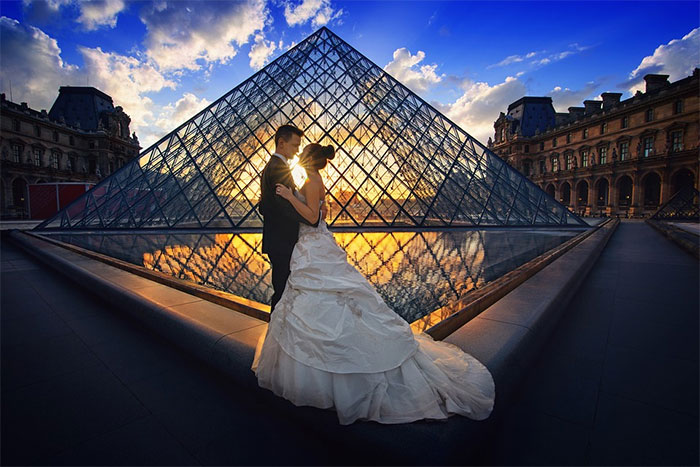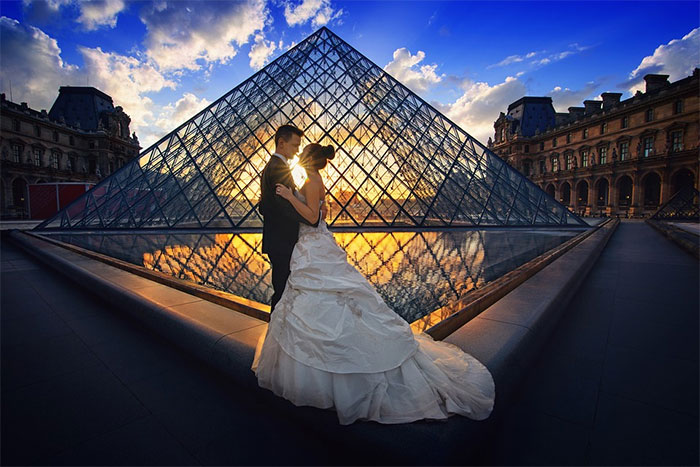 When evaluating all the above requirements, it becomes clear that getting married is not cheap. Weddings usually mean a significant outlay for our pocket, and in most cases, you do not have all the money you need in your account. However, the perfect wedding does not necessarily require huge amounts of disposable income, and there are tricks to be able to plan an economical wedding. Investing what is necessary and what is within your means will be the best to avoid biting your nails for months or even years after the wedding. Additionally, there are many others ways to finance the most special day of your life. Here are six ways to obtain finance for the wedding of your dreams.
1. Set A Realistic Budget
When planning your most special day, it is imperative to establish an order of priorities. Some couples prefer not to splash on the banquet place. Others will sacrifice anything for a modern wedding dress with the most spectacular wedding hairstyle. Some prefer to spend more on decoration and floral arrangements for the wedding. You will need to find your personal formula.
Also, think about your preferred location. The location is often one of the most expensive factors of a wedding. Hundreds to thousands of dollars are not uncommon. Therefore, think carefully about how much money you can and want to spend on the wedding. Remember also to question if the location is easily accessible to all guests. Do trips have to be organized by bus? Or would you like to marry romantically on the beach and partly to finance the flight costs of the guests?
Keeping all the above in mind, it is vital to prepare a budget format and detail how much you are willing to spend for each item.
2. Start Saving
Setting a goal is of the utmost importance, as it will be your guide to know how much you have to save. Start by using money-saving apps to guide you through the process. It is best to start at least a year before the wedding. The first way to save in your day-to-day life is to limit expenses that are not needed. It is also essential to know how to manage money. Transferring a certain amount to a savings account every month can be quite a bit of money. A nice custom is also to buy a money box, in which after each purchase, the small change is collected. Depending on the sum of this, it is perhaps enough for the bridal shoes!
If you have savings already available, then you should leave them "on the high edge" and save some extra. The bigger the budget, the more freedom you have in the planning. Having a wedding without a great location would be disappointing. If you hire a wedding planner, you can leave it to them to calculate the individual items. The planner can tell you in advance how much you have to pay.
Also, you save some coins by budgeting. Review any promotions that your suppliers may have. Depending on the season or different factors, service providers can offer discounts. Some handle more competitive amounts if you can make a prompt payment. With this method, you will be able to save money on the wedding flowers and other items.
If you manage to pay all the expenses of your wedding with your savings, excellent! Your married life will start from scratch and without debt. Although it is not always possible, not everyone lives the same economic circumstances and does not want to organize the same wedding style.
3. Use A Payday Loan
A payday loan is a great way to gain the extra flexibility to purchase what you really want rather than going for substandard items. With a loan, you will be able to have the money immediately without waiting too long to get started on the wedding plans. Before stamping your signature, check all the conditions: interest, commissions, deadlines, penalties, etc. You can find some good payday loan offers on this site.
4. Seek For Extra Support From Your Loved Ones
For many, it is a tradition for parents to finance part of the wedding. Of course, this is not always financially possible for everyone but still a good option. At the beginning of setting the budget and the list of what is required for the celebration, think about if you have family or friends who can and want to help out. Some people may be able to support the cost of elegant wedding invitations, musical services, wedding alliances or wedding table memories.
5. Crowdfunding
You may already have heard about crowdfunding for artistic, social and economic projects. What better project in your life than financing your wedding? Crowdfunding for weddings is a collective financial operative in which couples disclose their history through various online platforms to solicit monetary contributions. In this way, several people make their monetary donations to support the dream of the future bride and groom and raise resources for their wedding. You will have to open an account on a crowdfunding platform. The more noise you make, the more money you will get.
This idea is very innovative, but if you want to carry it out, remember that you will have to tell your story in a very creative and inspiring way and offer total transparency about the use of money. Add videos or photos to make it more attractive and do not forget to explain briefly why you request support. Also, disseminate your project in your social networks and ask your friends and family to share the content so that a greater impact allows them to reach the desired goal.
Remember that one of the bases of crowdfunding is that small or large patrons should receive a reward for their collaboration that is proportional to their contribution. How about some original wedding souvenirs exclusive for your investors?
6. Pay With A Credit Card
By paying with the credit card, you can postpone payments. Normally, credit cards offer several payment possibilities: paying at the end of the month, the following month or in several months. Check the conditions of your card agreement to see the offers are more or less convenient than those offered by a loan.
It is not necessary to use a single means of financing you can combine several, such as crowdfunding, plus savings and ask for a loan for the money you lack; you can have the wedding of your dreams.