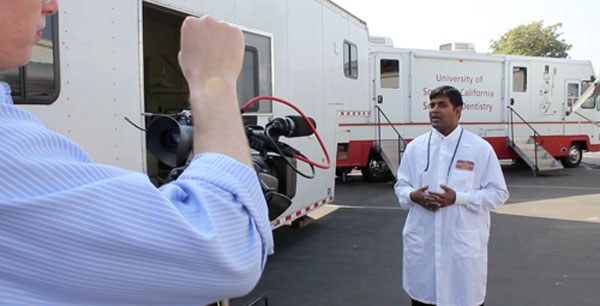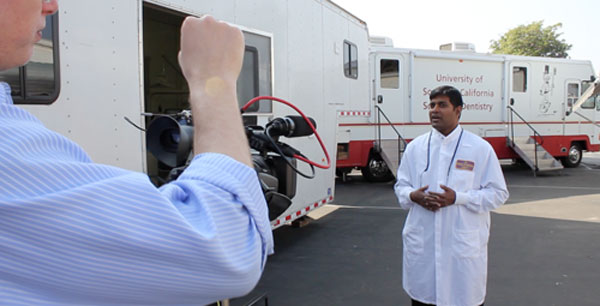 Dental technology has changed a lot over the the past few decades. If you haven't been to the dentist in a while, be prepared for a host of new technological advancements that leading dentists use in their practices in 2013.
High-tech X-rays
Digitized X-rays are replacing traditional radiographs, and offer faster and more efficient imagery. The process starts with an electronic sensor or phosphor plate (used instead of film) to capture the X-ray.
The image produced is then relayed to a computer where it's instantly available for the dentist to view and analyze. This is a revolutionary process that not only reduces the patient's exposure to radiation but can determine bone level density for implants and provide a more accurate snapshot of root canals.
Lasers for tooth cavity detection
Instead of using the "old school" instrument dentists used to poke at teeth to determine decay, they've switched to the diode laser, a high-tech option for detecting and removing cavities. This new procedure helps to identify pockets of bacteria inside the tooth, producing a much more accurate, digital readout of the the level of decay.
CAD/ CAM technology
CAD or "computer-assisted design," and the CAM or "computer-assisted manufacture" are new technologies that translate into fewer dental visits to perform procedures such as crowns and bridges.
Traditionally, when a patient needs a crown, a dentist had to make a mold of the tooth to prepare a temporary crown. Then he waited for the dental laboratory to manufacture the permanent one, which required the patient to return a week or so later.
With CAD/CAM technology, the tooth is drilled to prepare it for the crown and the picture is immediately transferred to the computer. This image is relayed to a machine that makes the crown right in the office.
Teeth veneers
Veneers are thin, custom-made shells or moldings that are affixed to the front of crooked and/or otherwise unattractive teeth. Today, enhanced materials form even thinner veneers that allow for more of the tooth to be kept intact.
Portable & 24/7 dental care service
In the past, if dentists and/or their assistants were sick or couldn't come into work, patients were inconvenienced with appointment cancelations and rescheduling. Today with a service like ACC Health, this is no longer the case.
With a quick call to this firm, a dentist can keep things running smoothly — as ACC Health can supply a dentist's office with licensed dentists, registered hygienists, and experienced assistants the same day.
While some folks sometimes equate technology with impersonal and uncaring interactions between people, such is not the case with these dental enhancements. Quite the contrary: as new technology breaks down the barriers between dentist and patient, it not only alleviates patients' anxiety but also offers better, pain-free, quality care.
So now might be the time to stop procrastinating and seek out the dentists who have embraced this new technology.