Electronic cigarettes, also known as vaporisers, are everywhere these days…but what is the allure? What do they have to offer, and why are so many smokers switching to them? If you've ever wondered this yourself, you'll be pleased to know that there are actually quite a few reasons you might consider purchasing a few electronic cigarette kits of your own. Continue reading to find out what you can expect from these wildly popular products.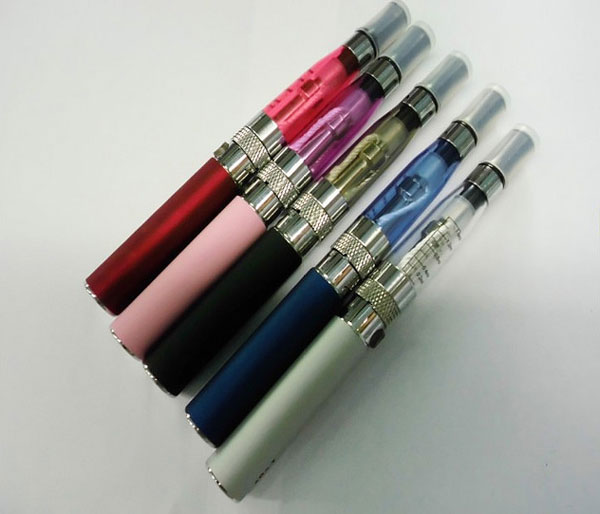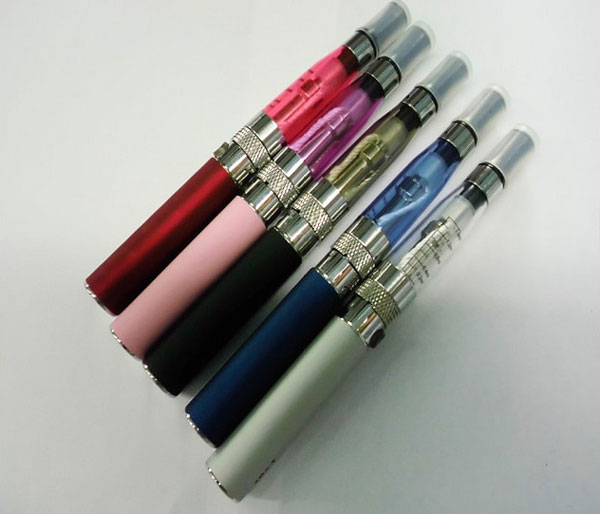 Image credit: Chris F
Why Electronic Cigarettes?
For years, cigarette smoking has been a popular habit. However, the habit itself is beginning to change. More people realise the dangers of tobacco inhalation and are turning to a safer, cleaner alternative: electronic cigarettes. Electronic cigarettes are sold almost everywhere regular cigarettes are sold, as well as in kits online. Kits are fun to use, and fun to shop for online or in stores. They are as unique as the individuals buying them are, and there truly is something out there for everyone.
What's a Kit?
Electronic cigarette kits contain everything you need to start using your cigarette, right out of the box. By selling everything together, the companies prevent their customers from buying each component separately. Because of this, these kits are often known as "starter kits," and are heavily marketed to people who might be new to the e-cig scene.
Disposable Kits
Disposable electronic cigarette kits tend to contain one or two cigarettes. These cigarettes, while electronic, do not come with a charger. Each one is usually good for a set number of inhalations before its battery dies. When this happens, the cigarette is thrown away, and another kit may be purchased. They are ideal for individuals who are trying an electronic cigarette for the very first time, as disposable kits are cheaper than rechargeable kits, but their cost may add up over time.
Rechargeable Kits
Rechargeable electronic cigarette kits contain a few more items than disposable kits contain. These kits will come with USB chargers and a couple of cartridges in addition to the cigarette itself. Because the cigarette will be rechargeable, you can expect the kit to cost more. However, you can get unlimited use out of a rechargeable cigarette. It's worth the extra cost.
Liquid versus Cartridge
It's true that the cartridge does contain liquid, but the two are different. Cartridges are screwed onto the rest of the cigarette when being replaced, and the old cartridge is disposed of. Liquid kits, however, won't come with cartridges. Instead, they come with little bottles of flavoured liquid. When the electronic cigarette runs out of liquid, you will simply open it up (as directed by the manufacturer) and refill it with the liquid of your choice. Whether you choose a kit with liquid or cartridges is entirely up to your personal preference.
Kit Sizes
If you are new to the electronic cigarette world, a kit consisting of a single cigarette—whether it is disposable or rechargeable—may be perfect for you. You'll be able to determine how satisfied you are with the product, and whether or not you'll purchase that particular one again. The most basic starter kits on the market allow you this trial without making you purchase the whole pack, unlike traditional cigarettes.
On the other hand, you might be very familiar with electronic cigarettes. You may have a favourite brand and favourite flavours, and may wish to stock up on them. If this is the case, larger-sized kits are also available. These kits may contain dozens of cartridges. Unfortunately, large kits are often quite expensive.
Customisation
Some electronic cigarette manufacturers allow you to customise your own kits online for purchase. You may prefer this option, because you will have control over all aspects of the product. As a result, you'll be able to know exactly what you'll get—nicotine strength, additional cartridges, and flavours. Some manufacturers will even allow you to choose the colour of your cigarette. You may prefer one that looks like a traditional cigarette, or you might prefer one in all black. Other colours, such as pink or purple, are also available.
Cost
The cost of each and every kit depends on the manufacturer. Disposable kits tend to cost less—usually around £7-£10—while rechargeable kits can cost you quite a bit more. A good rechargeable kit may run you anywhere from £30-£120!
Popular Electronic Cigarette Kits
Finding the perfect kit is a matter of personal preference and experimentation. You never know what you'll like until you try it…but you can get an idea by reading about them. There are many popular options available in the UK to get you started.
The One Kit, available through the UK Ecig Store, is popular among beginners because of its simple design, power, and versatility. You can choose the colour of the cigarette itself, and you have three nicotine strengths from which to choose: menthol, sweet, or tobacco. Popular flavours for this particular cigarette include mango, blueberry, and Cola. The kit includes a charger, and it is available for only £20.
The AdvancedPRO 4 Black Kit by Nucig is another popular option. This Nucig kit comes with two batteries, five cartridges, and a USB charger. The cigarettes themselves are sleek and black—a look many users find refreshing. Individuals may choose the strength of nicotine they would like. This kit is available between £20 and £26.
The VypeeStick starter kit is a cheaper option, but it is not lacking in quality. This kit contains an on-the-go charging case, three tobacco-flavoured cartridges, a USB charging cable, and one battery. Each cartridge should provide users with around 600 inhalations. This kit is available for only £13.
For a sleek and colourful electronic cigarette—and a ton of flavours to choose from—you might consider Totally Wicked's Titan CC starter kit. The cigarettes available in this kit are known for their slim and simple design, as well as their ease of use. They're easily refillable, and dozens of flavours are available in every nicotine strength. The kit is £25 on Totally Wicked's website.