The best way to attract customers to your brand at a trade show is through your exhibition stand or portable display unit. Supply and demand for pop up stands, banner stands, portable displays and outdoor flags has increased in recent years. This is due to the realisation that customers at trade shows are attracted to stands which have more than just a sign with the company's name on the top of it.
With more and more options available there is no reason why designing an exhibition stand can't be fun and creative for less.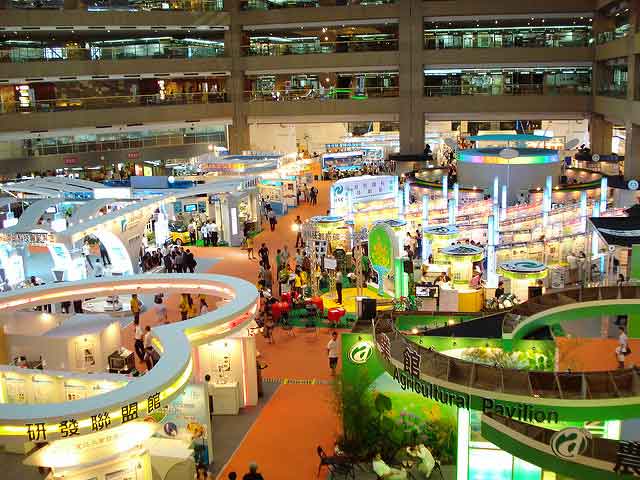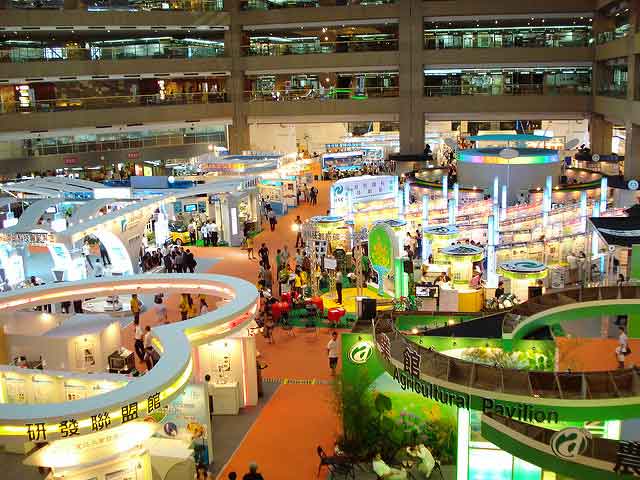 Image Credit: H Yip
Here is how to get inventive with minimum hassle:
Lightweight display counters that are portable, pack flat (perfect for indoor/ outdoor use).
Self-adhesive floor graphics (easy to use and come with anti-scuff laminate and anti-slip so they last longer – any shape can be created).
Custom designed printed tablecloths with your company name and logo in large, bold letters.
Literature stands for brochures, leaflets and any other literature your company has.
Make an Impact
Every company at a trade show will hope they can make an everlasting impact, but not every-one does stand out from the crowd like they'd hope. A company like Express Exhibition Displays can cater to all of your exhibition and pop-up stand needs, to help you receive the best publicity for your brand.  It is also good to know that online manufacturers and suppliers offer a one year guarantee on all stands so you can use them time and time again.
Exhibition displays can be made in different sizes, as well as accessories like poster frames. They are easy to use and flexible too. When designing your stand whether it is large or small in size, it is essential to remember that your materials should have a 'similar look and feel'. They don't have to look identical but they should look like they are from the same company- this will ensure visitors remember your brand. Another helpful pointer is that although you want to impress the visitors, at the same time you don't want to visually overwhelm them. Ensure they can take in all of the important information about your brand- and don't forget to include social media promotion– just having your Twitter handle and Facebook page details means visitors can take you home with them.
Lights to brighten up an exhibition display
Lighting can be used as an add-on that will illuminate your stand to attract more visitors. There are different types such as Roller banner lighting, Display board, panel lighting and Pop up lighting. Online exhibition display suppliers can also supply you with universal fitting lights. These can be used on a wide range of panel display systems as well as creating a more appealing vista- value for money!
Thinking outside of your exhibition stand box could fundamentally help your brands image at a trade show, and hopefully help to secure some new potential customers.