When it comes to booking a band or act for your wedding entertainment you need to be sure of one or two things. They need to be a high quality and professional sounding act, they need to be able to provide what you have requested and they need to be reliable enough to actually turn up on the day at the correct time.
You could just go ahead and find a local act yourself, but how can you be sure of getting exactly what you want? Maybe a better way would be to use a music agency (we recommend A.T. Music Agency in Essex) to do all the hard work for you and come up with the kind of entertainment that will enhance your big day.
So, you've chosen your agency, now you just need to choose the type of music you would like. They will have a good choice from which to make your selection and unless you are already clear as to what type of act you prefer, then it's a good idea to have a chat with the agency to see what they would recommend.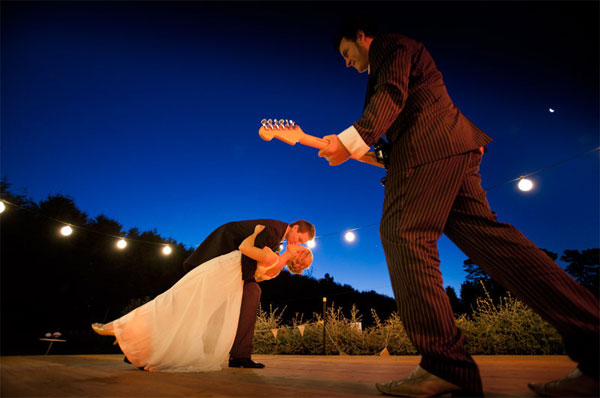 Tribute acts always go down well and can really get everyone joining in so whether you go for a Madonna tribute, a Michael Jackson tribute or perhaps an Abba tribute instead you can't really fail to be impressed. If you prefer to go down the more classical route then why not choose a string quartet instead? They may not be quite as lively as certain types of acts but they will bring an element of quality and sophistication to the celebrations which will go down well with the more mature members on your guest list.
If live music isn't for you then you could always opt for a DJ instead, particularly one who will play requests to get the celebrations really moving.