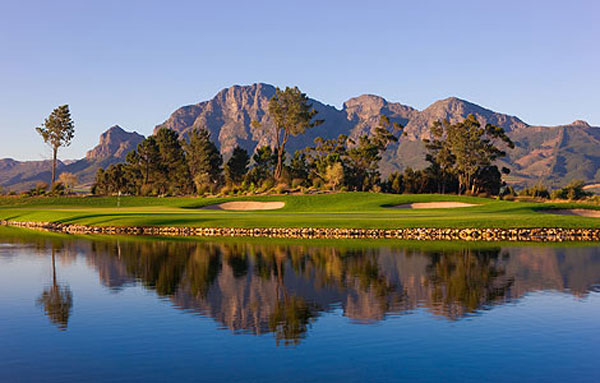 South Africa is a cultural, ecological, and historical point of interest for many travelers, but it's also a great place to relax and experience the kind of luxury and fun you'd expect from a cruise or a trip to the tropics.
Even if you're planning a visit to one of the nine diverse South African provinces for business or education, here are five South African experiences you won't want to miss.
1. Elephant-back safari
An experience comparable to riding a painted stallion through the Old West, or a camel through the high desert, riding a saddled elephant through the plains and jungles is a once-in-a-lifetime experience.
South Africa has one of the world's most bio-diverse ecosystems. The country's also the proud steward of many abundant game reserves. These are some of the only places on earth where visitors can tour the landscape on an elephant's back.
The tours are rugged but comfortable. Each rider is paired with an experienced elephant handler, and from 6 feet up, the view is much improved. What's more, because elephants are such pungent creatures, their odor overwhelms human musk, which means that otherwise keen-nosed animals will be unaware of your presence and out in the open for viewing.
2. Cage diving
For the truly brave South African traveler, there's no adventure like a cage dive with sharks. An experience that's both thrilling and educational, swimming with the sharks is an unparalleled way to see these massive beasts in action.
If you've never gone diving before, don't worry, a informational and education session is included. The recommended time of year is May to October, during the South African winter, because that's when the sharks are most active, but shark diving can be done any time of the year, so don't let a December trip hold you back.
3. Golfing safari
If you're a fan of this sport, you won't want to pass up the opportunity to tee off on some of South Africa's premier courses. On a specialized golfing safari, you'll see exotic South African sites but golfing all the while. With tour specialists who can provide personalized golf safari experiences, this is a truly unique opportunity for any golf lover.
4. Hot-air balloon ride
Once used by the South African military for reconnaissance, hot-air balloons are as much a part of South African history as they are a fun and relaxing way to see its beautiful countryside. Book ahead of time because this one's very popular!
5. Whale watching
No ocean-side trip would be complete without the thrill and anticipation of a whale-watching excursion. South Africa is known as one of the prime locations for whale watching in the world. With a variety of excursions available, on land or sea, there's a way for everyone to enjoy this breathtaking experience.
During the annual migration of the Brydes, Humpback, and Southern right whales, which occurs between the months of June and November, thousands flock to the coast to watch these majestic giants up close. Luckily, whales and porpoises play in the South African waters all year, so even off-season visitors can enjoy them.